Remove MyStart Search. MyStartSearch engine removal in Chrome, Firefox and Internet Explorer
All the what's and how's about the potentially unwanted program called MyStartSearch are analyzed in this guide to lend infected users a hand.
The browser homepage replacing program generally called MyStartSearch is both stereotypical as an adware and unordinary in some of its attributes. It was obviously programmed to ignore and bypass such an essential thing as user permission while deploying its hijacking routine. Ultimately, the compromised person ends up getting their browsing preferences modified without being asked. Therefore the scope of control over the Internet surfing gets overrun by an app that was never clearly allowed to infiltrate the PC in the first place.
MyStartSearch, more precisely its payload, gets promoted via third-party installations. For example, downloading a software update from a doubtfully reputable site or installing a 'cool' new media player that looks too good to be true – in either case you may find yourself entrapped by the infection. The adware is most frequently included in the default setup for affiliated software, and it can sometimes be unselected from the custom installation screen. Anyway, the propagation of this sample is definitely not transparent, to put it mildly.
The effect that MyStartSearch has on the attacked computer is predominantly concentrated on the web browsing component. Firefox, Chrome and Internet Explorer are subject to substantial configuration changes that aren't authorized by the victim. Namely, the new tab page, search provider and homepage are no longer up to the user, turning into MyStartSearch.com instead of the original settings. As can be seen from the snapshot above, it's a web search service, at least that's what it looks like. But first of all, the page contains 'useful links' on it, which hints at the web traffic redistribution pattern being implemented. Secondly, the native search part there is a complete dummy as all queries get outsourced to another engine. So it appears that MyStartSearch.com delivers no value of its own – it's simply providing user hits to other websites and gets rewarded for that, the instrument for this being the compromised users. By the way, the pest's non-triviality is that it enables visitors to slightly customize the landing page by adding up to four preferred links from a list provided.
Now that it's clear that MyStartSearch is intrusive and not safe privacy-wise, the verdict is nothing but removal. Since you may run into hurdles getting rid of this infection through common methods like add-on uninstalling – and that's the most likely scenario – review the steps below and perform the cleanup which is proven to fix the problem.
MyStartSearch removal with automatic cleanup tool
An optimal workflow for eliminating the MyStartSearch virus is to leverage a security application which will identify all potentially malicious software on your computer and handle it the right way. This approach ensures thoroughness of the removal and system remediation, and allows avoiding unintended damage that might occur as a result of manual malware deletion.
1. Download and install MyStartSearch removal software. Launch it and click the Start New Scan button. Wait for the application to check your computer for threats
2. When the app is done scanning your system, it will come up with an extensive list of detected objects. Click the Fix Threats option to have the utility completely remove this adware and affiliated infections found on your PC.
Uninstall troublemaking software through Control Panel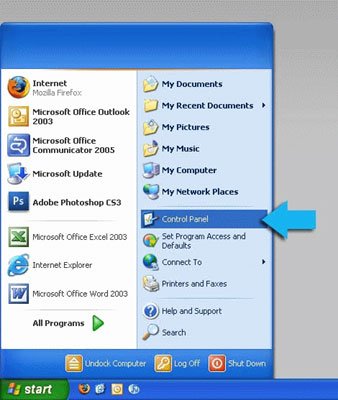 – Go to Start menu and select Control Panel on the list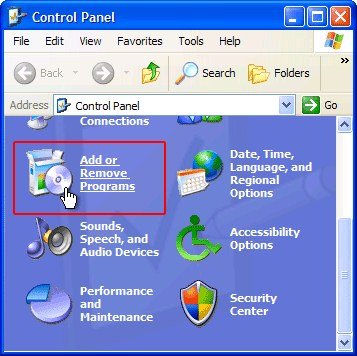 – Click on the Add or Remove Programs (Uninstall a program) button

– Take a good look at the software list displayed. Search for MyStartSearch proper, mystartsearch uninstall or, if not found, see which suspicious apps are there, in particular ones installed recently, prior to the hijack issues. These might be: Network System Driver, Search Protect, Wsys Control, WPM or VLC Addon. When found, the probable culprit should be uninstalled

– Again, be advised MyStartSearch as such may not be listed anywhere on Control Panel therefore it may be problematic to figure out which particular program is associated with the virus in your case. If you are unsure, stick to the automatic cleanup advice or try the browser reset option described below.
Get rid of MyStartSearch.com by resetting the affected browser
FYI: This procedure will lead to the loss of custom browser settings, including bookmarks, cookies, passwords saved, and all browsing history. Also, some components of the virus may be beyond the browsers proper. Please keep this in mind when making a decision to proceed.
Reset Internet Explorer to its defaults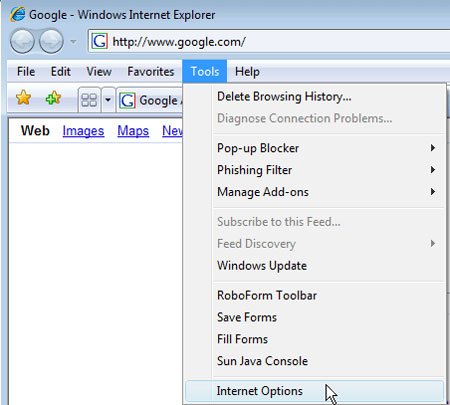 – Go to Tools –> Internet Options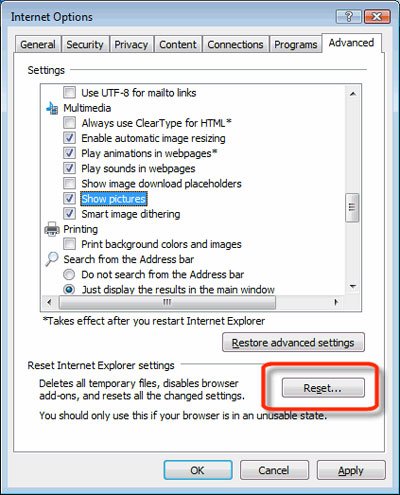 – Select the Advanced tab as shown below and click the Reset button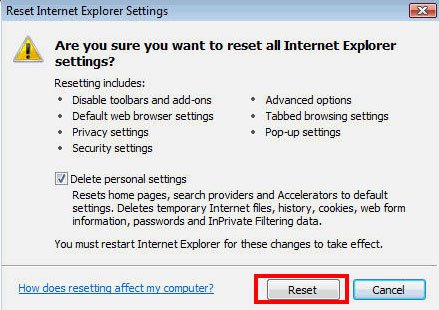 – Read the warning about the effects of resetting IE. If you are sure, proceed by checking the Delete personal settings option and clicking Reset

Reset Mozilla Firefox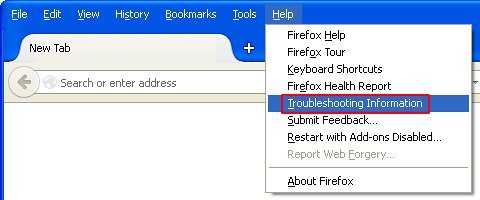 – Go to Help –> Troubleshooting Information


– Firefox will come up with the Troubleshooting Information screen. Click the Reset Firefox button to complete the process

Reset Google Chrome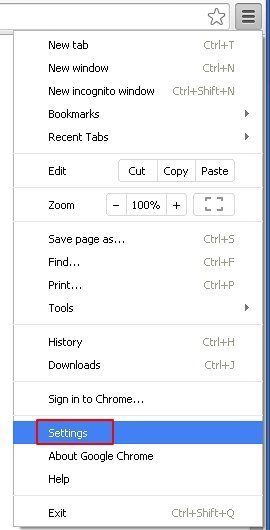 – Go to the Chrome Menu icon and pick Settings on the list

– Click on the Show advanced settings button


– Click on the button reading Reset browser settings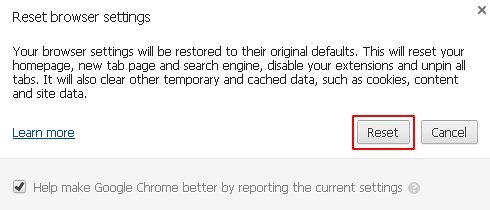 – On the notification box that pops up, review the consequences of Chrome reset and click Reset if it's ok with you

Double-checking never hurts
To make sure the MyStartSearch.com malware has been removed, consider running an additional security scan as a completion of the cleanup procedure