Remove Playthru Player in Chrome, Firefox and Internet Explorer
Compared to the possible unwanted effects, Playthru Player app's benefits appear insignificant, therefore it's best to uninstall it in case issues occur.
Labeling the Playthru Player software 'malicious' isn't an unequivocal verdict. Its features might be a potential lure as it claims to enhance multimedia experience by allowing users to watch online videos without having to even open a web browser. It incorporates channels of multiple media platforms, including YouTube, Dailymotion, Vimeo and Blinkx, grouping them all in a single window. However, a number of this product's concomitant operational nuances bring about some uncertainty as to its legitimacy. First doubts may spring up as early as the installation phase. The License Agreement contains quite a few controversial terms that are otherwise not covered in the open. An illustration of this is the allusion to ads, banners or coupons that may be injected into websites as they are loaded. Well, things are starting to get ticklish.
Another regretful fact, which is not referenced to on the official site of the Playthru Player, is that a big share of the overall program downloads are backed by affiliated freeware and shareware. Acceptance of the Terms of Service for numerous associated open source utilities (MP3 Rocket, Media Player Classic, GIMP Editor and many others) may default to also authorizing the adware attack. So, it's either declining the installation altogether, or getting a potentially harmful 'special offer' as a drive-by. At the end of the day, since the technicalities of these bundled setups are a tl;dr type of thing, adware currently prevails over the rest of malicious software.
Playthru Player does in fact provide the extra-browser features of watching streaming video. It gets added to Windows startup list automatically, with its main console popping up from the system tray by default. On the other hand, web browsers used on the computer begin acting up as the visited pages become stuffed up with ads. The infection serves advertisements by means of interstitial windows and in the form of hyperlinked text, coupons, banners as well as comparison shopping charts. This content originates on the infected PC, so the site owners are not to blame for excessive commercialization of their business.
Uninstalling Playthru Player and resetting the affected browsers are the mandatory measures to take for resolving this problem. Adware-related troubleshooting should be performed in compliance with a robust methodology, so study the part below and follow the steps one by one.
Playthru Player removal with automatic cleanup tool
An optimal workflow for eliminating the Playthru Player adware is to leverage a security application which will identify all potentially malicious software on your computer and handle it the right way. This approach ensures thoroughness of the removal and system remediation, and allows avoiding unintended damage that might occur as a result of manual malware deletion.
1. Download and install Playthru Player removal software. Launch it and click the Start New Scan button. Wait for the application to check your computer for threats
[button size="large" type="success" value="Download Playthru Player remover" href="http://scarybear.paretologic.revenuewire.net/pcha/download/?plauthupl"]
2. When the app is done scanning your system, it will come up with an extensive list of detected objects. Click the Fix Threats option to have the utility completely remove this adware and affiliated infections found on your PC.
Uninstall troublemaking software through Control Panel
– Go to Start menu and select Control Panel on the list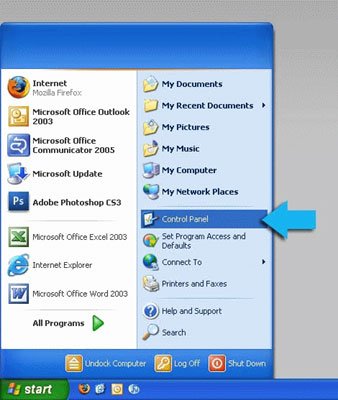 – Click on the Uninstall a program (Add or Remove Programs) button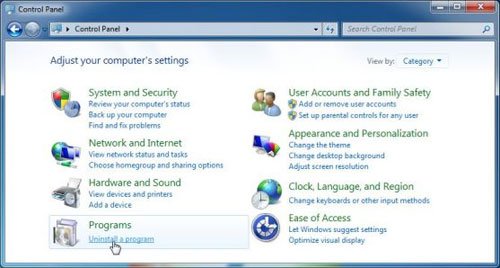 – Take a good look at the software list displayed and locate Playthru Player on it. When found, the culprit should be uninstalled

Get rid of Playthru Player ads by resetting the affected browser
FYI: This procedure will lead to the loss of custom browser settings, including bookmarks, cookies, passwords saved, and all browsing history. Also, some components of the virus may be beyond the browsers proper. Please keep this in mind when making a decision to proceed.
Reset Internet Explorer to its defaults
– Go to Tools –> Internet Options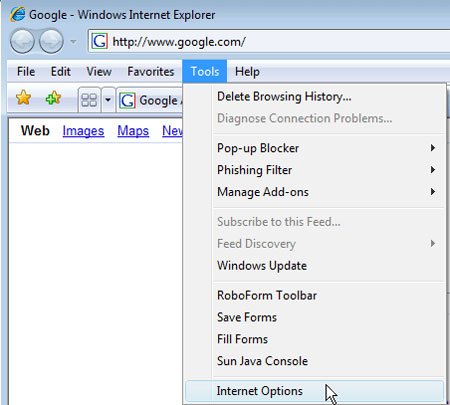 – Select the Advanced tab as shown below and click the Reset button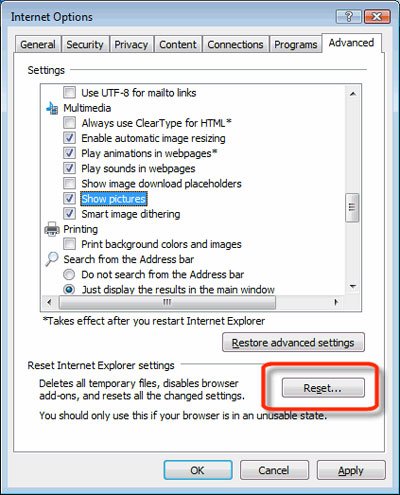 – Read the warning about the effects of resetting IE. If you are sure, proceed by checking the Delete personal settings option and clicking Reset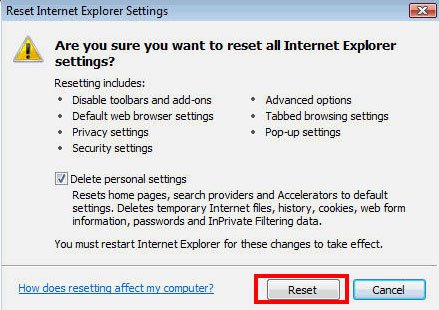 Reset Mozilla Firefox
– Go to Help –> Troubleshooting Information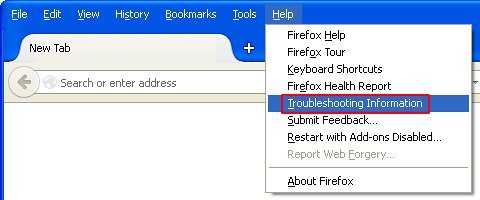 – Firefox will come up with the Troubleshooting Information screen. Click the Refresh Firefox button to complete the process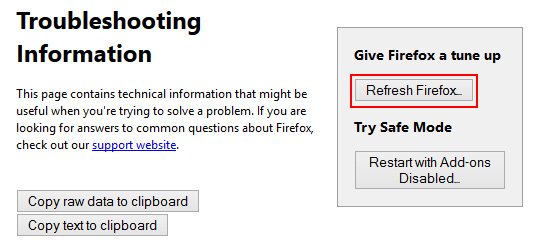 Reset Google Chrome
– Go to the Chrome Menu icon and pick Settings on the list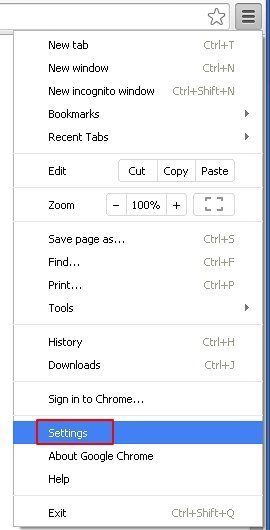 – Click on the Show advanced settings button

– Click on the button reading Reset browser settings


– On the notification box that pops up, review the consequences of Chrome reset and click Reset if it's ok with you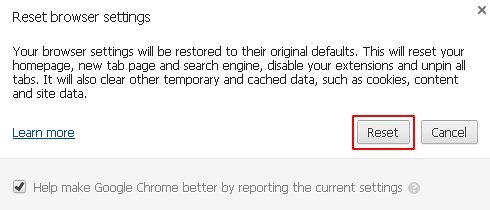 Double-checking never hurts
To make sure the Playthru Player virus has been removed, consider running an additional security scan as a completion of the cleanup procedure.
[button size="large" type="success" value="Download and install Playthru Player removal software" href="http://scarybear.paretologic.revenuewire.net/pcha/download/?plauthupl"]