Remove AdCash popup virus from Chrome, Firefox and Internet Explorer
This is a comprehensive tutorial on AdCash popup malware removal from the most popular web browsers targeted by this infection.
The original idea of the AdCash network is to provide versatile advertising services so that both the merchants and the end users benefit from ecommerce related activities. Nevertheless, this platform's website, AdCash.com, has been reportedly involved in aggressive marketing schemes whose goal is to deliver sponsored info to customers who are not willing to get it. For this adware campaign to be deployed on a large scale, the ill-disposed people behind it need to make sure that their browser extension is installed on as many machines as possible. This is where the software wrapping technique comes into play, where users get attacked by the unwanted add-on while installing associated free 'carrier' software. The examples include open-source file download tools, multimedia solutions as well as uncertified and cracked builds of critical software such as Java. At the end of the day, the contamination proper is hardly ever conspicuous to the would-be victim.
The above-mentioned extension, which is engineered to run on Chrome, Firefox and Internet Explorer with equal stability, instantly modifies some operational patterns of the target browsers. Normal extensions don't do that because they aren't supposed to get excessive permissions, but AdCash grabs broad privileges without asking for consent. As a result of this blatant interference, numerous popup windows, as well as tabs opening up sporadically, will start making your day, in the bad way of course. These web pages have a specific URL tail assigned to them each time, but the invariable part is www.adcash.com/script/pop_packcpm.php across all scenarios.
The screenshot above illustrates one of the many possible landing pages presented to the victim via these tactics. In this particular case, it's about promoting a piece of software. Quite often users also encounter various online gaming sites being intrusively recommended. To make it clear, all of these unwelcome browser windows open because the adware has implemented unauthorized changes to the mode of one's web browsing, constantly generating annoying redirects and popups. To make this stop, it's mandatory to locate the malicious app's components in the system and remove all of them by means of specific security manipulations.
AdCash removal with automatic cleanup tool
An optimal workflow for eliminating the AdCash adware is to leverage a security application, which will identify all potentially malicious software on your computer and handle it the right way. This approach ensures thoroughness of the removal and system remediation, and allows avoiding unintended damage that might occur as a result of manual malware deletion.
1. Download and install AdCash removal software. Launch it and click the Start New Scan button. Wait for the application to check your computer for threats
2. When the app is done scanning your system, it will come up with an extensive list of detected objects. Click the Fix Threats option to have the utility completely remove this adware and affiliated infections found on your PC.
Uninstall troublemaking software through Control Panel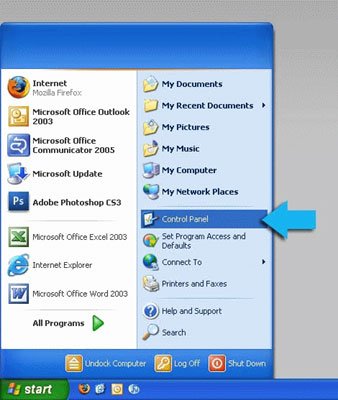 – Go to Start menu and select Control Panel on the list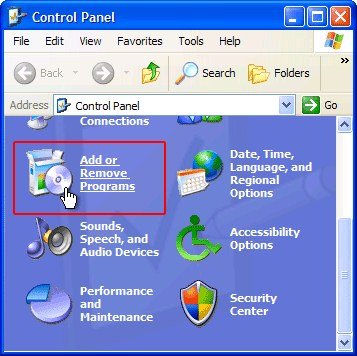 – Click on the Add or Remove Programs (Uninstall a program) button

– Take a good look at the software list displayed. Search for AdCash or any other recently added suspicious program there. When found, the culprit should be uninstalled

– Be advised AdCash should but may not necessarily be listed anywhere on Control Panel therefore it may be problematic to figure out which particular program is associated with the virus in your case. If you are unsure, stick to the automatic cleanup advice or try the browser reset option described below.
Get rid of AdCash.com popups by resetting the affected browser
FYI: This procedure will lead to the loss of custom browser settings, including bookmarks, cookies, passwords saved, and all browsing history. Also, some components of the virus may be beyond the browsers proper. Please keep this in mind when making a decision to proceed.
Reset Internet Explorer to its defaults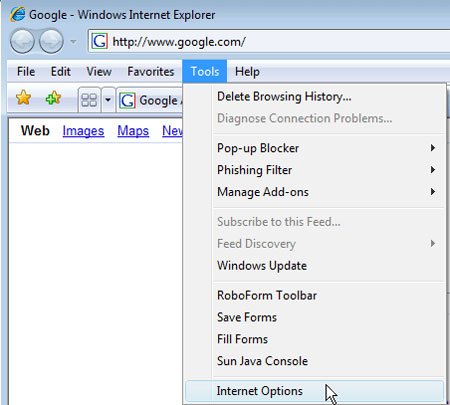 – Go to Tools –> Internet Options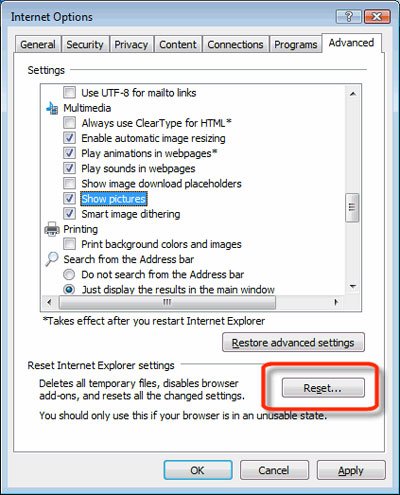 – Select the Advanced tab as shown below and click the Reset button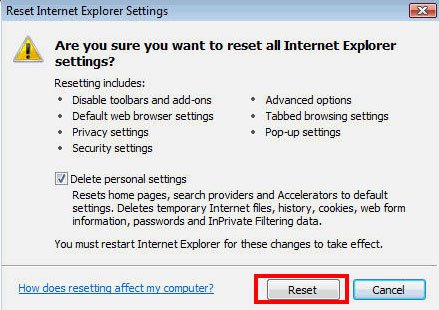 – Read the warning about the effects of resetting IE. If you are sure, proceed by checking the Delete personal settings option and clicking Reset

Reset Mozilla Firefox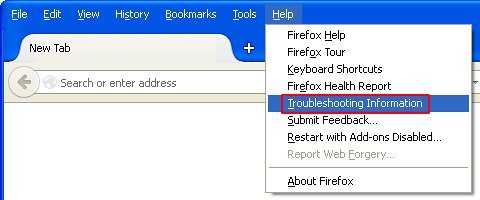 – Go to Help –> Troubleshooting Information


– Firefox will come up with the Troubleshooting Information screen. Click the Reset Firefox button to complete the process

Reset Google Chrome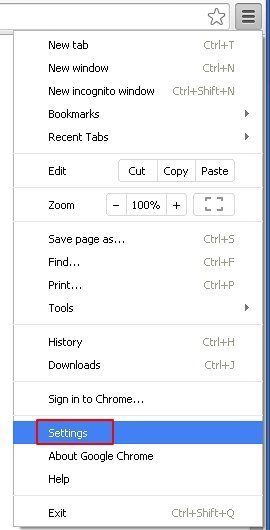 – Go to the Chrome Menu icon and pick Settings on the list

– Click on the Show advanced settings button


– Click on the button reading Reset browser settings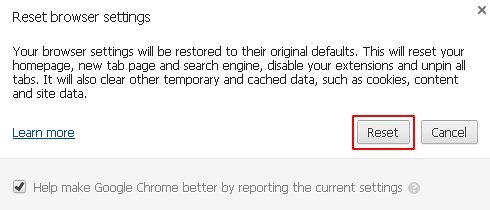 – On the notification box that pops up, review the consequences of Chrome reset and click Reset if it's ok with you

Double-checking never hurts
To make sure the AdCash adware has been removed, consider running an additional security scan as a completion of the cleanup procedure.