Remove Supra Savings (Ads by SupraSavings) virus in Chrome, Firefox, IE
This article is intended to provide comprehensive assistance in avoiding, accurate detection and efficient removal of the Ads by SupraSavings malware.
Blending the useful and intrusive is a frequently encountered phenomenon in the Internet realm of today, but while some applications are fairly moderate in this activity – others drive computer users nuts with redundant ads that are embedded in places where they shouldn't be. The SupraSavings program is probably closer to the latter category as it tends to insert various commercial offers that keep you from seeing the original content of web pages the normal way.
The said app is marketed as a tool that displays the most relevant and up-to-the-minute data on discounts, commercial offers and other types of online deals when the user is browsing websites tailored for Internet sales such as Amazon and the like. Although this appears to be a pretty handy thing for getting information on competitive prices online, SupraSavings has got some user experience related shortcomings that make people want to get rid of it as fast as possible.
Once this app is installed directly from the vendor's site or as part of other free software, you start seeing banners like the one shown above. So far so good, but these Ads by SupraSavings also pop up all over web pages that aren't related to the online commercial sphere. As a result, the regular Internet browsing, such as visiting news and entertainment sites, turns into an extremely annoying activity.
Prompt removal of the Ads by SupraSavings program is therefore on the agenda for those affected. Uninstalling the respective extension in Internet Explorer, Chrome and Firefox may do the trick but only partially because this app is known to integrate its components to more system directories. The security routine outlined below proved to help irreproachably in terms of fast and easy cleanup of the adware in question.
Ads by SupraSavings removal with automatic cleanup tool
An optimal workflow for eliminating the Ads by SupraSavings virus is to leverage a security application which will identify all potentially malicious software on your computer and handle it the right way. This approach ensures thoroughness of the removal and system remediation, and allows avoiding unintended damage that might occur as a result of manual malware deletion.
1. Download and install SupraSavings Ads removal software. Launch it and click the Start New Scan button. Wait for the application to check your computer for threats
2. When the app is done scanning your system, it will come up with an extensive list of detected objects. Click the Fix Threats option to have the utility completely remove this adware and affiliated infections found on your PC.
Uninstall troublemaking software through Control Panel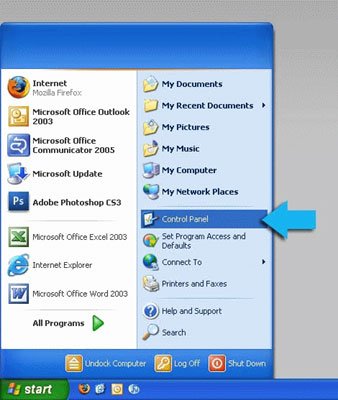 – Go to Start menu and select Control Panel on the list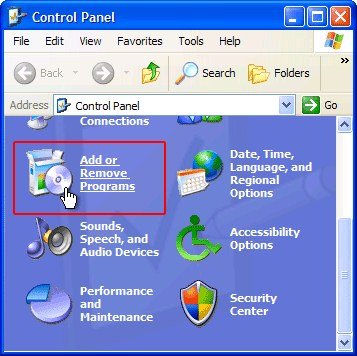 – Click on the Add or Remove Programs (Uninstall a program) button

– Take a good look at the software list displayed. Search for Supra Savings or other applications installed recently and prior to the hijack issues. When found, the culprit should be uninstalled

Remove Ads by SupraSavings by resetting the affected browser
FYI: This procedure will lead to the loss of custom browser settings, including bookmarks, cookies, passwords saved, and all browsing history. Also, some components of the virus may be beyond the browsers proper. Please keep this in mind when making a decision to proceed.
Reset Internet Explorer to its defaults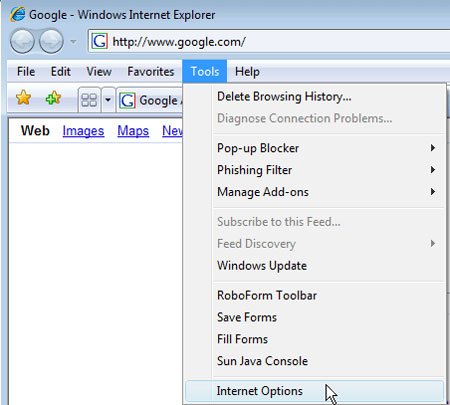 – Go to Tools –> Internet Options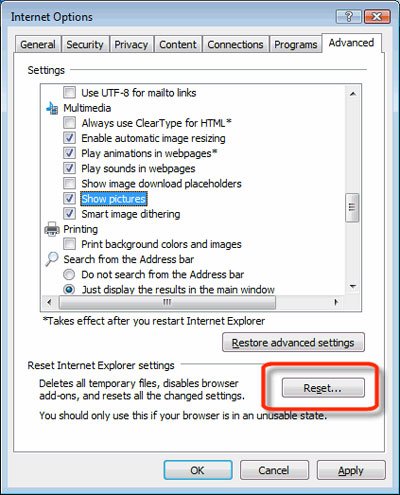 – Select the Advanced tab as shown below and click the Reset button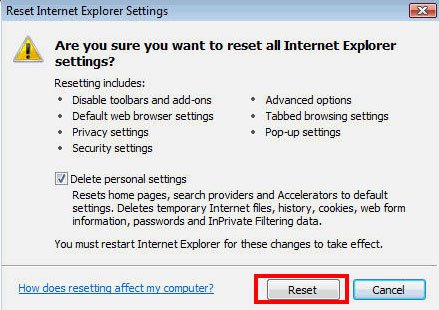 – Read the warning about the effects of resetting IE. If you are sure, proceed by checking the Delete personal settings option and clicking Reset

Reset Mozilla Firefox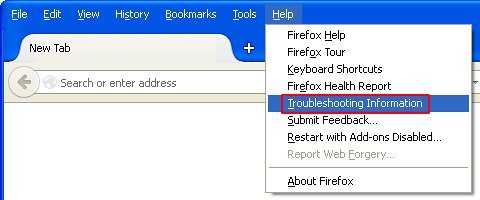 – Go to Help –> Troubleshooting Information


– Firefox will come up with the Troubleshooting Information screen. Click the Reset Firefox button to complete the process

Reset Google Chrome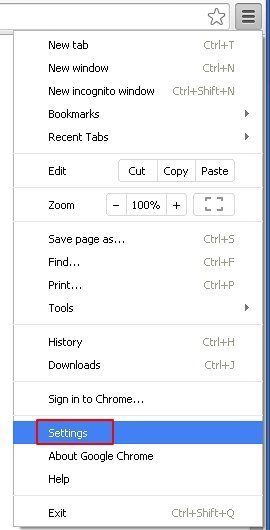 – Go to the Chrome Menu icon and pick Settings on the list

– Click on the Show advanced settings button


– Click on the button reading Reset browser settings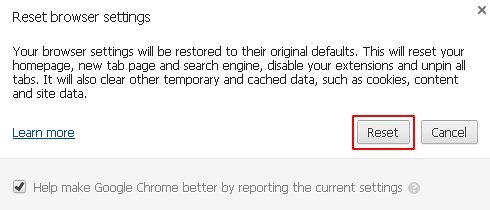 – On the notification box that pops up, review the consequences of Chrome reset and click Reset if it's ok with you

Double-checking never hurts
To make sure Ads by SupraSavings malware has been removed, consider running an additional security scan as a completion of the cleanup procedure.