Remove AdSupply virus: Powered by AdSupply removal in Chrome, Firefox and IE
In case you are experiencing redundant ads on web pages, figure out whether AdSupply app is to blame and, if so, get actionable advice to remove this virus.
Some applications, especially ones designed for ecommerce and various promotional purposes, turn out to be wolves in sheep's clothing in the long run. On the outside, everything looks nice and fancy as these apps claim to enhance end users' online shopping and improve merchants' prospects of finding customers. But once you dig in a little further, there are serious side effects accompanying the main functionality. The AdSupply program, for instance, masquerades its adware features under the guise of helping people easily find the best product offers on the Internet. Interestingly enough, users hardly ever install this tool consciously. Instead, its installer tends to be built into other utilities' setup. Some of the common distributors of said bug include music and movie players, media downloaders, format converters and uncertified versions of popular software such as Adobe Flash Player or Java.
The setup of affiliated applets usually contains an opt-out about AdSupply, but it is blurred or otherwise inconspicuous so that users simply overlook it most of the time. One more fact to know about the potential promoters of this adware is they are programs you don't have to pay for. On intruding, the unwelcome application affects web browsers that it detects. Chrome, Firefox and IE are primarily vulnerable to this attack. The web pages visited henceforth will contain advertisement-related objects that are not intended to be there on the webmaster's end. In other words, the virus inserts ads in most of the sites you visit. Those are pop-up and pop-under objects, comparison shopping sections, banners, and in-text links. The whole multitude of these items makes websites appear in a distorted way, with original content being overridden by the illegally embedded stuff.
There are also privacy challenges related to AdSupply. Because the whole idea of this app is to come up with and display offers that match the victim's interests and shopping preferences, it collects data on search history and the most frequently visited sites. The information that gets mined throughout this continuous process might then be shared with interested third parties, which isn't good news to the customer. In order to avoid these risks and prevent the noxious adverts from appearing, the infected users should remove AdSupply malware without delay and hesitation.
AdSupply removal with automatic cleanup tool
An optimal workflow for eliminating the Powered by AdSupply adware is to leverage a security application which will identify all potentially malicious software on your computer and handle it the right way. This approach ensures thoroughness of the removal and system remediation, and allows avoiding unintended damage that might occur as a result of manual malware deletion.
1. Download and install AdSupply removal software. Launch it and click the Start New Scan button. Wait for the application to check your computer for threats
2. When the app is done scanning your system, it will come up with an extensive list of detected objects. Click the Fix Threats option to have the utility completely remove this adware and affiliated infections found on your PC.
Uninstall troublemaking software through Control Panel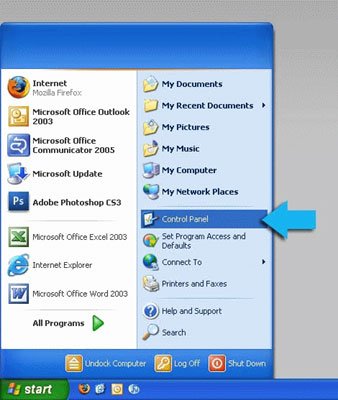 – Go to Start menu and select Control Panel on the list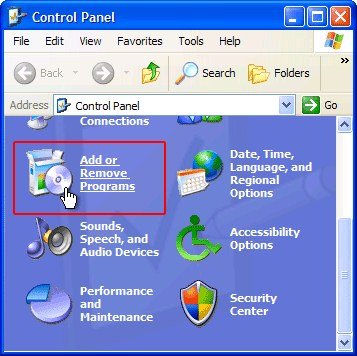 – Click on the Add or Remove Programs (Uninstall a program) button

– Take a good look at the software list displayed. Search for AdSupply or other questionable items that look like they are ecommerce-related. When found, the culprit should be uninstalled

– Be advised AdSupply should but may not necessarily be listed anywhere on Control Panel therefore it may be problematic to figure out which particular program is associated with the virus in your case. If you are unsure, stick to the automatic cleanup advice or try the browser reset option described below.
Get rid of Powered by AdSupply by resetting the affected browser
FYI: This procedure will lead to the loss of custom browser settings, including bookmarks, cookies, passwords saved, and all browsing history. Also, some components of the virus may be beyond the browsers proper. Please keep this in mind when making a decision to proceed.
Reset Internet Explorer to its defaults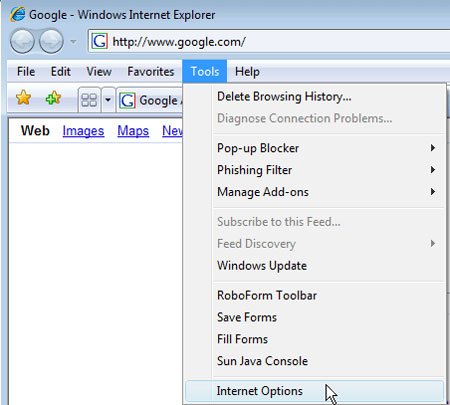 – Go to Tools –> Internet Options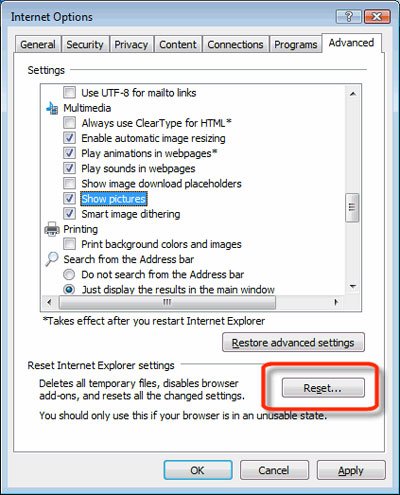 – Select the Advanced tab as shown below and click the Reset button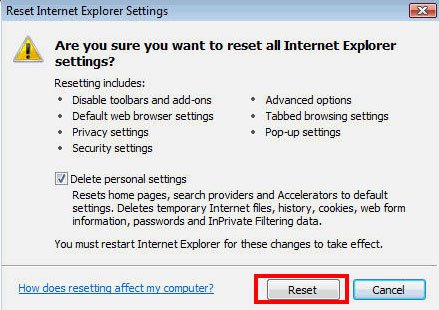 – Read the warning about the effects of resetting IE. If you are sure, proceed by checking the Delete personal settings option and clicking Reset

Reset Mozilla Firefox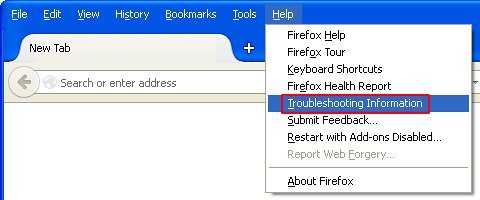 – Go to Help –> Troubleshooting Information


– Firefox will come up with the Troubleshooting Information screen. Click the Reset Firefox button to complete the process

Reset Google Chrome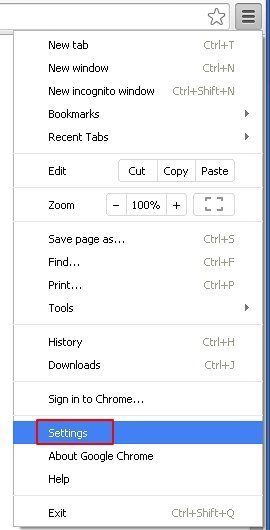 – Go to the Chrome Menu icon and pick Settings on the list

– Click on the Show advanced settings button


– Click on the button reading Reset browser settings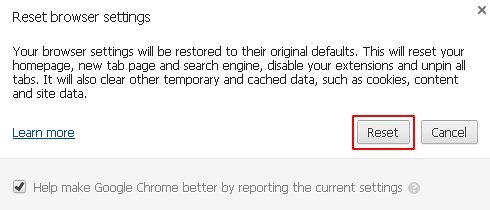 – On the notification box that pops up, review the consequences of Chrome reset and click Reset if it's ok with you

Double-checking never hurts
To make sure the AdSupply adware has been removed, consider running an additional security scan as a completion of the cleanup procedure.