Remove BoBrowser: iSearch.BoBrowser.com removal in Chrome, Firefox and IE
The BoBrowser adware and the redirects to isearch.bobrowser.com which it calls forth are subject to all-around analysis in this article.
How ironical – an application which is marketed as "the best of all browsers" in fact makes a mess of one's browsing instead of justifying its slogan. The program is called BoBrowser. It's hosted on free download resources, where the payload inconspicuously constitutes installation packages of other open-source utilities. A variety of freeware types are involved, for instance, multimedia players such as the KMPlayer, system maintenance tools, file downloaders, driver utilities like Driver Booster, etc. To better understand the difference between what's stated and the reality, it's reasonable to look at the promised features first. BoBrowser is purportedly designed to be secure, with alleged malware and virus countermeasures built in. Also, the authors of this program claim it to block intrusive ads and prevent unsolicited advertising during the user's web surfing. So, another portion of irony consists in the fact that the app inserts advertisements into web page content wherever you go on the Internet. Coupons, price comparison information and in-text links are going to be scattered all over sites.
Even worse, once this shady browsing client gets into a computer it affects the preferences for other browsers that are installed, including Chrome, Mozilla and Internet Explorer. The homepage, new tab page and search settings get influenced so that the compromised user keeps visiting isearch.bobrowser.com off and on. The mentioned page seems to be some sort of a search engine, but it's non-functional, at least for the moment. So, ultimately you get an unwanted web browser which configures itself to be used by default without your being asked, and on the other hand you encounter a vicious hijack that prevents you from deciding which sites to visit and when. One can tell the ads that this adware displays by the phrase "Brought by BoBrowser" and of course by the wild incursion thereof. Further discouraging is this browser's resemblance to Google Chrome, which we believe to be far from a coincidence.
Actionable advice with regard to handling the BoBrowser potentially unwanted application is well beyond the mundane add-on removal or the standard program uninstalling in Control Panel. Several cleanup vectors, if implemented in a certain order, will do the trick eliminating the infection. Use the recommendations provided in this article to efficiently address this issue, including the traffic rerouting to isearch.bobrowser.com.
BoBrowser removal with automatic cleanup tool
An optimal workflow for eliminating the BoBrowser virus is to leverage a security application which will identify all potentially malicious software on your computer and handle it the right way. This approach ensures thoroughness of the removal and system remediation, and allows avoiding unintended damage that might occur as a result of manual malware deletion.
1. Download and install BoBrowser removal software. Launch it and click the Start New Scan button. Wait for the application to check your computer for threats
[button size="large" type="success" value="Download iSearch.BoBrowser.com remover" href="http://scarybear.paretologic.revenuewire.net/pcha/download/?bobrwsr"]
2. When the app is done scanning your system, it will come up with an extensive list of detected objects. Click the Fix Threats option to have the utility completely remove this adware and affiliated infections found on your PC.
Uninstall troublemaking software through Control Panel
– Go to Start menu and select Control Panel on the list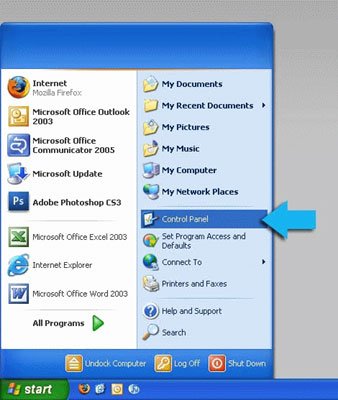 – Click on the Uninstall a program (Add or Remove Programs) button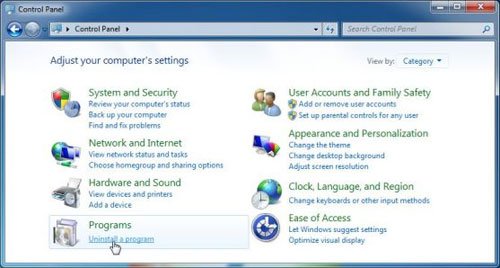 – Take a good look at the software list displayed. Search for BoBrowser. When found, the culprit should be uninstalled

– Be advised BoBrowser should but may not necessarily be listed anywhere on Control Panel therefore it may be problematic to figure out which particular program is associated with the virus in your case. If you are unsure, stick to the automatic cleanup advice or try the browser reset option described below.
Get rid of BoBrowser ads by resetting the affected browser
FYI: This procedure will lead to the loss of custom browser settings, including bookmarks, cookies, passwords saved, and all browsing history. Also, some components of the virus may be beyond the browsers proper. Please keep this in mind when making a decision to proceed.
Reset Internet Explorer to its defaults
– Go to Tools –> Internet Options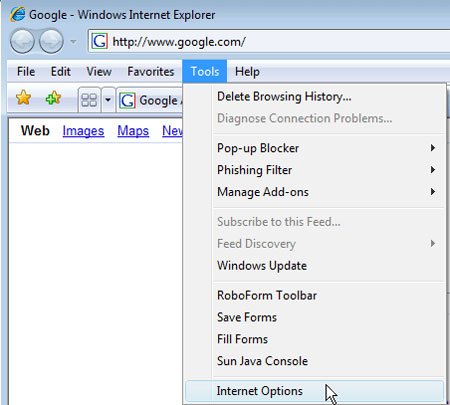 – Select the Advanced tab as shown below and click the Reset button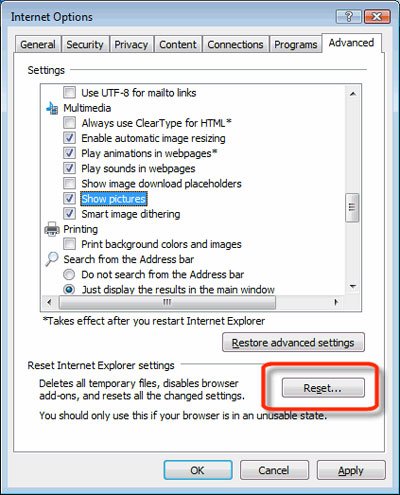 – Read the warning about the effects of resetting IE. If you are sure, proceed by checking the Delete personal settings option and clicking Reset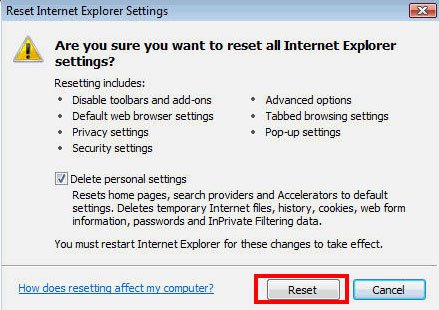 Reset Mozilla Firefox
– Go to Help –> Troubleshooting Information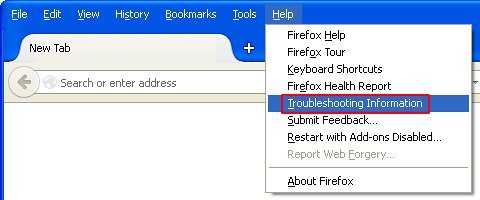 – Firefox will come up with the Troubleshooting Information screen. Click the Reset Firefox button to complete the process


Reset Google Chrome
– Go to the Chrome Menu icon and pick Settings on the list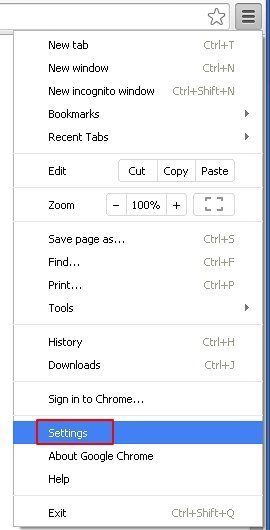 – Click on the Show advanced settings button

– Click on the button reading Reset browser settings


– On the notification box that pops up, review the consequences of Chrome reset and click Reset if it's ok with you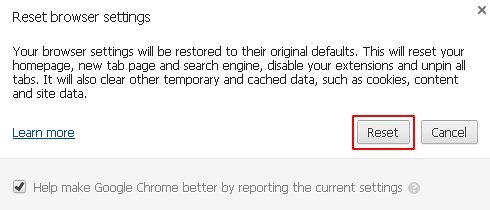 Double-checking never hurts
To make sure the BoBrowser adware has been removed, consider running an additional security scan as a completion of the cleanup procedure.
[button size="large" type="success" value="Download and install BoBrowser removal software" href="http://scarybear.paretologic.revenuewire.net/pcha/download/?bobrwsr"]