Remove BrowserSafeguard with RocketTab virus in Windows
Covering the analysis and symptoms of the BrowserSafeguard with RocketTab adware on a computer, this guide also highlights efficient instructions to remove it.
It's not too rare for a relatively safe computer application to install along with a malicious one. In fact, this is precisely how the contemporary adware programs spread and infect users. Regarding the potentially unwanted program called BrowserSafeguard with RocketTab, the intricate bundling model behind it effectively ensures the delivery of the bad payload on a large scale. There are actually two standalone pieces of software that this app is composed of, each performing a different function. And yet, the people who indulge in malicious online advertising have ventured to combine them into a cyber being that has been causing loads of problems to users.
So, BrowserSafeguard appears to be a rather simplistic solution for maintaining security on the Internet, including features like malicious site alerts, phishing protection and a few online privacy measures. Frankly, having tested this tool on its own we found it safe and even such that accommodates some degree of the promised functionality. However, since it's ad-supported – which is a fact mentioned during the installation – users thus agree to commercial sponsored content which may be displayed during web browsing sessions. And yet, sounds fair so far. What does not sound okay is the critical side effects that occur when the app is blended with RocketTab, which is a shady add-on flagged by antivirus suites as Win32:Adware-gen, Trojan.Generic, AdKnowledge, PUP.Optional.iBryte, to name just a few detections across the board.
The thing that makes this mix explosive lies mainly in the RocketTab app, the BrowserSafeguard part being mainly a distributing component. The web browsers running on the PC get a new extension, even though the user was never asked for consent. This helper object exhibits the highest degree of persistence, layering its ads above search results in the regular engines. These are sort of ads above the fold which provide references to popular advertisers' sites, with the respective space being signed "Powered by RocketTab" or "RocketTab Ads". Random web pages can also be affected by this promotion, with in-text links and banners getting stuffed into the content. One more possible adverse effect of this virus is the redirects to rocket-find.com or speedial.com, which indicates that user preferences in Internet Explorer, Chrome and Firefox get hijacked. Windows error notifications about an issue launching Client.exe file may also occur due to the malicious activity of this adware. Browser slowdown is yet another symptom.
It takes more than the standard add-on uninstalling to get things back to normal on the affected machine, especially considering that the bug may simply prevent the victim from doing so. The ensuing part of this guide lists the steps required to remove BrowserSafeguard with RocketTab and recover the normal state of the system that got hit.
BrowserSafeguard with RocketTab removal with automatic cleanup tool
An optimal workflow for eliminating the BrowserSafeguard with RocketTab virus is to leverage a security application which will identify all potentially malicious software on your computer and handle it the right way. This approach ensures thoroughness of the removal and system remediation, and allows avoiding unintended damage that might occur as a result of manual malware deletion.
1. Download and install BrowserSafeguard with RocketTab removal software. Launch it and click the Start New Scan button. Wait for the application to check your computer for threats
2. When the app is done scanning your system, it will come up with an extensive list of detected objects. Click the Fix Threats option to have the utility completely remove this adware and affiliated infections found on your PC.
Uninstall troublemaking software through Control Panel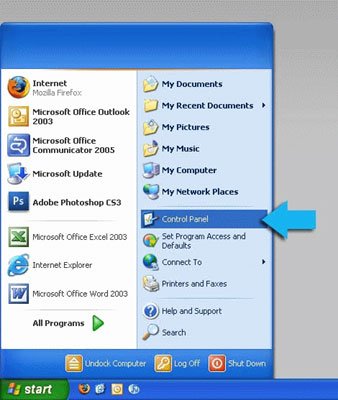 – Go to Start menu and select Control Panel on the list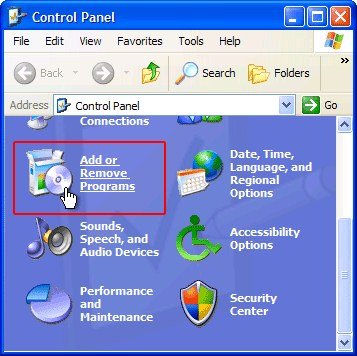 – Click on the Add or Remove Programs (Uninstall a program) button

– Take a good look at the software list displayed. Search for BrowserSafeguard with Rockettab or RocketTab. When found, the probable culprit should be uninstalled
– Be advised BrowserSafeguard with RocketTab as such may not be listed anywhere on Control Panel therefore it may be problematic to figure out which particular program is associated with the virus in your case. If you are unsure, stick to the automatic cleanup advice or try the browser reset option described below.
Remove BrowserSafeguard with RocketTab by resetting the affected browser
FYI: This procedure will lead to the loss of custom browser settings, including bookmarks, cookies, passwords saved, and all browsing history. Also, some components of the virus may be beyond the browsers proper. Please keep this in mind when making a decision to proceed.
Reset Internet Explorer to its defaults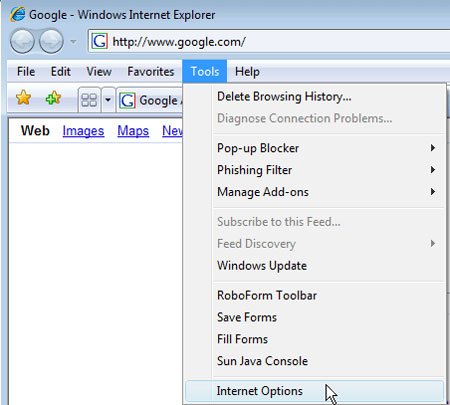 – Go to Tools –> Internet Options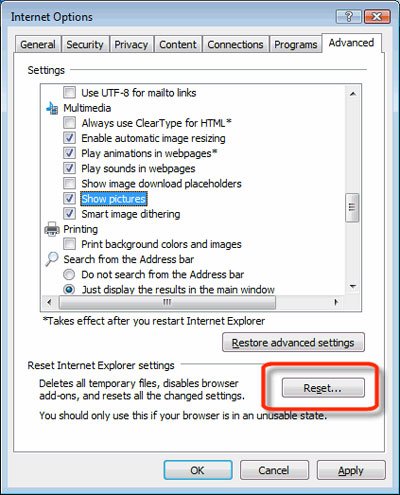 – Select the Advanced tab as shown below and click the Reset button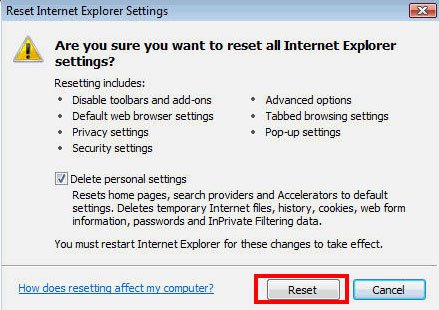 – Read the warning about the effects of resetting IE. If you are sure, proceed by checking the Delete personal settings option and clicking Reset

Reset Mozilla Firefox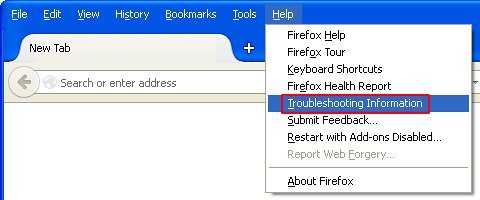 – Go to Help –> Troubleshooting Information


– Firefox will come up with the Troubleshooting Information screen. Click the Reset Firefox button to complete the process

Reset Google Chrome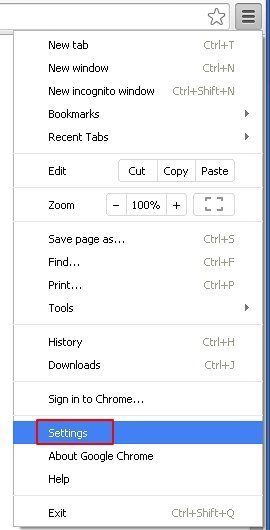 – Go to the Chrome Menu icon and pick Settings on the list

– Click on the Show advanced settings button


– Click on the button reading Reset browser settings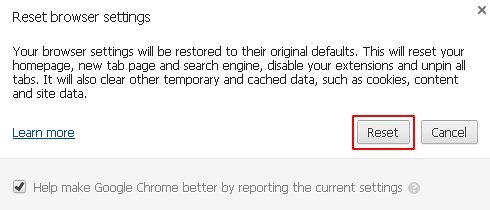 – On the notification box that pops up, review the consequences of Chrome reset and click Reset if it's ok with you

Double-checking never hurts
To make sure the BrowserSafeguard with RocketTab adware has been removed, consider running an additional security scan as a completion of the cleanup procedure.