Uninstall CoupMania ads extension in Chrome, Firefox and IE
Ads by CoupMania can be served to users for one reason only, which is malicious software's blatant interference, so get down to the removal process right away.
A decision on whether or not a specific application can be trusted is a hard one. The entire business model behind a lot of programs, free ones in the first place, rests upon drive-by promotion of other tools, some of which may well end up being unsafe to use. The worst part about this state of things is that serious players like popular software download portals are mixed up in the scheme, making the scale of the problem alarmingly large. The way this pimping takes place is lucidly demonstrated by the CoupMania applet. To begin with, it is an adware up to the hilt because anyone who has it running in their computer gets to see excessive advertisements wherever they happen to go on the Internet. Obviously, even a tiny bit of sanity on a PC user' end is enough to abstain from consciously installing a culprit like that, which is why its creators follow a much more intricate path than straightforward marketing. To this end, they are in cahoots with whoever provides a vacant spot in the installation clients for certain freeware.
An innocuous-looking application like media player or movie downloader, therefore, can turn out to be bundled with CoupMania virus, and the would-be victim won't even suspect that something's going wrong. Sometimes an opt-out routine is doable by un-selecting the extra on one of the wizard's dialogs, but that's not necessarily the case, so you either install the desired program along with its unwanted company or get nothing at all in the long run. If the former scenario gets implemented, the infection will promptly be all set up to disrupt the user's browsing.
The malady's malicious medium inside the machine is an add-on or browser plugin that appears in a way just as unannounced as the trespass itself. This extension is liable for generating ads, which include text-enhance, banners, pop-ups, interstitials, comparison shopping, coupons, deals, "you have won a prize" messages, and a variety of other annoying offers. It's not just online shopping sites that get appended by this nasty content, so any web page will be rendered in a queer way, with superabundant objects filling up useful space that would otherwise be the original text, images or videos. Search engine results are going to be affected as well, showing sponsored data at the very top. One's web navigation experience, which got badly spoiled by CoupMania Ads virus, can only be normalized by means of removing the infection and going through some browser troubleshooting.
CoupMania removal with automatic cleanup tool
An optimal workflow for eliminating the CoupMania adware is to leverage a security application which will identify all potentially malicious software on your computer and handle it the right way. This approach ensures thoroughness of the removal and system remediation, and allows avoiding unintended damage that might occur as a result of manual malware deletion.
1. Download and install CoupMania removal software. Launch it and click the Start New Scan button. Wait for the application to check your computer for threats
2. When the app is done scanning your system, it will come up with an extensive list of detected objects. Click the Fix Threats option to have the utility completely remove this adware and affiliated infections found on your PC.
Uninstall troublemaking software through Control Panel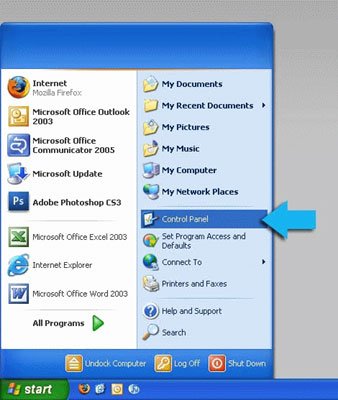 – Go to Start menu and select Control Panel on the list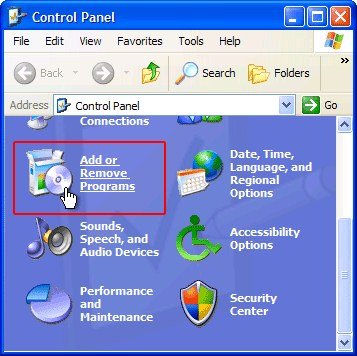 – Click on the Add or Remove Programs (Uninstall a program) button

– Take a good look at the software list displayed. Search for CoupMania or other questionable items that look like they are ecommerce-related. When found, the culprit should be uninstalled

– Be advised CoupMania should but may not necessarily be listed anywhere on Control Panel therefore it may be problematic to figure out which particular program is associated with the virus in your case. If you are unsure, stick to the automatic cleanup advice or try the browser reset option described below.
Get rid of CoupMania Ads by resetting the affected browser
FYI: This procedure will lead to the loss of custom browser settings, including bookmarks, cookies, passwords saved, and all browsing history. Also, some components of the virus may be beyond the browsers proper. Please keep this in mind when making a decision to proceed.
Reset Internet Explorer to its defaults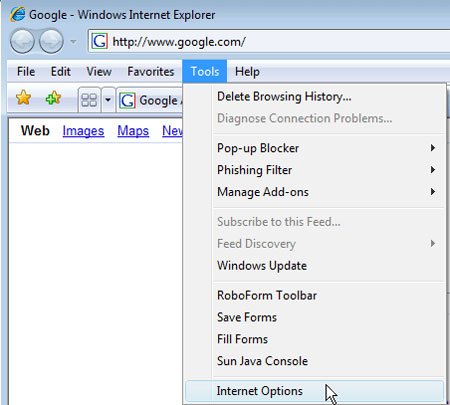 – Go to Tools –> Internet Options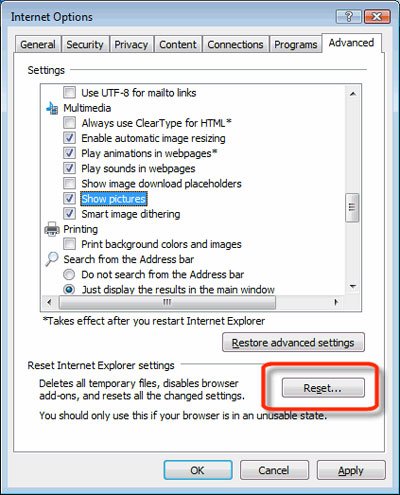 – Select the Advanced tab as shown below and click the Reset button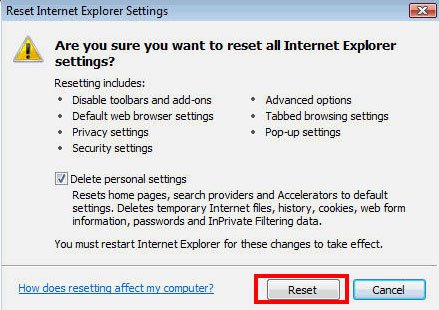 – Read the warning about the effects of resetting IE. If you are sure, proceed by checking the Delete personal settings option and clicking Reset

Reset Mozilla Firefox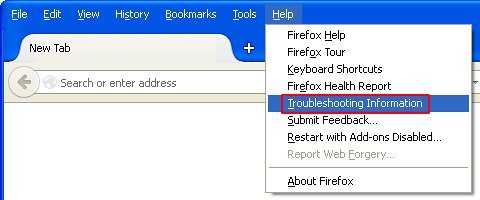 – Go to Help –> Troubleshooting Information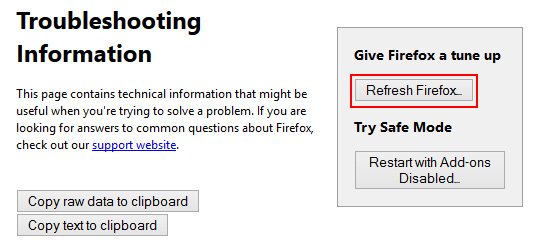 – Firefox will come up with the Troubleshooting Information screen. Click the Refresh Firefox button to complete the process

Reset Google Chrome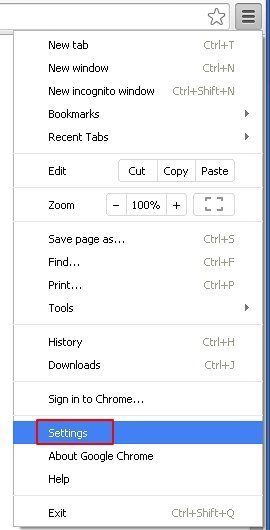 – Go to the Chrome Menu icon and pick Settings on the list

– Click on the Show advanced settings button


– Click on the button reading Reset browser settings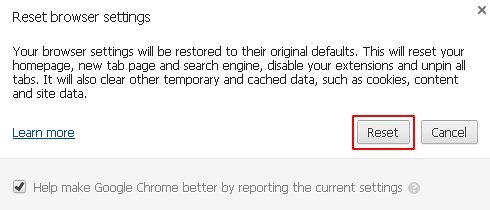 – On the notification box that pops up, review the consequences of Chrome reset and click Reset if it's ok with you

Double-checking never hurts
To make sure the CoupMania adware has been removed, consider running an additional security scan as a completion of the cleanup procedure.