Remove Dregol.com: Dregol Search removal from Chrome, Firefox and IE
Inspired by currently massive user feedback about Dregol adware hijacking browsers, this article describes what it is and how to get rid of it in a few steps.
It's amazing how a project allegedly aimed at "turning the search world upside down" ends up becoming a troublemaker to thousands of users. Dregol Search is claimed to be a breakthrough initiative, but the methodology that its makers are adopting to achieve their goals transforms the web surfing component of computer usage into a messy experience. This application has been popping up red security flags for several now, because it uses drive-by tricks to infect PCs and then circumvents the essentials of user interaction when inside. In order to propagate on a broad scale, Dregol joins a questionable affiliate model powered by multiple free utilities. This cooperation works in the following way: potentially popular arbitrary freeware has the extra load in its setup, and this configuration is active by default. Therefore, unless the user customizes the install by opting out of the junk, the adware will get in and do what it's programmed to. Just a few examples of apps to look out for in this context are VDownloader and twisted version of Adobe Flash Player update. Always scrutinize the setup options otherwise bad things may happen to your machine – what's "recommended" isn't necessarily what you need.
After the hardly noticeable permeation has gone by, the Dregol add-on appears on the extensions list in Firefox, Chrome and Internet Explorer. This takes place without your being asked, so there goes another attribute of malicious software operation. The uninvited extension then gets hold of the custom settings in an ultimately intrusive way, changing the values for new tab page, home website and preferred search engine. Regardless of the URLs that you had manually configured for the above, all of them get taken over by www.dregol.com. So that website is going to pop up on a regular basis, making your web browsing restricted to a service you never meant to use. Dregol.com bears a resemblance to a legitimate six-letter search provider – this obviously fits in the social engineering game the hackers play. At the end of the day, the victim is encouraged to use the fake, doubtfully informative resource. The reason Dregol Search is endorsed by the criminals is because the results pages it returns are populated with ads and other sorts of ecommerce data.
Getting one's computer turned into a thoughtless bot is bad, so immediate measures must be taken to eradicate this malware. Finding and uninstalling the Dregol add-on from web browsers is certainly worthwhile, but it does not guarantee complete cleanup and remediation. It's for this reason that a combined approach should be used to get your normal browsing back.
Dregol Search removal with automatic cleanup tool
An optimal workflow for eliminating the Dregol.com virus is to leverage a security application which will identify all potentially malicious software on your computer and handle it the right way. This approach ensures thoroughness of the removal and system remediation, and allows avoiding unintended damage that might occur as a result of manual malware deletion.
1. Download and install Dregol Search removal software. Launch it and click the Start New Scan button. Wait for the application to check your computer for threats
2. When the app is done scanning your system, it will come up with an extensive list of detected objects. Click the Fix Threats option to have the utility completely remove this adware and affiliated infections found on your PC.
Uninstall troublemaking software through Control Panel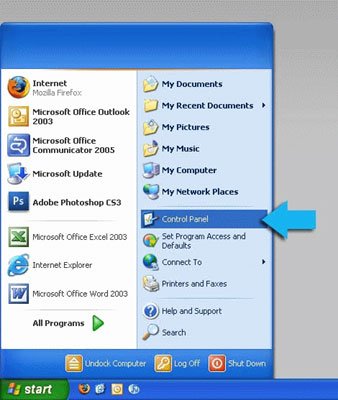 – Go to Start menu and select Control Panel on the list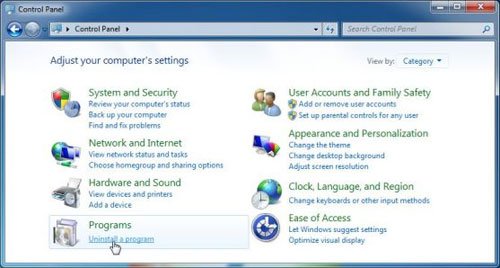 – Click on the Uninstall a program (Add or Remove Programs) button

– Take a good look at the software list displayed. Search for Dregol and Run_Dregol. When found, the culprits should be uninstalled

– Note that Dregol Search may not be listed on Control Panel therefore it may be problematic to figure out which particular program is associated with the virus in your case. If you are unsure, stick to the automatic cleanup advice and / or try the workarounds described below.
Remove Dregol virus from compromised browsers
This part of the guide encompasses easy-to-follow steps required for terminating the activity of the adware under consideration on major web browsers it affects.
Dregol.com removal for MS Internet Explorer
– Go to Tools –> Manage add-ons

– When on the Manage add-ons interface, click on Search Providers in its left-hand section and select a service that you would like to use as your preferred engine by right-clicking it and picking Set as default option. Also, do not fail to eliminate Dregol from this list by clicking the Remove option

– Select Toolbars and Extensions item on the same screen, find the Dregol entry there, highlight it and click the Disable button at the bottom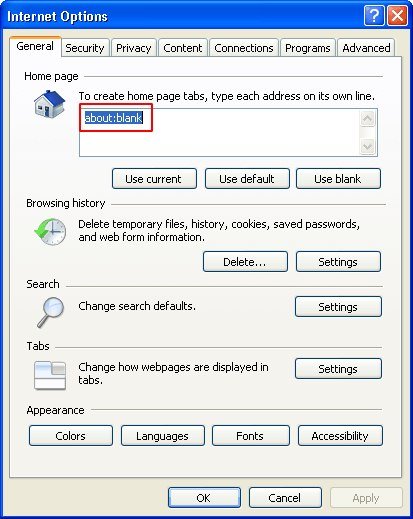 – In order to set the preferred IE homepage, select Internet Options under Tools, then proceed to the General tab and type in the desired address under Home page instead of www.dregol.com

Dregol.com removal for Mozilla Firefox

– Type about:config in the address bar and hit Enter


– When Firefox comes up with the warranty alert, read it and click the confirmation button as shown on the image below

– Type dregol in the Search field and press Enter. Doing so will return en entire list of Firefox preferences associated with this adware. Right-click on every one of these entries and select Reset from the menu each time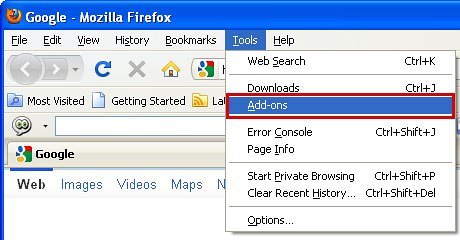 – Go to Tools and select Add-ons

– Proceed to Extensions and remove the one related to Dregol

– Go to Change Search Settings… as shown below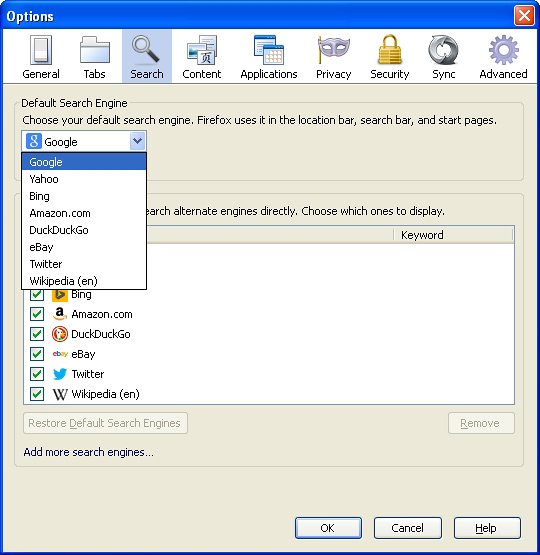 – Select the default search engine instead of Dregol and save the changes

Dregol.com removal for Google Chrome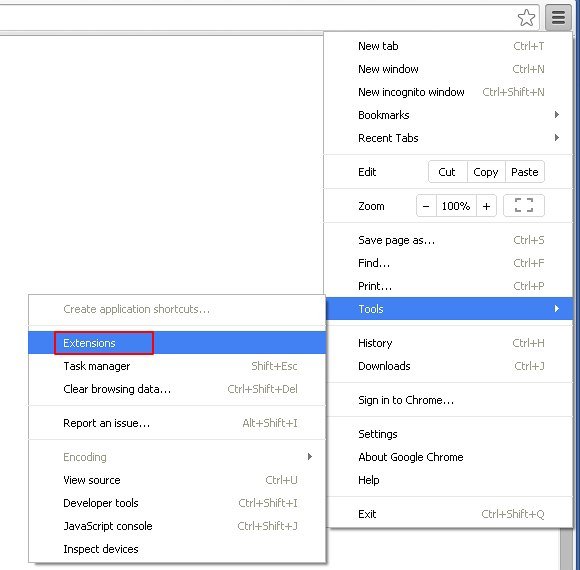 – Click on the Chrome menu icon, then select Tools –> Extensions

– Find dregol New Tab or other concordant item on the screen. When found, the unwanted object should be deleted by clicking on the trash bin next to it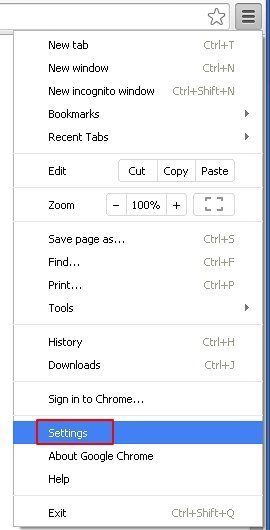 – Go back to the Chrome menu but now select Settings

– Go to On startup sub-section, select Open a specific page or set of pages radio button, and click Set pages

– Chrome will now come up with Startup pages interface, where you should locate Dregol Search and remove it by clicking the X button as shown

– In the sub-section called Appearance, make sure Show Home button is checked, and click the Change option

– Under Home page, select Use the New Tab page


– Go to the Search sub-section and click Manage search engines. Be sure to choose the search engine which will be used by default

Double-checking never hurts
To make sure the Dregol hijacker has been removed, consider running an additional security scan as a completion of the cleanup procedure.