Remove Flash Player Pro popup virus from Chrome, Firefox and IE
Users who receive popups recommending an install of Flash Player Pro when on random websites should get rid of the misleading alerts using these instructions.
First and foremost, Flash Player Pro is in no way associated with the well-known product by Adobe whose name goes without the "Pro" part. As per this essential disambiguation, therefore, the former variant isn't a critical piece of software whatsoever, therefore unlike its legitimate counterpart it cannot possibly be required to display any content on the Internet. That notwithstanding, alerts that say "Please Install Flash Player Pro to Continue" or "An Install of Flash Player Pro is Recommended" recurrently disturb some users when they are browsing to arbitrary web pages. The key thing explaining this activity is that it's one of the popular types of social engineering, where people are deceived into installing something harmful, which is presented under the guise of an absolute must-get.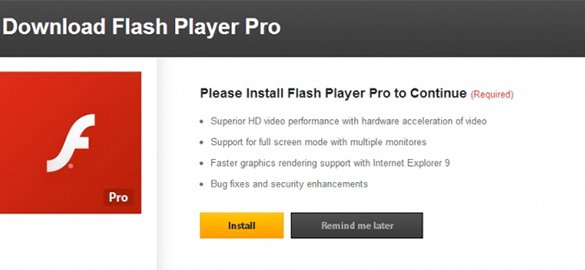 The sites on which the above popups appear are not to blame for the spoof Flash Player Pro setup recommendations. What causes the havoc is in fact a malicious application that resides inside the computer, which evokes a pre-defined workflow based on the use of surreptitious scripts. This entity tends to be a persistent plugin or add-on that gets integrated in the web browsers' operational routine. It should be noted that the brand and build of Internet navigation software being used on the infected PC doesn't matter in this context, because the adware is multi-browser and affects Chrome, Firefox and IE in a similar fashion.
If the user ventures to click the Install button on these phony alerts, things might get completely out of control since it's problematic to predict what exactly is being promoted via the particular campaign that the victim has confronted. It could be a banking Trojan, a rootkit that obfuscates its traces, a keylogger recording one's key strokes, a ransom Trojan that encrypts data and indulges in money extortion, whatnot. The one thing which is clear is that it's not actually Flash Player Pro that's being pushed through this tactic – the name is nothing but a lure for the users who aren't very cautious and may mistake it for the genuine program. The most likely way this adware has made it into a target machine, by the way, is via installation clients for freeware or shareware that often contain hidden supplementary objects inside. Stopping the Flash Player Pro popups from occurring on websites is doable by means of an efficient adware removal procedure.
Flash Player Pro popups removal with automatic cleanup tool
An optimal workflow for eliminating the Flash Player Pro adware is to leverage a security application, which will identify all potentially malicious software on your computer and handle it the right way. This approach ensures thoroughness of the removal and system remediation, and allows avoiding unintended damage that might occur as a result of manual malware deletion.
1. Download and install Flash Player Pro removal software. Launch it and click the Start New Scan button. Wait for the application to check your computer for threats
2. When the app is done scanning your system, it will come up with an extensive list of detected objects. Click the Fix Threats option to have the utility completely remove this adware and affiliated infections found on your PC.
Uninstall troublemaking software through Control Panel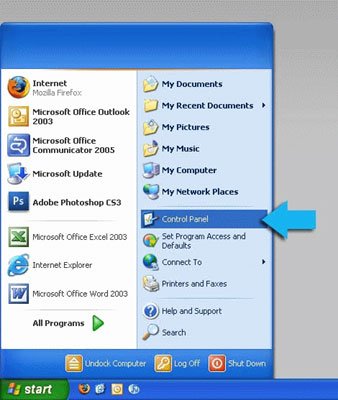 – Go to Start menu and select Control Panel on the list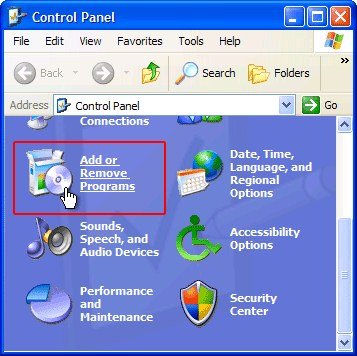 – Click on the Add or Remove Programs (Uninstall a program) button

– Take a good look at the software list displayed. Search for Flash Player Pro or any other recently added suspicious program there. When found, the culprit should be uninstalled

– Be advised Flash Player Pro should but may not necessarily be listed anywhere on Control Panel therefore it may be problematic to figure out which particular program is associated with the virus in your case. If you are unsure, stick to the automatic cleanup advice or try the browser reset option described below.
Get rid of Flash Player Pro popups by resetting the affected browser
FYI: This procedure will lead to the loss of custom browser settings, including bookmarks, cookies, passwords saved, and all browsing history. Also, some components of the virus may be beyond the browsers proper. Please keep this in mind when making a decision to proceed.
Reset Internet Explorer to its defaults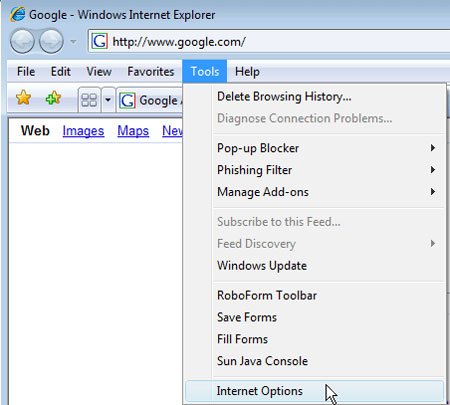 – Go to Tools –> Internet Options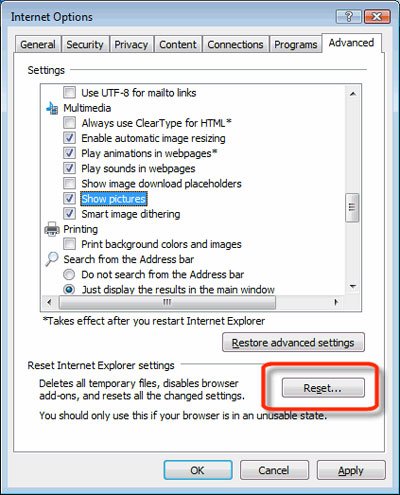 – Select the Advanced tab as shown below and click the Reset button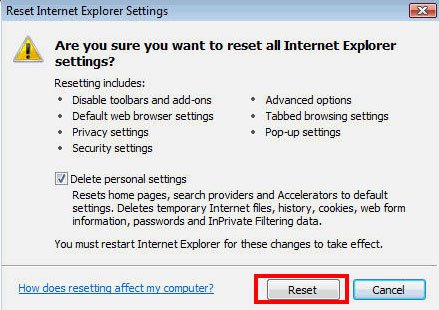 – Read the warning about the effects of resetting IE. If you are sure, proceed by checking the Delete personal settings option and clicking Reset

Reset Mozilla Firefox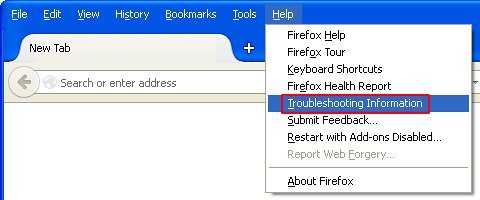 – Go to Help –> Troubleshooting Information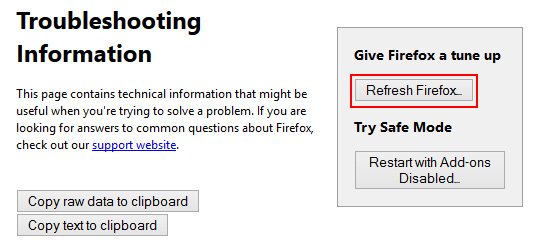 – Firefox will come up with the Troubleshooting Information screen. Click the Refresh Firefox button to complete the process

Reset Google Chrome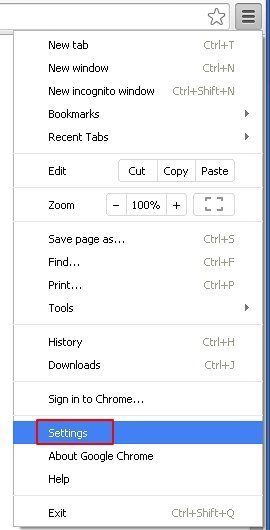 – Go to the Chrome Menu icon and pick Settings on the list

– Click on the Show advanced settings button


– Click on the button reading Reset browser settings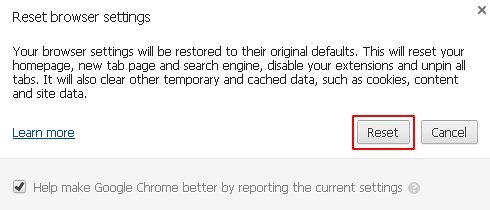 – On the notification box that pops up, review the consequences of Chrome reset and click Reset if it's ok with you

Double-checking never hurts
To make sure the Flash Player Pro popup adware has been removed, consider running an additional security scan as a completion of the cleanup procedure.