Remove Ads by GetPrivate malware in Chrome, Firefox, IE
While claiming to provide virtual private network services, GetPrivate app turns out to also display unwanted ads, so uninstall it using the steps below.
The well-known "what you see is what you get" idiom won't work for the program called GetPrivate. Originally, it is supposed to help its customers maintain online anonymity by accommodating features of a virtual private network. Moreover, the app's developers are outrageous enough to call their product "the best free VPN", which already raises a red flag when viewed from a security expert's or potential customer's perspective. Tools of this sort, especially ones that do not cost their clients a penny, tend to enjoy popularity, therefore the right functionality plus a little bit of well-balanced marketing equal success. In the case of GetPrivate, though, the pros aren't really as vivid as the cons. It displays advertisements on sites that are visited, causing the web browser to slow down and getting on the user's nerves big time.
Similarly to the average adware application out there, a substantial share of GetPrivate installations are backed by furtive software bundling rather than a transparent setup. A lot of freeware creators are distributing their tools in package with third-party ones, thus getting the bang for the buck invested in development. Unfortunately, some large and reputable download sites often host these "pigs in a poke", so numerous potentially unwanted programs find their targets this way. Generally, unless the respective checkmark within the default installation option is deselected in a setup framework like that, the infection will automatically sneak into the PC without further notice or request of permission. On the other hand, even the users who consciously install GetPrivate will end up experiencing frustration as well.
By adding a new browser extension in Chrome, Firefox and Internet Explorer, the adware under scrutiny conspicuously affects the way websites appear. The changes are all about heaps of redundant ecommerce content that starts occupying pages all of a sudden. For instance, some text strings become hyperlinked and get configured to pop up various suggestions to navigate over to merchant sites or download something that's not necessarily safe. Other irritating items, such as price comparisons, banners and coupons that say "Ads Powered by GetPrivate", will be triggered in random places on websites, too. All of this quickly gets noxious enough to encourage an uncompromising uninstall, which is another important topic highlighted in the next part of this article.
GetPrivate removal with automatic cleanup tool
An optimal workflow for eliminating the GetPrivate adware is to leverage a security application which will identify all potentially malicious software on your computer and handle it the right way. This approach ensures thoroughness of the removal and system remediation, and allows avoiding unintended damage that might occur as a result of manual malware deletion.
1. Download and install GetPrivate removal software. Launch it and click the Start New Scan button. Wait for the application to check your computer for threats
2. When the app is done scanning your system, it will come up with an extensive list of detected objects. Click the Fix Threats option to have the utility completely remove this adware and affiliated infections found on your PC.
Uninstall troublemaking software through Control Panel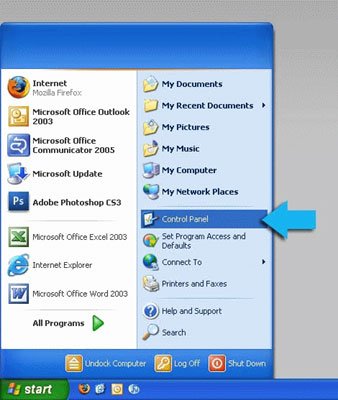 – Go to Start menu and select Control Panel on the list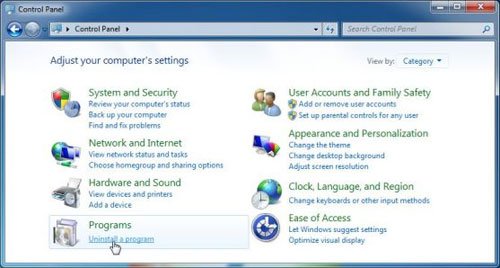 – Click on the Uninstall a program (Add or Remove Programs) button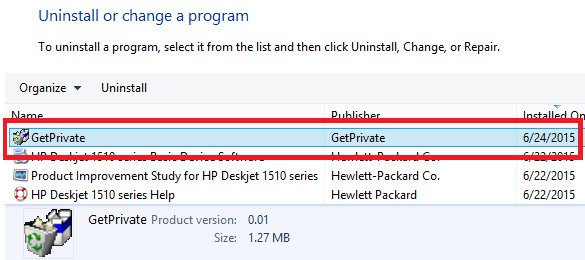 – Take a good look at the software list displayed. Search for GetPrivate or other questionable items that look like they are ecommerce-related. When found, the culprit should be uninstalled

– Be advised GetPrivate should but may not necessarily be listed anywhere on Control Panel therefore it may be problematic to figure out which particular program is associated with the virus in your case. If you are unsure, stick to the automatic cleanup advice or try the browser reset option described below.
Get rid of GetPrivate Ads by resetting the affected browser
FYI: This procedure will lead to the loss of custom browser settings, including bookmarks, cookies, passwords saved, and all browsing history. Also, some components of the virus may be beyond the browsers proper. Please keep this in mind when making a decision to proceed.
Reset Internet Explorer to its defaults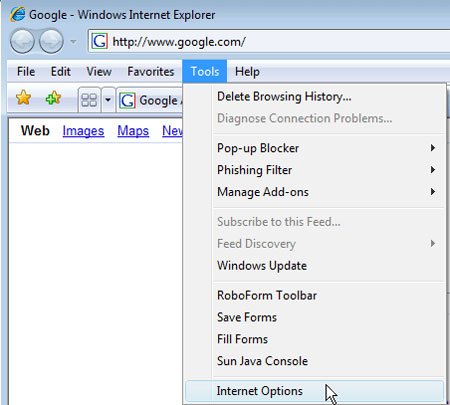 – Go to Tools –> Internet Options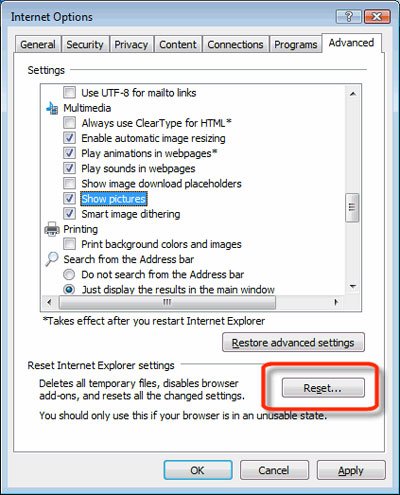 – Select the Advanced tab as shown below and click the Reset button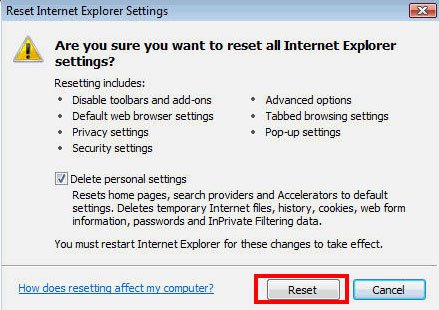 – Read the warning about the effects of resetting IE. If you are sure, proceed by checking the Delete personal settings option and clicking Reset

Reset Mozilla Firefox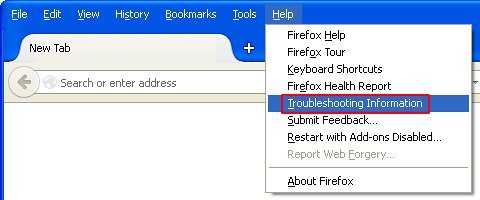 – Go to Help –> Troubleshooting Information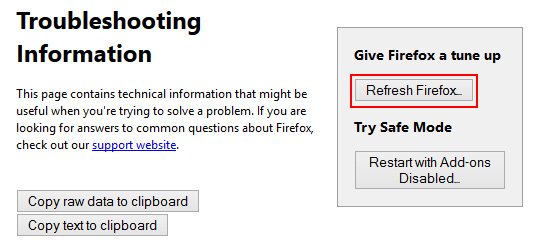 – Firefox will come up with the Troubleshooting Information screen. Click the Refresh Firefox button to complete the process

Reset Google Chrome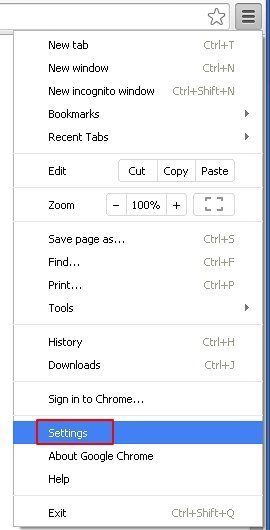 – Go to the Chrome Menu icon and pick Settings on the list

– Click on the Show advanced settings button


– Click on the button reading Reset browser settings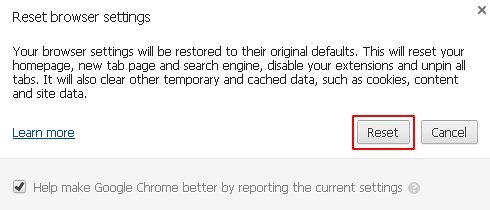 – On the notification box that pops up, review the consequences of Chrome reset and click Reset if it's ok with you

Double-checking never hurts
To make sure the GetPrivate adware has been removed, consider running an additional security scan as a completion of the cleanup procedure.