Remove Homepage-web.com malware in Chrome, Firefox and IE
When attacked by Homepage-web.com adware, the default browser settings undergo undesirable changes therefore a fix is mandatory for normalizing things.
The commonplace routine for the functioning of the average browser hijacker is as follows: it infects PCs while attaching to a freeware installation client; and it then adds a new extension to the browser, which automatically modifies such defaults as the preferred search provider, homepage and new tab. This well-trodden scenario completely applies to the piece of adware called Homepage-web.com. Claiming to render one's Internet experience more streamlined and pleasurable, this service provides the vowed features while making the users sacrifice their peace of mind. To its credit, the landing site appears to be customizable (http://homepage-web.com/?s=lenovo&m=tab , http://homepage-web.com/?s=acer&m=tab etc.) as it allows customers to adjust the look and feel of the start page via visual effects of the background and a broad selection of available languages. This coolness, however, fades away considering the fact that the website keeps popping up against the admin's will. Also, the page is not backed by a native search engine, redirecting all queries to another provider instead.
These characteristics indicate the lameness of the entire strategy behind Homepage-web.com. It does not accommodate a search capacity of its own, only dispatching the illegally intercepted web traffic and redirecting it over to other sites. That's not the worst part, though. What causes the greatest frustration is the way this applet arrives at its objectives. You can hardly install it in the open, because its spreading model implies a surreptitious tactic. The notion called "software bundle" comes in handy to the bad guys as they get their installer injected into the setups of third-party programs so that the users don't have much chance to even notice this. It's free apps that tend to be involved in this for the most part, so perusing the terms of use for such products prior to installation is a great habit. If there's an option to deselect something unfamiliar, be sure to deselect it.
The cross-browser add-on that deploys this fraudulent campaign inside a computer is persistent enough to treat the victim's online preferences as low-hanging fruit. Homepage-web.com appears off and on because tabbed browsing settings as well as the values for start page and search provider become forcibly altered, with no user consent involved along the way. No matter how many times you try and put the previous values back in there by hand, these changes get shortly reversed by the adware. Bypassing this obstacle is not hard as long as a correct removal technique is followed.
Homepage-web.com removal with automatic cleanup tool
An optimal workflow for eliminating the Homepage-web.com adware is to leverage a security application which will identify all potentially malicious software on your computer and handle it the right way. This approach ensures thoroughness of the removal and system remediation, and allows avoiding unintended damage that might occur as a result of manual malware deletion.
1. Download and install Homepage-web.com removal software. Launch it and click the Start New Scan button. Wait for the application to check your computer for threats
[button size="large" type="success" value="Download Homepage-web.com remover" href="http://scarybear.paretologic.revenuewire.net/pcha/download/?hompgweb"]
2. When the app is done scanning your system, it will come up with an extensive list of detected objects. Click the Fix Threats option to have the utility completely remove this adware and affiliated infections found on your PC.
Uninstall troublemaking software through Control Panel
– Go to Start menu and select Control Panel on the list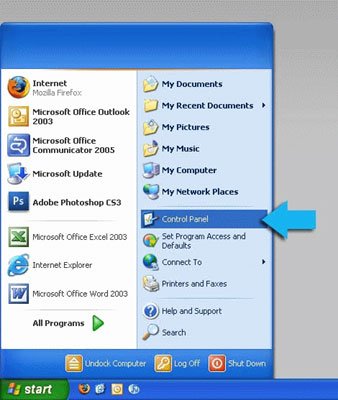 – Click on the Add or Remove Programs (Uninstall a program) button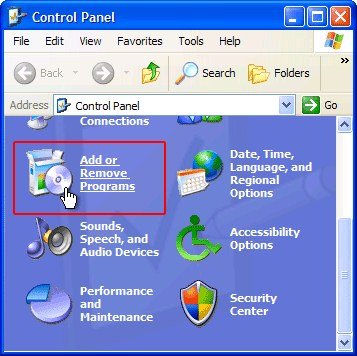 – Take a good look at the software list displayed. Search for Homepage-web there – note that the spelling or wording may be somewhat different, so focus on suspicious entries. When found, the culprit should be uninstalled

– Be advised Homepage-web.com should but may not necessarily be listed anywhere on Control Panel therefore it may be problematic to figure out which particular program is associated with the virus in your case. If you are unsure, stick to the automatic cleanup advice or try the browser reset option described below.
 
Get rid of Homepage-web.com adware by resetting the affected browser
FYI: This procedure will lead to the loss of custom browser settings, including bookmarks, cookies, passwords saved, and all browsing history. Also, some components of the virus may be beyond the browsers proper. Please keep this in mind when making a decision to proceed.
Reset Internet Explorer to its defaults
– Go to Tools –> Internet Options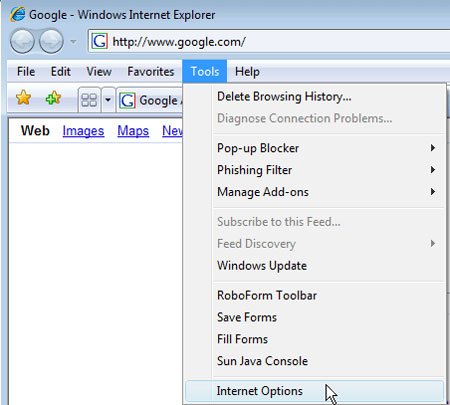 – Select the Advanced tab as shown below and click the Reset button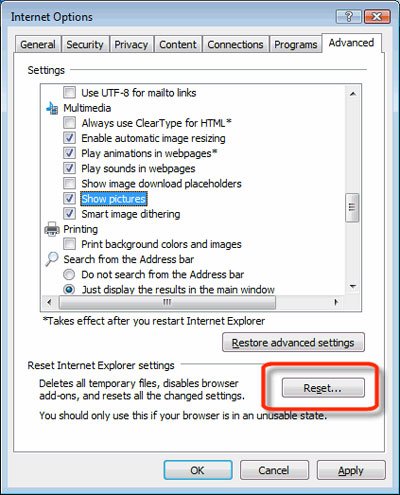 – Read the warning about the effects of resetting IE. If you are sure, proceed by checking the Delete personal settings option and clicking Reset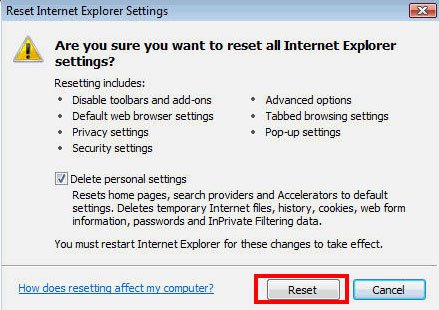 Reset Mozilla Firefox
– Go to Help –> Troubleshooting Information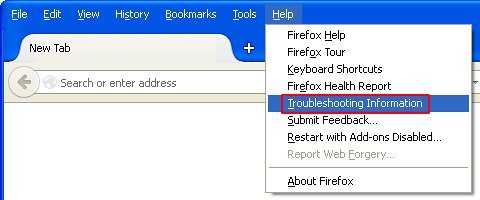 – Firefox will come up with the Troubleshooting Information screen. Click the Refresh Firefox button to complete the process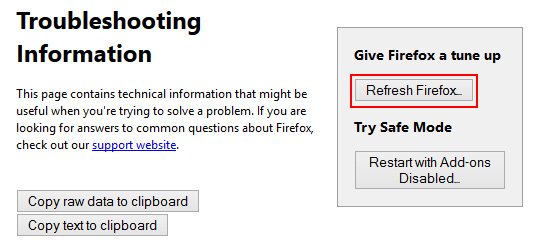 Reset Google Chrome
– Go to the Chrome Menu icon and pick Settings on the list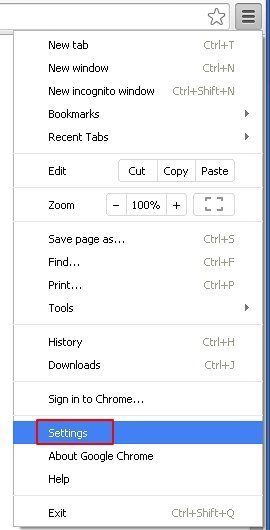 – Click on the Show advanced settings button

– Click on the button reading Reset browser settings


– On the notification box that pops up, review the consequences of Chrome reset and click Reset if it's ok with you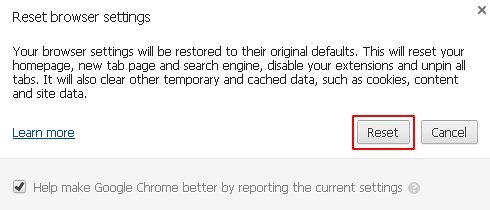 Double-checking never hurts
To make sure the Homepage-web.com adware has been removed, consider running an additional security scan as a completion of the cleanup procedure.
[button size="large" type="success" value="Download and install Homepage-web removal software" href="http://scarybear.paretologic.revenuewire.net/pcha/download/?hompgweb"]