Remove Iminent Toolbar: Search.iminent.com start page removal in Chrome, Firefox and IE
Unwanted effects of the Iminent Toolbar, the way it infiltrates a computer, and steps to effectively remove this adware are analyzed in the entry below.
There are applications that conceal bad intensions behind the curtain of great features. Some are straightforward in these practices, and others go less aggressive on their customers. Having tried out the program called Iminent, the average user will most likely refer it to the latter category. Whereas it does not cause computer damage or put the user at direct risk, the collateral impact is very annoying. Let's first look at what Iminent officially is. It's a browser helper object that provides cool emoticons and animations for social networks, messengers and emails. Sounds like a good deal, especially considering that the app is free. However, as it often happens in the software world, free needs to be paid for at the end of the day, the currency being peace of mind in this case.
Users rarely know when the Iminent Toolbar gets into their PC. The principle that powers this unawareness is called "bundling". It means an arbitrary application installs on a computer as part of a package, that is, along with a completely different third-party utility. A large network of programs, mostly free file downloaders and media players, is there for adware developers to take advantage of. Sadly enough, many of these are kindly hosted on reputable download portals, so people never really suspect something potentially bad might be there. As a rule, the Iminent installer is activated by default, unless you remove the checkmark from a tiny box that mentions the extra item in the main setup.
Along with actually adding the toolbar for smileys and the like, Iminent also affects the settings in Chrome, Firefox and Internet Explorer. As a result of such activity, the homepage, default search and new tab page settings undergo some critical changes, making the user constantly visit search.iminent.com (SearchTheWeb) page, and start.iminent.com (Iminent StartTheWeb). That's a search engine full of ads. Not only does it display a banner on the start page, but it also embeds sponsored links above and below the search results, making the number of relevant entries and ads virtually equal.
On realizing that their browsing preferences have been twisted, the first thing that users usually do is toggling the settings and putting in the previous correct values. Regretfully, that's inefficient as search.iminent.com is going to keep popping over and over again. Pursuing the goal of Iminent removal, our team has done some extensive testing of this adware and came up with cleanup steps that work.
Iminent removal with automatic cleanup tool
An optimal workflow for eliminating the Iminent adware is to leverage a security application which will identify all potentially malicious software on your computer and handle it the right way. This approach ensures thoroughness of the removal and system remediation, and allows avoiding unintended damage that might occur as a result of manual malware deletion.
1. Download and install Iminent removal software. Launch it and click the Start New Scan button. Wait for the application to check your computer for threats
[button size="large" type="success" value="Download Search.iminent.com remover" href="http://scarybear.paretologic.revenuewire.net/pcha/download/?iminent"]
2. When the app is done scanning your system, it will come up with an extensive list of detected objects. Click the Fix Threats option to have the utility completely remove this adware and affiliated infections found on your PC.
Uninstall troublemaking software through Control Panel
– Go to Start menu and select Control Panel on the list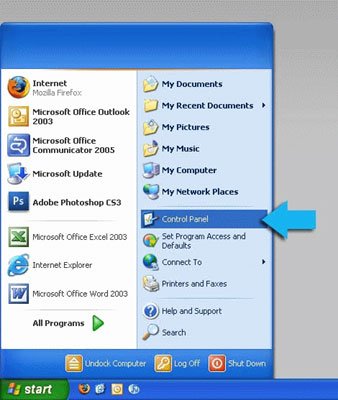 – Click on the Uninstall a program (Add or Remove Programs) button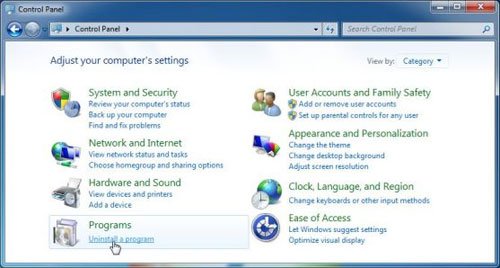 – Take a good look at the software list displayed. Search for Iminent and Iminent Toolbar there. When found, the culprits should be uninstalled

– Be advised Iminent should but may not necessarily be listed anywhere on Control Panel therefore it may be problematic to figure out which particular program is associated with the virus in your case. If you are unsure, stick to the automatic cleanup advice or try the browser reset option described below.
Get rid of Iminent Toolbar by resetting the affected browser
FYI: This procedure will lead to the loss of custom browser settings, including bookmarks, cookies, passwords saved, and all browsing history. Also, some components of the virus may be beyond the browsers proper. Please keep this in mind when making a decision to proceed.
Reset Internet Explorer to its defaults
– Go to Tools –> Internet Options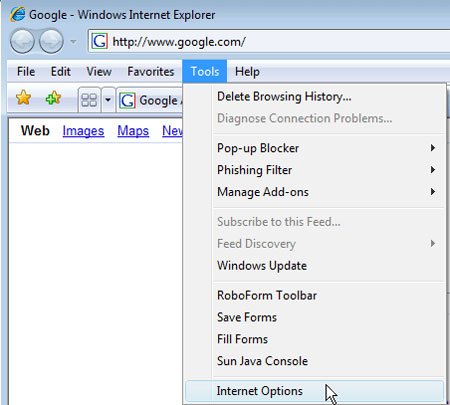 – Select the Advanced tab as shown below and click the Reset button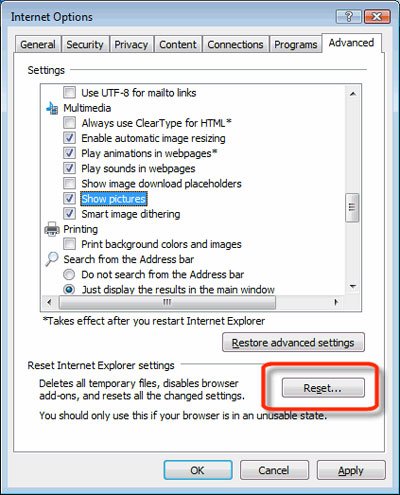 – Read the warning about the effects of resetting IE. If you are sure, proceed by checking the Delete personal settings option and clicking Reset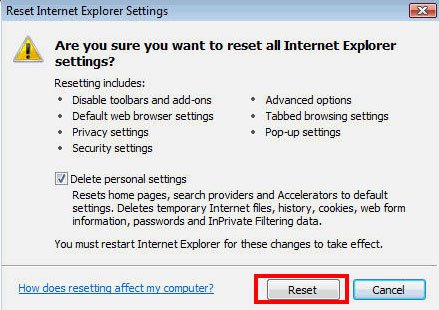 Reset Mozilla Firefox
– Go to Help –> Troubleshooting Information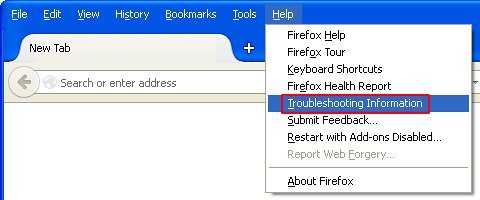 – Firefox will come up with the Troubleshooting Information screen. Click the Reset Firefox button to complete the process


Reset Google Chrome
– Go to the Chrome Menu icon and pick Settings on the list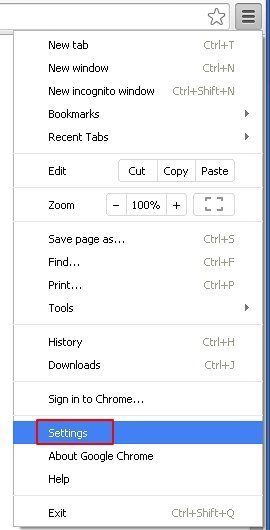 – Click on the Show advanced settings button

– Click on the button reading Reset browser settings


– On the notification box that pops up, review the consequences of Chrome reset and click Reset if it's ok with you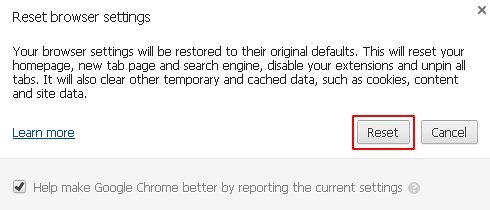 Double-checking never hurts
To make sure the Iminent adware has been removed, consider running an additional security scan as a completion of the cleanup procedure.
[button size="large" type="success" value="Download and install Iminent removal software" href="http://scarybear.paretologic.revenuewire.net/pcha/download/?iminent"]