Remove Ads by Infonaut from Chrome, Firefox and Internet Explorer
A description and recommendations on easy removal of annoying Ads by Infonaut from sites in Chrome, Firefox and IE are provided in this article.
Infonaut app demonstrates what problems some open-source browser extensions can cause. By no means does this suggest that freeware is harmful – in fact, the better part of add-ons are benign and useful. User experience issues typically emerge when one opts into installing a piece of adware that pretends to deliver some sort of improved browsing functionality. As is the case with the program called Infonaut, someone's overly mercantile plans are concealed behind the features to enhance the web search in a number of ways. Infonaut is an ad-supported product, so some degree of third-party advertising ought to be expected while it's being used, but the amount of ads turns out to exceed all reasonable limits at the end of the day.
The applet is marketed as a tool intended to facilitate its customers' search and translation activity, which it actually does: when the add-on is running, the user can highlight a fragment of text on a random site, and an in-page window will appear with Wikipedia results, a translation tab and thesaurus information embedded in it. That sounds like something that can be handy to many users, but the collateral effects from the program's operation are a mess.
The first example of the many misunderstandings associated with Infonaut is the installation routine. Besides the official web page, its payload is known to be also included in quite a few affiliated utilities' setup wizards. In that case, it's promoted as a "special offer" to go along with some generally safe and popular freeware, such as Merge MP3, uncertified builds of Java, miscellaneous video converters and the like. Do these installations contain a clear notice about the extra object to be also pulled into the PC? Mostly yes. Do people tend to read these notices? Mostly no, and that's the cognitive trend that the adware makers exploit.
So, Infonaut is quite often installed by means of social engineering trickery. Once the infiltration is completed, web browsers on the computer, including Chrome, Firefox and Internet Explorer, will get a new extension automatically added to them. As a result, in-text ads, interstitial ads, various shopping offers, discounts and freebies will begin to appear on whatever sites the user goes to. Sponsored links by Infonaut will as well show up above search results. Ultimately, this interference with the victim's Internet surfing renders some content on pages overcast or even indiscernible, not to mention that there will be browser lags along with way. Therefore, since this app probably calls forth more trouble than assistance, it should be removed using a special adware eradication workflow.
Ads by Infonaut removal with automatic cleanup tool
An optimal workflow for eliminating the Infonaut adware is to leverage a security application which will identify all potentially malicious software on your computer and handle it the right way. This approach ensures thoroughness of the removal and system remediation, and allows avoiding unintended damage that might occur as a result of manual malware deletion.
1. Download and install Infonaut Ads removal software. Launch it and click the Start New Scan button. Wait for the application to check your computer for threats
2. When the app is done scanning your system, it will come up with an extensive list of detected objects. Click the Fix Threats option to have the utility completely remove this adware and affiliated infections found on your PC.
Uninstall troublemaking software through Control Panel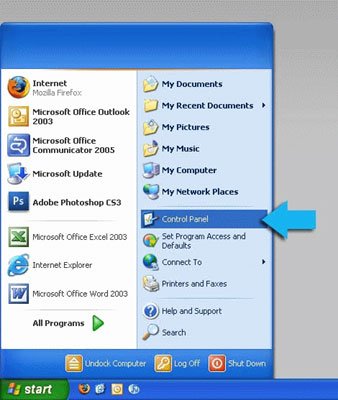 – Go to Start menu and select Control Panel on the list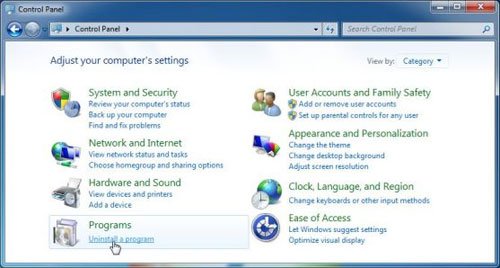 – Click on the Uninstall a program (Add or Remove Programs) button

– Take a good look at the software list displayed. Search for Infonaut there. When found, the culprit should be uninstalled

– Be advised Infonaut should but may not necessarily be listed anywhere on Control Panel therefore it may be problematic to figure out which particular program is associated with the virus in your case. If you are unsure, stick to the automatic cleanup advice or try the browser reset option described below.
Get rid of Infonaut Ads by resetting the affected browser
FYI: This procedure will lead to the loss of custom browser settings, including bookmarks, cookies, passwords saved, and all browsing history. Also, some components of the virus may be beyond the browsers proper. Please keep this in mind when making a decision to proceed.
Reset Internet Explorer to its defaults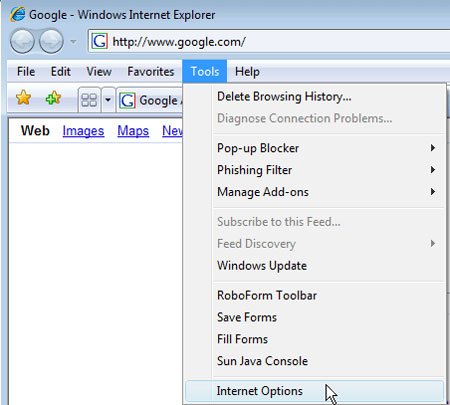 – Go to Tools –> Internet Options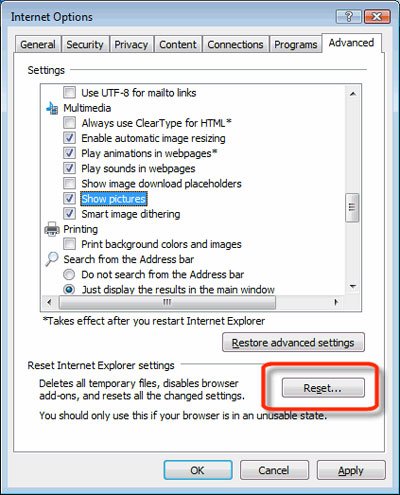 – Select the Advanced tab as shown below and click the Reset button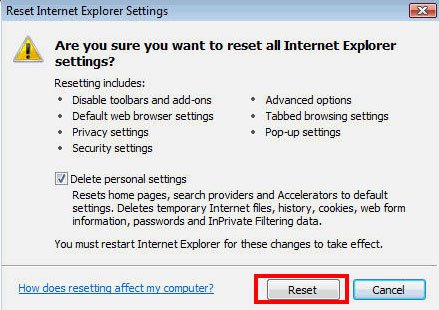 – Read the warning about the effects of resetting IE. If you are sure, proceed by checking the Delete personal settings option and clicking Reset

Reset Mozilla Firefox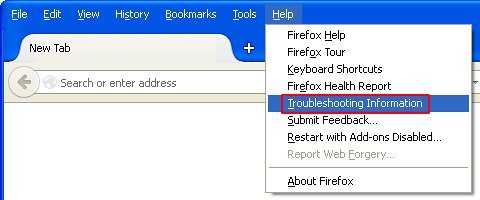 – Go to Help –> Troubleshooting Information


– Firefox will come up with the Troubleshooting Information screen. Click the Reset Firefox button to complete the process

Reset Google Chrome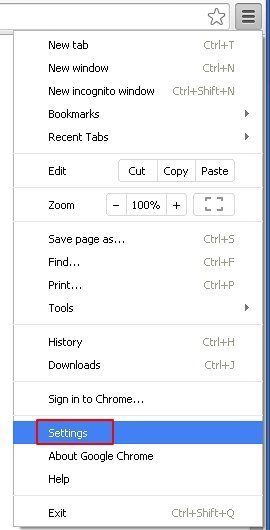 – Go to the Chrome Menu icon and pick Settings on the list

– Click on the Show advanced settings button


– Click on the button reading Reset browser settings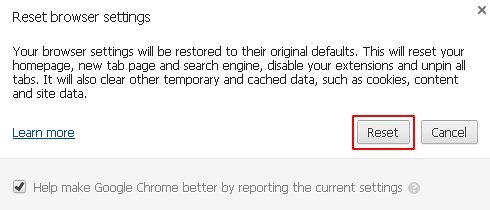 – On the notification box that pops up, review the consequences of Chrome reset and click Reset if it's ok with you

Double-checking never hurts
To make sure the Infonaut adware has been removed, consider running an additional security scan as a completion of the cleanup procedure.