Remove IntelliTerm: Ads by Intelli Term removal in Chrome, Firefox and IE
The post covers a noxious problem of the ad-supported IntelliTerm utility flooding sites with sponsored objects, with adware removal tips included.
IntelliTerm, sometimes encountered as Intelli Term, is an application designed to provide fairly useful features, but that's a lame excuse for some malicious facets of its activity. This is the case where a good initiative is appended by extra functionality which makes the whole user satisfaction go down the drain in the long run. So, this program is intended to refine one's Internet search experience by making it easier to look up a word or phrase online. Normally, it works in the following way: when you are on a website and there is a fragment of content that you would like to search for, you need to open up a new browser tab, enter a search provider's URL, paste the stuff of interest and wait for the results to be returned. In contrast to this, IntelliTerm claims to make this process as easy as highlighting the text and getting a window inside the current one, with Wiki and Bing results right there at your fingertips. Also, the browser extension offers translation features in a similar way. Looks like a pretty convenient thing, but there is a catch.
A big problem about this tool is that it spreads with setup clients, which are utilities made for smooth installing of various software on the Internet. Even popular resources such as Softonic and Soft32 host tons of free programs that have third-party solutions bundled with them on the setup stage. If not paid attention to, one tiny checkmark can lead to the onset of the unwanted application inside the computer.
IntelliTerm is ad-supported, which is not uncommon for free applications. However, the mess that begins after this particular tool gets installed is definitely inordinate. To its credit, this utility's official site contains true-to-life information on the tradeoff that customers need to put up with: banners, pop-ups, pop-under ads, interstitial ads, video advertisements, coupons and in-text advertisements are going to appear on different web pages. Since the amount of this advertising turns out to be excessive, users face browser slowdown issues and problems with viewing the content on visited sites.
Objects triggered by this app are easy to recognize: they mention the brand name, for instance, as in the "Ads by Intelli Term" label on the image. According to intellitermapp.com, users can stop the ads from showing up by uninstalling IntelliTerm. This, however, isn't efficiently doable via the Control Panel program removal instruments built into Windows. The next part of this article will walk you all the way through the adware cleaning routine that ensures positive results.
IntelliTerm removal with automatic cleanup tool
An optimal workflow for eliminating the Intelli Term adware is to leverage a security application which will identify all potentially malicious software on your computer and handle it the right way. This approach ensures thoroughness of the removal and system remediation, and allows avoiding unintended damage that might occur as a result of manual malware deletion.
1. Download and install IntelliTerm Ads removal software. Launch it and click the Start New Scan button. Wait for the application to check your computer for threats
2. When the app is done scanning your system, it will come up with an extensive list of detected objects. Click the Fix Threats option to have the utility completely remove this adware and affiliated infections found on your PC.
Uninstall troublemaking software through Control Panel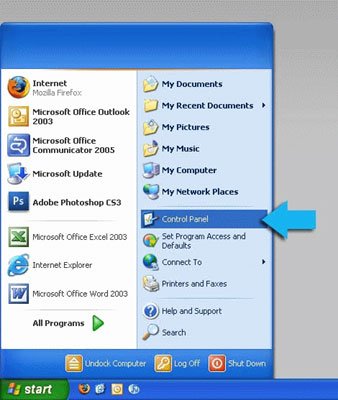 – Go to Start menu and select Control Panel on the list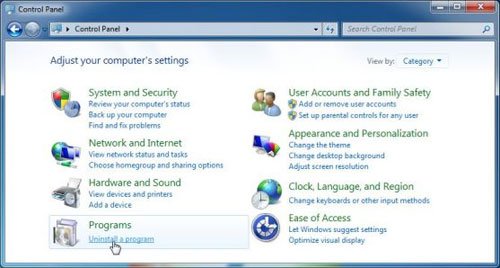 – Click on the Uninstall a program (Add or Remove Programs) button

– Take a good look at the software list displayed. Search for IntelliTerm there – note that the spelling may be somewhat different, e.g. Intelli Term. When found, the culprits should be uninstalled

– Be advised IntelliTerm should but may not necessarily be listed anywhere on Control Panel therefore it may be problematic to figure out which particular program is associated with the virus in your case. If you are unsure, stick to the automatic cleanup advice or try the browser reset option described below.
Get rid of IntelliTerm Ads by resetting the affected browser
FYI: This procedure will lead to the loss of custom browser settings, including bookmarks, cookies, passwords saved, and all browsing history. Also, some components of the virus may be beyond the browsers proper. Please keep this in mind when making a decision to proceed.
Reset Internet Explorer to its defaults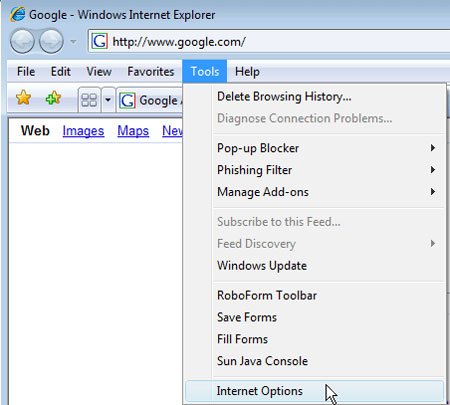 – Go to Tools –> Internet Options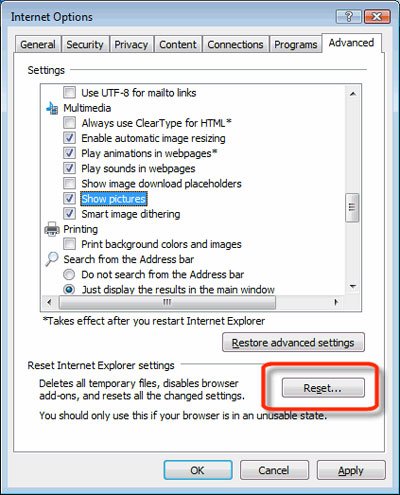 – Select the Advanced tab as shown below and click the Reset button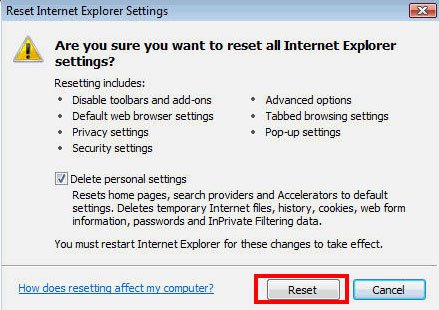 – Read the warning about the effects of resetting IE. If you are sure, proceed by checking the Delete personal settings option and clicking Reset

Reset Mozilla Firefox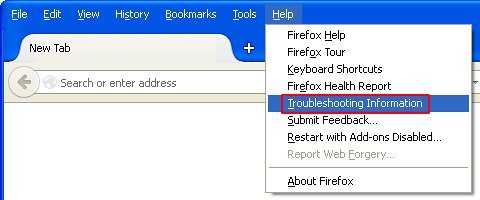 – Go to Help –> Troubleshooting Information


– Firefox will come up with the Troubleshooting Information screen. Click the Reset Firefox button to complete the process

Reset Google Chrome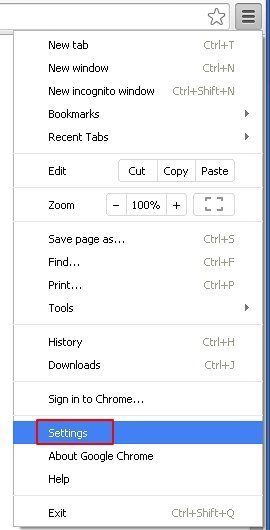 – Go to the Chrome Menu icon and pick Settings on the list

– Click on the Show advanced settings button


– Click on the button reading Reset browser settings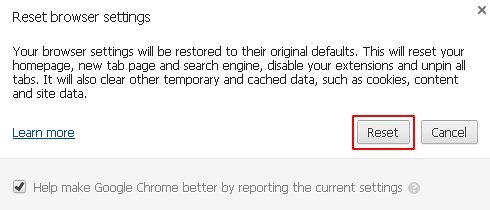 – On the notification box that pops up, review the consequences of Chrome reset and click Reset if it's ok with you

Double-checking never hurts
To make sure the IntelliTerm adware has been removed, consider running an additional security scan as a completion of the cleanup procedure.