How to uninstall iQIYI video ads from Windows PC
Study this guide and follow the steps to uninstall Chinese application called iQIYI, which disrupts computer performance and displays frustrating video ads.
The Chinese video portal known as iQIYI is at the peak of its popularity. According to the metrics provided by Alexa service, the above-mentioned platform currently has a global rank of 371, which is a quite a benchmark, indeed. However, the promotion methodology used by its makers is being widely discussed on security boards, mainly in the context of assistance to uninstall the affiliated app. The computer users who happened to install iQIYI Video software have been reporting critical system performance issues as well as annoying video ads that they never really opted into watching. So it appears that the IT community is facing another adware threat that imposes unwanted content and does not take one's permission-granting prerogative seriously. Furthermore, the product's interface is in Chinese, which makes it a challenge for a lot of people to navigate and get the hang of it properly.
The users who do not intend to install iQIYI may still get the app as a complementary component of other programs' setup. Some file sharing services are known to be involved in distributing this potentially unwanted software. Likewise, sites that host freeware downloads were found to also contribute to this unethical adware spreading model in a shady way. What basically happens is you click through the setup steps for some applet and fail to notice that the default installation option includes the iQIYI entry. This workflow results in a package of utilities making their way into the PC, some of which are unsafe.
One of the first symptoms of this contamination is abnormally high CPU usage. It's caused by the following processes: QiyiService.exe, QyBrowser.exe, QyClient.exe, and QyKernel.exe. Due to system registry changes made by the virus, all of these are incorporated into the startup objects list. Aside from the jumping consumption of processor resources, the victims also encounter video ads appearing on random browser pages. These are particularly exasperating because they pop up unexpectedly on top of the original website content. It's no wonder users eventually seek ways to remove this product. The process of uninstalling iQIYI from Windows' Control Panel is aggravated by the fact that all prompts are in Chinese. That's not the main hurdle, though, because even if this phase gets completed successfully, a number of related registry values are left behind. Quite a few temporary files and browser information needs to be deleted too. All of this cleanup can be thoroughly performed in two shots, using automatic removal software and resetting the web browsers that got hit.
iQIYI removal with automatic cleanup tool
An optimal workflow for eliminating the iQIYI Video adware is to leverage a security application, which will identify all potentially malicious software on your computer and handle it the right way. This approach ensures thoroughness of the removal and system remediation, and allows avoiding unintended damage that might occur as a result of manual malware deletion.
1. Download and install iQIYI removal software. Launch it and click the Start New Scan button. Wait for the application to check your computer for threats
2. When the app is done scanning your system, it will come up with an extensive list of detected objects. Click the Fix Threats option to have the utility completely remove this adware and affiliated infections found on your PC.
Uninstall troublemaking software through Control Panel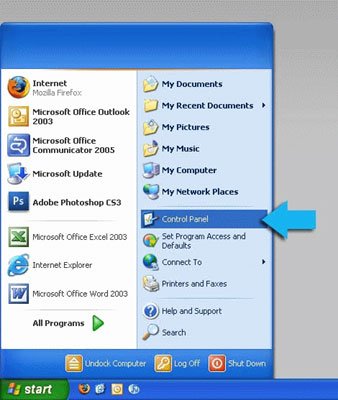 – Go to Start menu and select Control Panel on the list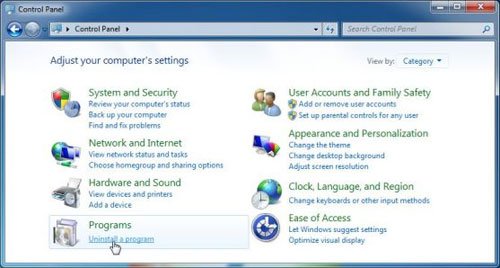 – Click on the Uninstall a program (Add or Remove Programs) button

– Take a good look at the software list displayed. Search for iQIYI, Unity Web Player or any other recently added suspicious program there. When found, the culprit should be uninstalled

– Be advised iQIYI should but may not necessarily be listed anywhere on Control Panel therefore it may be problematic to figure out which particular program is associated with the virus in your case. If you are unsure, stick to the automatic cleanup advice or try the browser reset option described below.
Get rid of iQIYI video ads by resetting the affected browser
FYI: This procedure will lead to the loss of custom browser settings, including bookmarks, cookies, passwords saved, and all browsing history. Also, some components of the virus may be beyond the browsers proper. Please keep this in mind when making a decision to proceed.
Reset Internet Explorer to its defaults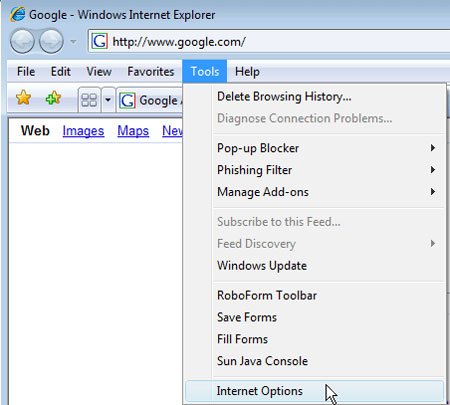 – Go to Tools –> Internet Options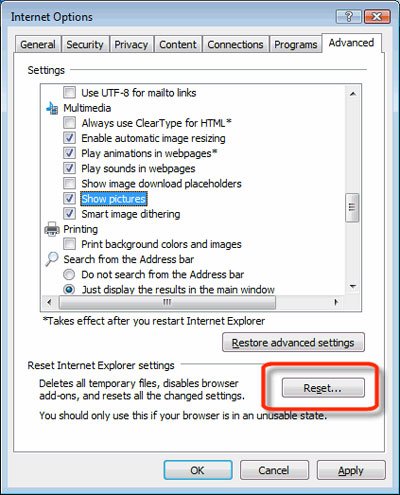 – Select the Advanced tab as shown below and click the Reset button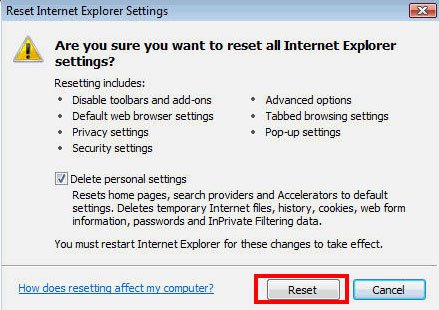 – Read the warning about the effects of resetting IE. If you are sure, proceed by checking the Delete personal settings option and clicking Reset

Reset Mozilla Firefox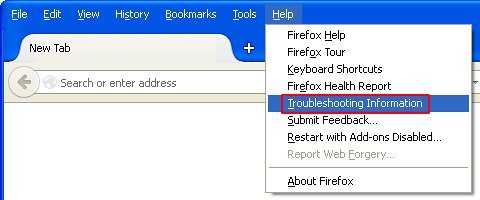 – Go to Help –> Troubleshooting Information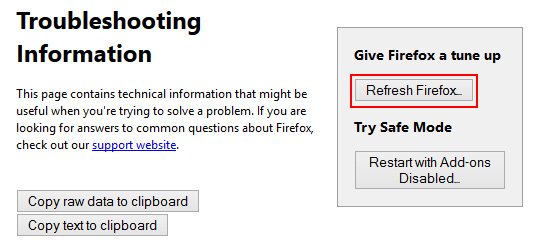 – Firefox will come up with the Troubleshooting Information screen. Click the Refresh Firefox button to complete the process

Reset Google Chrome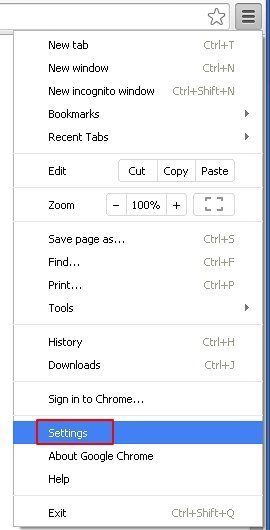 – Go to the Chrome Menu icon and pick Settings on the list

– Click on the Show advanced settings button


– Click on the button reading Reset browser settings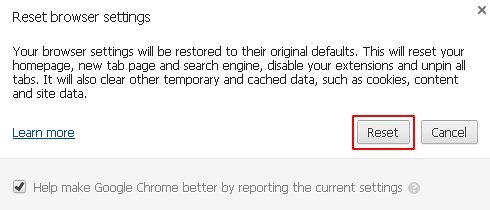 – On the notification box that pops up, review the consequences of Chrome reset and click Reset if it's ok with you

Double-checking never hurts
To make sure the iQIYI adware has been removed, consider running an additional security scan as a completion of the cleanup procedure.