Remove iStart123 virus in Chrome, Firefox and Internet Explorer
The article describes an easy to way to get rid of the adware that hijacks browser defaults, making users recurrently visit istart123.com.
Malicious activity isn't restricted to hacking into computers, stealing one's banking credentials or locking user access to the system – there's also room for programs like adware whose share in the cybercrime environment, by the way, keeps rapidly expanding. These little apps are after redistributing web traffic to certain sites (called landing pages) with advertisements and other sponsored data. iStart123 is exactly like that.
This adware is usually delivered with shady download clients for freeware applications, even ones like Java or Adobe Flash Player. There have also been user reports about Istart123 Player being installed, consequently leading to the unwanted outcomes. In most cases, though, this PUP is an opt-out, which means you can avoid it by carefully examining these setup wizard screens and doing some un-ticking.
iStart123 acts very obtrusively on the targeted computer. It adds an extension to the web browser without appropriately asking for permission. It's namely the respective add-on that messes up the user's web surfing, changing the custom settings to http://istart123.com, a page that reads "Quick Start". Specifically, the affected settings include the browser homepage, new tabs URL, and default search engine. In practice, this means your most customary actions such as launching the browser, opening a web page in a new tab and doing an online search will end you up on the above-mentioned domain. The site itself is not dangerous, with some banner and a few links to third-party services embedded in it. When search terms are entered in there, users get redirected to a completely different engine. So the main goal is, obviously, to earn from ads and traffic to other services.
iStart123 removal the right way implies performing several actions that complement each other for the desired optimal result. The process is covered below in every detail.
iStart123 removal with automatic cleanup tool
An optimal workflow for eliminating the iStart123.com virus is to leverage a security application which will identify all potentially malicious software on your computer and handle it the right way. This approach ensures thoroughness of the removal and system remediation, and allows avoiding unintended damage that might occur as a result of manual malware deletion.
1. Download and install iStart123 removal software. Launch it and click the Start New Scan button. Wait for the application to check your computer for threats
2. When the app is done scanning your system, it will come up with an extensive list of detected objects. Click the Fix Threats option to have the utility completely remove the virus under consideration along with affiliated infections found on your PC.
Uninstall troublemaking software through Control Panel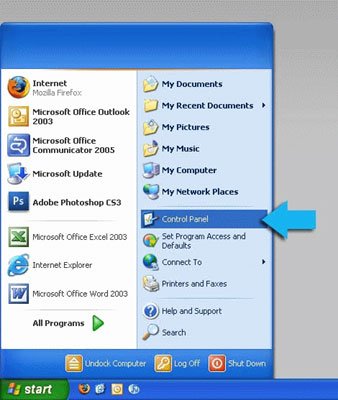 – Go to Start menu and select Control Panel on the list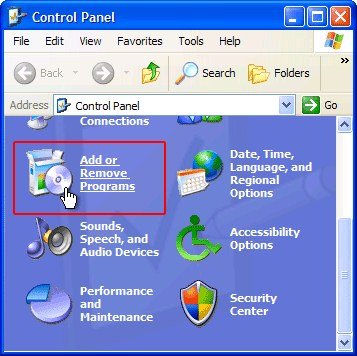 – Click on the Add or Remove Programs (Uninstall a program) button

– Take a good look at the software list displayed. Search for iStart123 proper, Wsys Control or other odd-looking program that was lately installed. When found, the culprit should be uninstalled

Remove iStart123.com virus by resetting the affected browser
FYI: This procedure will lead to the loss of custom browser settings, including bookmarks, cookies, passwords saved, and all browsing history. Also, some components of the virus may be beyond the browsers proper. Please keep this in mind when making a decision to proceed.
Reset Internet Explorer to its defaults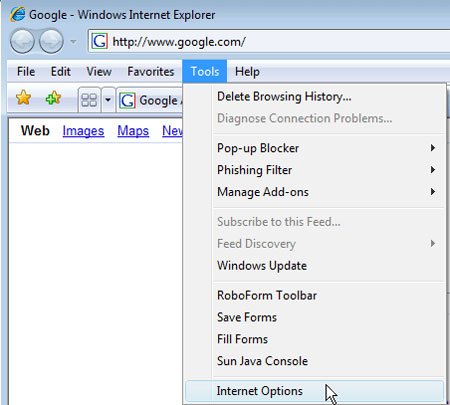 – Go to Tools –> Internet Options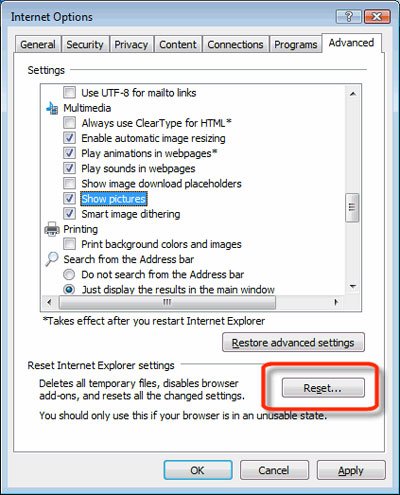 – Select the Advanced tab as shown below and click the Reset button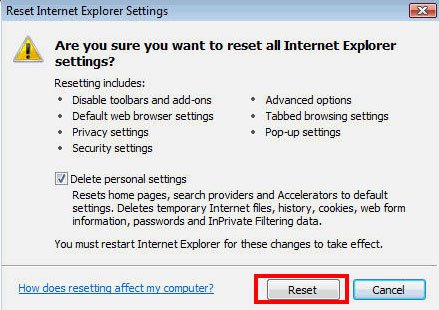 – Read the warning about the effects of resetting IE. If you are sure, proceed by checking the Delete personal settings option and clicking Reset

Reset Mozilla Firefox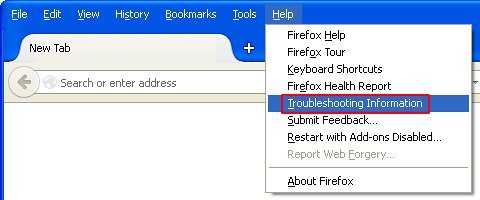 – Go to Help –> Troubleshooting Information


– Firefox will come up with the Troubleshooting Information screen. Click the Reset Firefox button to complete the process

Reset Google Chrome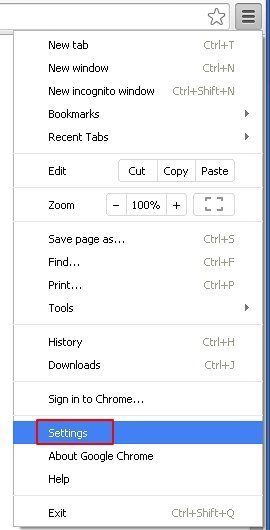 – Go to the Chrome Menu icon and pick Settings on the list

– Click on the Show advanced settings button


– Click on the button reading Reset browser settings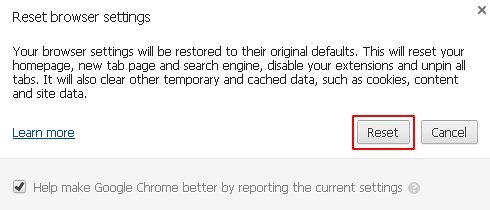 – On the notification box that pops up, review the consequences of Chrome reset and click Reset if it's ok with you

Double-checking never hurts
To make sure the iStart123 (iStart123.com) hijacker has been removed, consider running an additional security scan as a completion of the cleanup procedure