Remove Luckybeginning malware: Luckybeginning.com search removal in Chrome, Firefox and IE
Get a comprehensive analysis of luckybeginning.com adware and use the removal guidance to prevent custom browser settings from being changed without approval.
The fundamentals of normal web browsing rest upon the end user's inalienable prerogative to come up with and define preferences. For this equilibrium to collapse, modifying one or several custom settings without due authorization is enough. This is the adverse activity that malicious applications called adware are designed to deploy. Whereas there exist a few variants of these potentially unwanted programs (PUPs), the one referred to as luckybeginning affects a PC in the following way: it automatically alters the values for start page, new tab and default search. This type of interference is ultimately aimed at the reorientation of Internet traffic generated from the infected computer.
Why does the routine that's briefly outlined above cause problems? Because the compromised users' ability to control their site visiting patterns simply goes down the drain all of a sudden. You can no longer set a preferred homepage which is supposed to open up when the browser is launched. Similarly, no specific URL can be manually configured to associate with a new tab. When doing a web search via the respective quick access box, you won't be able to use the desired service. All of these parameters will point to luckybeginning.com instead. The forcibly imposed site mentioned above is nothing but a primitive traffic mediator that looks like a search provider. It doesn't feature any value of its own and simply redirects all queries to another engine. Throughout this process, though, luckybeginning adware exploits the intercepted user hits in complex monetization schemes. To a certain extent, the victimized PC gets transformed into an online bot to be further leveraged for unethical affiliate marketing and traffic selling campaigns. It might as well serve ads and recommend unsafe software.
Even though it may appear to the targeted user that this bug came out of the blue, the contamination is in fact triggered by certain events, such as a freeware setup or some other drive-by related occurrence. The technique of bundling with third party apps is by far the prevalent one. There are open source digital products whose installation hosts the payload for luckybeginning virus. The problem is, information about the complementary item is made covert on purpose, which is why people usually don't notice it. All in all, since this app shouldn't be on your PC, use this article's removal section to get rid of it.
Luckybeginning removal with automatic cleanup tool
An optimal workflow for eliminating the luckybeginning.com adware is to leverage a security application which will identify all potentially malicious software on your computer and handle it the right way. This approach ensures thoroughness of the removal and system remediation, and allows avoiding unintended damage that might occur as a result of manual malware deletion.
1. Download and install Luckybeginning removal software. Launch it and click the Start New Scan button. Wait for the application to check your computer for threats
2. When the app is done scanning your system, it will come up with an extensive list of detected objects. Click the Fix Threats option to have the utility completely remove this adware and affiliated infections found on your PC.
Uninstall troublemaking software through Control Panel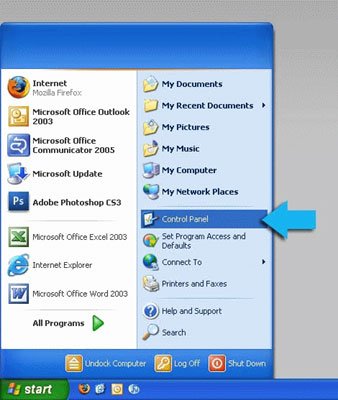 – Go to Start menu and select Control Panel on the list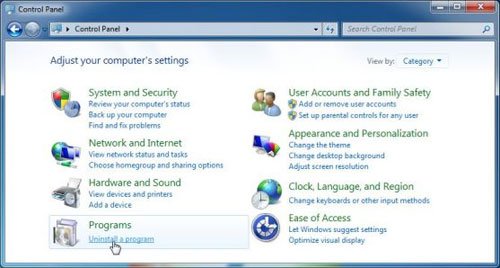 – Click on the Uninstall a program (Add or Remove Programs) button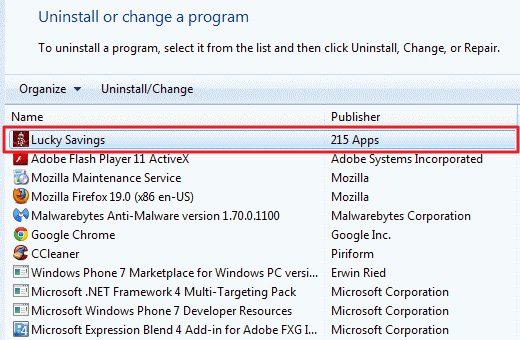 – Take a good look at the software list displayed. Search for Luckybeginning there – note that the spelling or wording may be somewhat different. When found, the culprit should be uninstalled

– Be advised Luckybeginning should but may not necessarily be listed anywhere on Control Panel therefore it may be problematic to figure out which particular program is associated with the virus in your case. If you are unsure, stick to the automatic cleanup advice or try the browser reset option described below.
Get rid of luckybeginning.com adware by resetting the affected browser
FYI: This procedure will lead to the loss of custom browser settings, including bookmarks, cookies, passwords saved, and all browsing history. Also, some components of the virus may be beyond the browsers proper. Please keep this in mind when making a decision to proceed.
Reset Internet Explorer to its defaults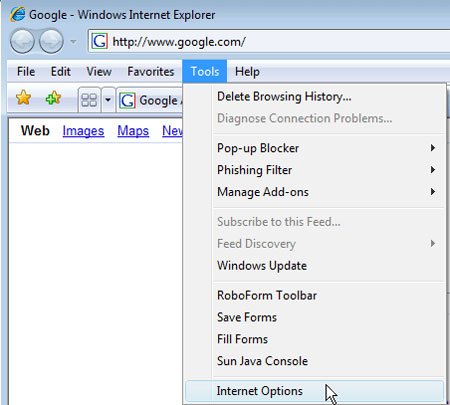 – Go to Tools –> Internet Options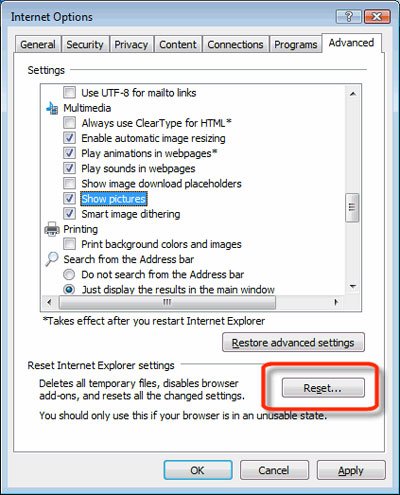 – Select the Advanced tab as shown below and click the Reset button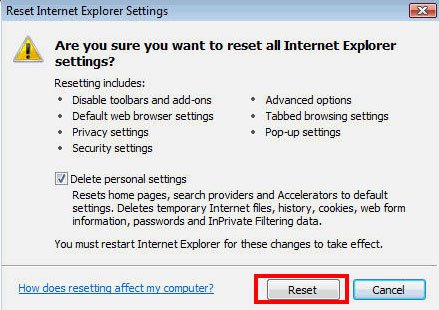 – Read the warning about the effects of resetting IE. If you are sure, proceed by checking the Delete personal settings option and clicking Reset

Reset Mozilla Firefox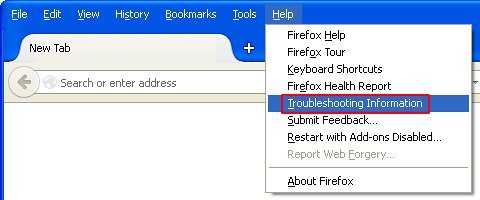 – Go to Help –> Troubleshooting Information


– Firefox will come up with the Troubleshooting Information screen. Click the Reset Firefox button to complete the process

Reset Google Chrome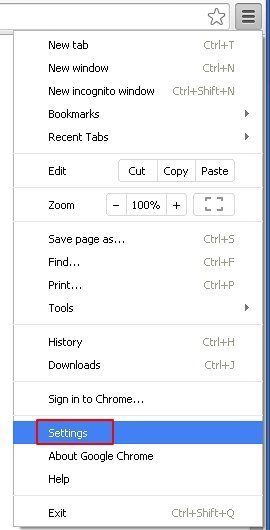 – Go to the Chrome Menu icon and pick Settings on the list

– Click on the Show advanced settings button


– Click on the button reading Reset browser settings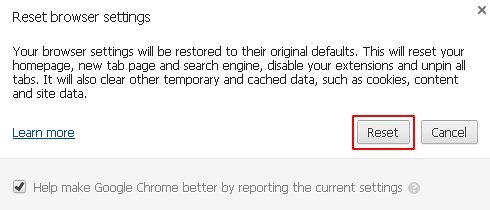 – On the notification box that pops up, review the consequences of Chrome reset and click Reset if it's ok with you

Double-checking never hurts
To make sure the luckybeginning.com adware has been removed, consider running an additional security scan as a completion of the cleanup procedure.