Luckysearches.com uninstall in Chrome, Firefox and Internet Explorer
The article encompasses tips and tricks to handle the search hijacker redirecting browsers to luckysearches.com, so use the guide to remove it with ease.
Luckysearches is an "old stager" among adware tools leveraged by light-fingered people in order to gain profit. Computer programs like this one are a goldmine for whoever ventures to create and distribute them, all because they enable their makers to illegally get hold of large amounts of Internet traffic and use it to their own benefit. This particular campaign has a full listing of adware deployment attributes, including questionable installation stratagems, the underlying cross-browser add-on that acts intrusively, and the landing page luckysearches.com which dispatches the obtained user hits. Each one of these components has got hues of maliciousness in it, therefore antiviruses detect the app as a PUP, that is, potentially unwanted program – predictably enough
So, what's dubious about the setup of this sample? Users are generally accustomed to a workflow where they make an informed decision to install some product, find their pick on its official page or a reputable download portal, and finally install it. This irreproachable algo simply won't work if you are dealing with adware, because these unsafe utilities tend to dodge one's authorization by lurking under other programs' setups. It has been found that the following apps can promote Luckysearches in this fashion: Simeranya, a free tool that looks for music or videos of interest and allows downloading that content; Unlocker 1.9.2, a solution that lets you access and delete locked files; and YourFile Downloader, whose name is self-explanatory. These are only a few examples and there are definitely more, but the overall portrait of the adware accomplice is clear – it's freeware the installation of which implies the presence of a drive-by.
The Luckysearches extension, which springs up on the add-ons list in IE, Firefox and Chrome out of the blue, automatically and immediately changes your browsing defaults. Had Google or Yahoo been your homepage prior to the attack? Well, after the fact it's going to be luckysearches.com instead. In other words, what the adware does is it replaces the custom settings with the above-mentioned address and hence makes sure the wrong page is visited all the time. The traffic stolen this way can undergo further exploitation, such as providing sales leads for interested parties. Given all the negative facets of Luckysearches as a nefarious browser component, its removal certainly shouldn't be delayed.
Luckysearches removal with automatic cleanup tool
An optimal workflow for eliminating the Luckysearches adware is to leverage a security application which will identify all potentially malicious software on your computer and handle it the right way. This approach ensures thoroughness of the removal and system remediation, and allows avoiding unintended damage that might occur as a result of manual malware deletion.
1. Download and install Luckysearches removal software. Launch it and click the Start New Scan button. Wait for the application to check your computer for threats
2. When the app is done scanning your system, it will come up with an extensive list of detected objects. Click the Fix Threats option to have the utility completely remove this adware and affiliated infections found on your PC.
Uninstall troublemaking software through Control Panel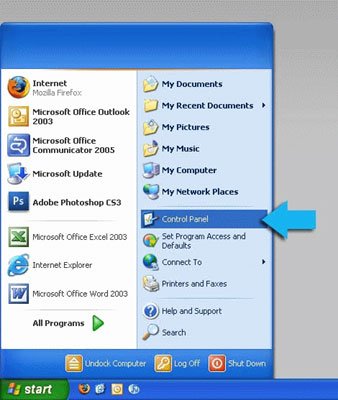 – Go to Start menu and select Control Panel on the list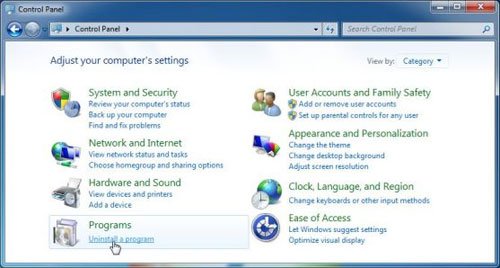 – Click on the Uninstall a program (Add or Remove Programs) button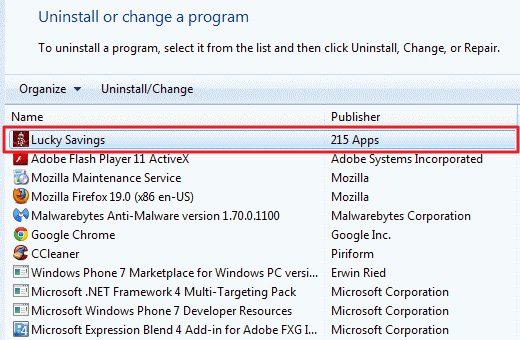 – Take a good look at the software list displayed. Search for Luckysearches there – note that the spelling or wording may be somewhat different. When found, the culprit should be uninstalled

– Be advised Luckysearches should but may not necessarily be listed anywhere on Control Panel therefore it may be problematic to figure out which particular program is associated with the virus in your case. If you are unsure, stick to the automatic cleanup advice or try the browser reset option described below.
Get rid of Luckysearches.com adware by resetting the affected browser
FYI: This procedure will lead to the loss of custom browser settings, including bookmarks, cookies, passwords saved, and all browsing history. Also, some components of the virus may be beyond the browsers proper. Please keep this in mind when making a decision to proceed.
Reset Internet Explorer to its defaults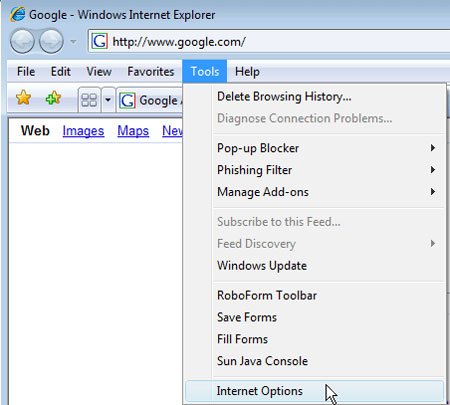 – Go to Tools –> Internet Options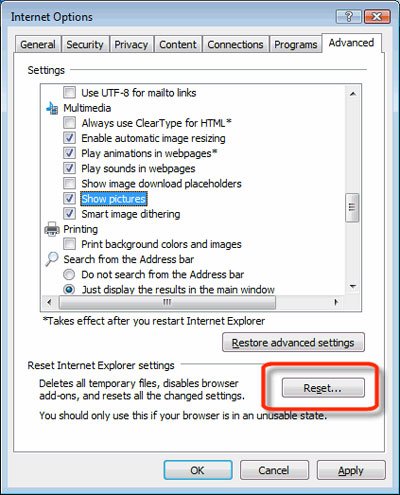 – Select the Advanced tab as shown below and click the Reset button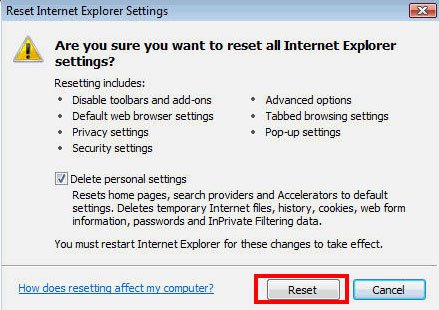 – Read the warning about the effects of resetting IE. If you are sure, proceed by checking the Delete personal settings option and clicking Reset

Reset Mozilla Firefox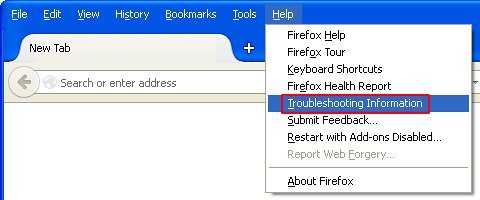 – Go to Help –> Troubleshooting Information


– Firefox will come up with the Troubleshooting Information screen. Click the Reset Firefox button to complete the process

Reset Google Chrome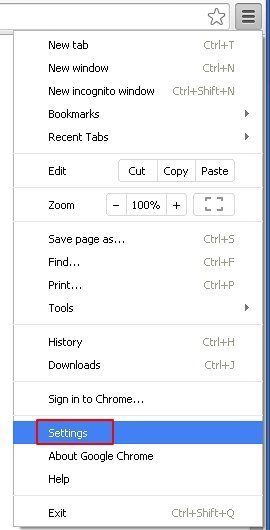 – Go to the Chrome Menu icon and pick Settings on the list

– Click on the Show advanced settings button


– Click on the button reading Reset browser settings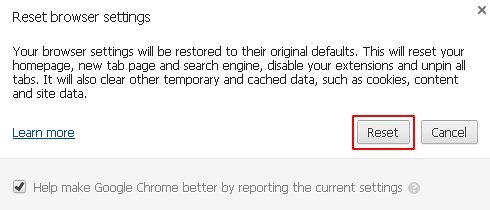 – On the notification box that pops up, review the consequences of Chrome reset and click Reset if it's ok with you

Double-checking never hurts
To make sure the Luckysearches.com adware has been removed, consider running an additional security scan as a completion of the cleanup procedure.