Remove Omiga Plus (Isearch.omiga-plus.com) virus in Chrome, Firefox and IE
The side effects of the Omiga-Plus app running on a PC and clear instructions to remove this adware are all highlighted in every detail within this guide.
Handy features delivered by freeware are often times accompanied by complementary things that users don't really opt into. The Omiga Plus app demonstrates this in action. It is a free desktop enhancement tool enabling the creation of grids that encapsulate different files, folders and other content. So it actually brings about quite a bit of organizing convenience. That's only the good part of what it does though.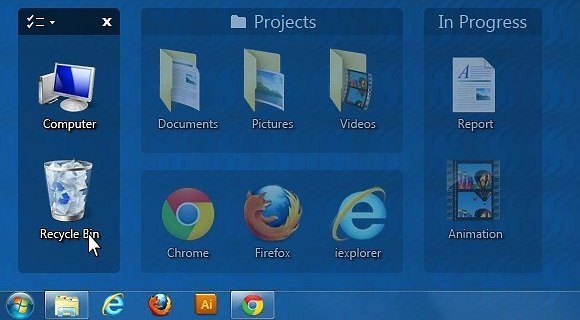 The grim side of this little utility has to do with the web browser extension it adds. Sounds ok because many applications do so but for the fact that Omiga Plus BHO (browser helper object) completely defies things like user approval for making changes to how Internet Explorer, Firefox and Chrome operate. By impudently granting itself permissions way beyond its competence, this add-on has got no problem modifying the homepage and search settings even though you never authorized it to. Resulting from this, the web page at isearch.omiga-plus.com begins recurrently popping up on the infected computer.
Naturally, this significantly aggravates web surfing and controls the outbound traffic on the PC to a large extent. What's the above-mentioned landing page all about? It's a Google-style search engine, but its design and essence have a few very tangible differences. First of all, the ads – those are all over the place. You get links – obviously sponsored ones – to third-party services as well as a suspicious-looking banner right below the search box. There's also an animated advertisement right there at the top, linking to gambling and casino stuff most of the time. It gets worse once a search query is put in because the returned results contain just about as many sponsored links as the relevant links.
Of course it's a cold comfort knowing that your computer is being exploited by someone seeking profit, which means Omiga Plus adware must be exterminated. Be advised that uninstalling the main program does not mean the bad extension will vanish, so be sure to read and follow the tips below to get the normal web browsing routine restored.
Omiga Plus removal with automatic cleanup tool
An optimal workflow for eliminating the Omiga Plus virus is to leverage a security application which will identify all potentially malicious software on your computer and handle it the right way. This approach ensures thoroughness of the removal and system remediation, and allows avoiding unintended damage that might occur as a result of manual malware deletion.
1. Download and install Omiga Plus removal software. Launch it and click the Start New Scan button. Wait for the application to check your computer for threats
2. When the app is done scanning your system, it will come up with an extensive list of detected objects. Click the Fix Threats option to have the utility completely remove isearch.omiga-plus.com hijacker and affiliated infections found on your PC.
Uninstall troublemaking software through Control Panel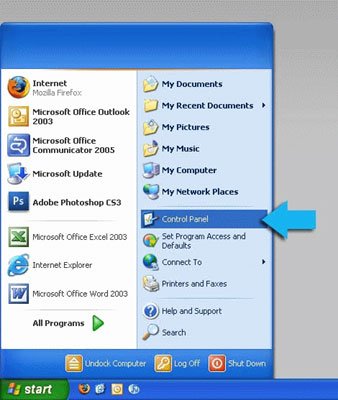 – Go to Start menu and select Control Panel on the list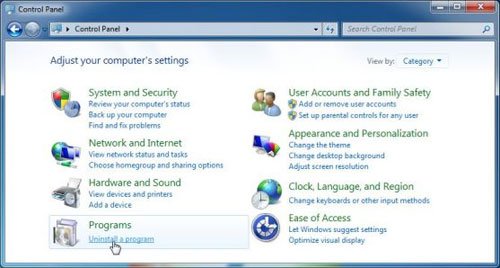 – Click on the Uninstall a program (Add or Remove Programs) button

– Find Omiga Plus on the software list and uninstall it

– Unfortunately, this Control Panel transaction may not address the browser hijack problem proper. If so, stick to the automatic cleanup advice or try the browser reset option described below.
Remove Omiga Plus adware by resetting the affected browser
FYI: This procedure will lead to the loss of custom browser settings, including bookmarks, cookies, passwords saved, and all browsing history. Also, some components of the virus may be beyond the browsers proper. Please keep this in mind when making a decision to proceed.
Reset Internet Explorer to its defaults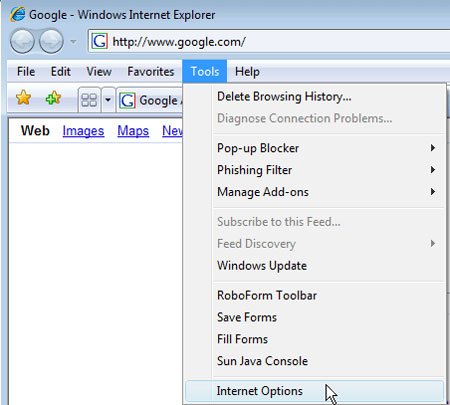 – Go to Tools –> Internet Options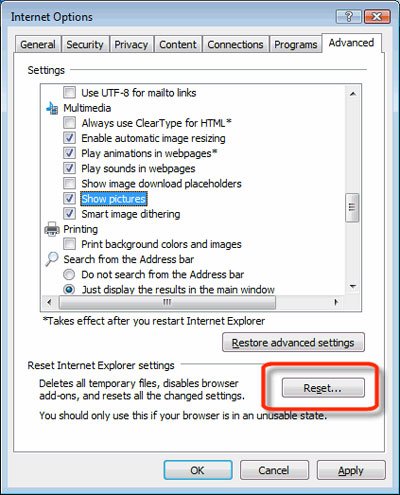 – Select the Advanced tab as shown below and click the Reset button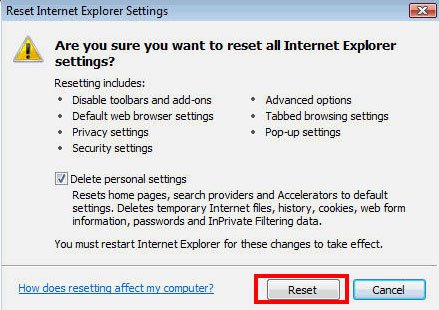 – Read the warning about the effects of resetting IE. If you are sure, proceed by checking the Delete personal settings option and clicking Reset

Reset Mozilla Firefox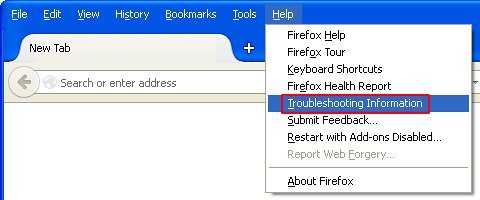 – Go to Help –> Troubleshooting Information


– Firefox will come up with the Troubleshooting Information screen. Click the Reset Firefox button to complete the process

Reset Google Chrome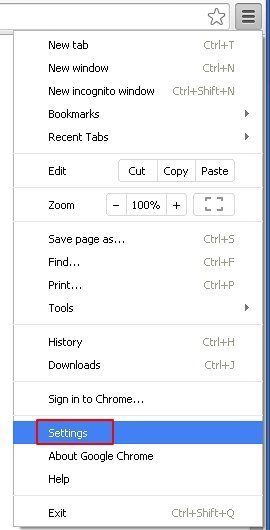 – Go to the Chrome Menu icon and pick Settings on the list

– Click on the Show advanced settings button


– Click on the button reading Reset browser settings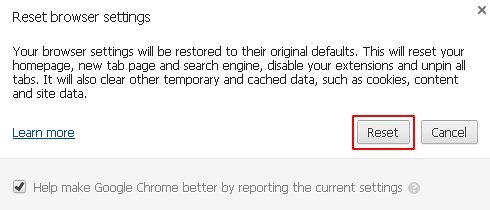 – On the notification box that pops up, review the consequences of Chrome reset and click Reset if it's ok with you

Double-checking never hurts
To make sure Omiga Plus malware has been removed, consider running an additional security scan as a completion of the cleanup proced