Remove Only Search virus: Only-Search.com removal in Chrome, Firefox and IE
Get an all-embracing description of the Only-Search.com homepage hijacking malware as per security analysis thereof and learn how to remove this infection.
The provision of online search features along with accompanying value added services is a win-win activity with a huge profitability potential. Everyone has heard success stories about the once unknown Internet search startups turning into powerful empires over time, and there are probably still vacant niches in there. The main challenge that the enthusiasts confront, though, is gaining the user base, which is a really tough objective these days. Sadly enough, some people or companies venture solve this problem in a malicious way, like the ones in charge of the service called Only Search.
Attracting new visitors to the respective landing page, only-search.com, is being deployed by a potentially unwanted application (PUA) that gets incorporated into computers through stealthy means. A whole network of third-party programs is involved in covertly distributing the Only Search adware on a large scale. These are free apps, predominantly system players, different kinds of PDF processing utilities, video converters, driver packages or counterfeit software updates. The presence of the foreign payload in the installation structure of the above is kept secret or, in a best case scenario, is mentioned as some inconspicuous notice which no one really pays attention to. To sum it up regarding the propagation tactic, the bad code usually finds itself inside a PC without the user's being informed and asked for consent.
Above is a snapshot of only-search.com. This URL value replaces the user preferences for Chrome, Internet Explorer and Firefox, namely the homepage, new tab and search. Extrapolating this to the actual events that follow, when you open your browser, pop a new tab or look something up via the search box in the upper panel – you end up on the above-mentioned site no matter what your actual custom settings were. That's the way the fraudsters are getting their user audience. Rather than implementing elaborate strategies for attracting people, they simply hijack web browsers and redirect them. Not nice of them, to say the least.
It's kind of surprising to see only-search.com providing some cool page design features, where the user can choose the background, add favorite sites, select widgets, embed RSS feeds from the chosen websites, move objects on the page and resize links. With that in place, this service is still definitely corrupt because, again, users are forced to go there instead of opting into this.
Ultimately, those who got affected by Only Search start seeking removal options. At that point they encounter difficulties because the run-of-the-mill methods (uninstalling the browser extension or typing the preferred values for modified settings) don't work. To fix the broken Internet surfing, it's recommended to apply a combination of several security measures.
Only Search removal with automatic cleanup tool
An optimal workflow for eliminating the Only Search virus is to leverage a security application which will identify all potentially malicious software on your computer and handle it the right way. This approach ensures thoroughness of the removal and system remediation, and allows avoiding unintended damage that might occur as a result of manual malware deletion.
1. Download and install Only Search removal software. Launch it and click the Start New Scan button. Wait for the application to check your computer for threats
2. When the app is done scanning your system, it will come up with an extensive list of detected objects. Click the Fix Threats option to have the utility completely remove this adware and affiliated infections found on your PC.
Uninstall troublemaking software through Control Panel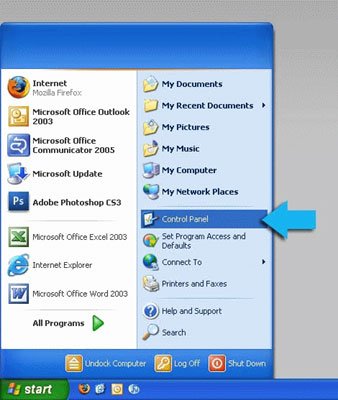 – Go to Start menu and select Control Panel on the list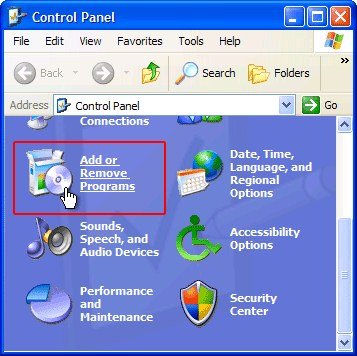 – Click on the Add or Remove Programs (Uninstall a program) button

– Take a good look at the software list displayed. Search for Only Search proper, Only or Delta Toolbar. When found, the probable culprit should be uninstalled

– Be advised Only Search as such may not be listed anywhere on Control Panel therefore it may be problematic to figure out which particular program is associated with the virus in your case. If you are unsure, stick to the automatic cleanup advice or try the browser reset option described below.
Remove Only-Search.com by resetting the affected browser
FYI: This procedure will lead to the loss of custom browser settings, including bookmarks, cookies, passwords saved, and all browsing history. Also, some components of the virus may be beyond the browsers proper. Please keep this in mind when making a decision to proceed.
Reset Internet Explorer to its defaults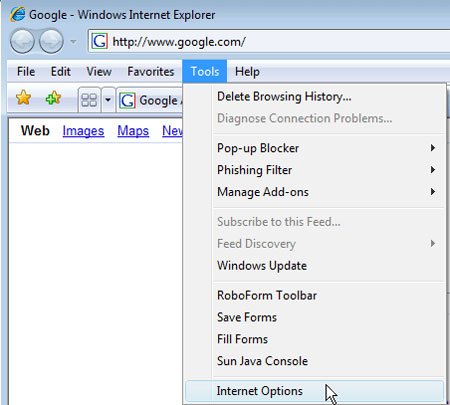 – Go to Tools –> Internet Options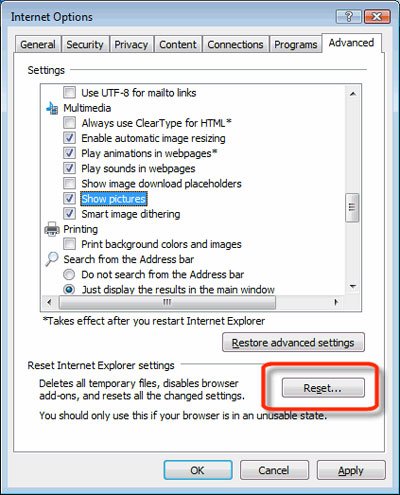 – Select the Advanced tab as shown below and click the Reset button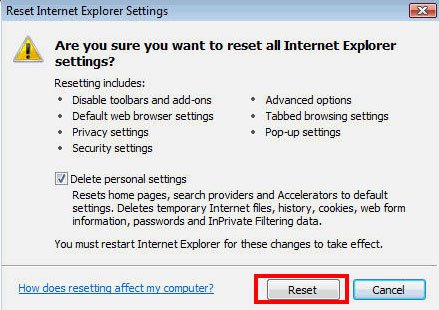 – Read the warning about the effects of resetting IE. If you are sure, proceed by checking the Delete personal settings option and clicking Reset

Reset Mozilla Firefox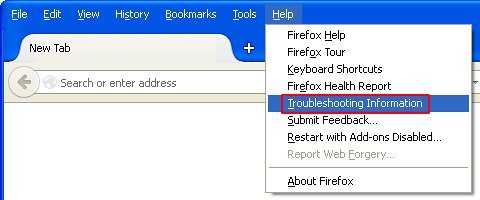 – Go to Help –> Troubleshooting Information


– Firefox will come up with the Troubleshooting Information screen. Click the Reset Firefox button to complete the process

Reset Google Chrome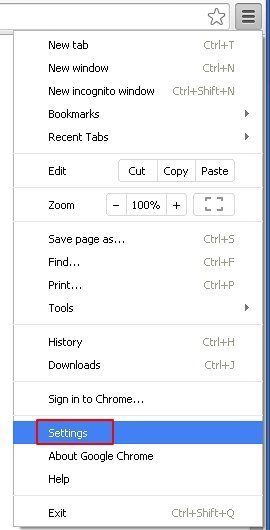 – Go to the Chrome Menu icon and pick Settings on the list

– Click on the Show advanced settings button


– Click on the button reading Reset browser settings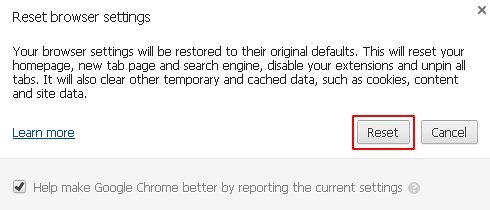 – On the notification box that pops up, review the consequences of Chrome reset and click Reset if it's ok with you

Double-checking never hurts
To make sure the Only Search adware has been removed, consider running an additional security scan as a completion of the cleanup procedure