Remove Rocket Search (rocket-find.com) virus in Chrome, Firefox and Explorer
Rocket Search, a piece of adware directing victim's traffic to rocket-find.com, is analyzed here in terms of activity patterns and effective removal.
Covert tracking of one's web activity as well as replacing custom browser settings for Internet Explorer, Chrome and Firefox – these are the fundamentals of the Rocket Search hijacker. This is a fairly run-of-the-mill sample of adware, the main distinguishing feature being its large-scale propagation globally.
The basic tactic leveraged for distributing the Rocket Search payload has to do with freeware installs, where the attendant program is an opt-out that not everyone notices. So, while looking for some software a user may stumble upon a good match that looks okay and doesn't cost a penny; but the setup that gets activated might imply the hidden promotion of an additional object, which is a fact hardly ever mentioned clearly. The next thing you know is uninvited adware messing things up on the computer.
Rocket Search creates an add-on straight away upon the intrusion. This is a cross-browser entity, so basically all popular web browsers get affected if they're on the machine. In contrast to the habitual extensions out there, though, this one tends to make changes to a number of parameters without the user being asked. For instance, it goes ahead and automatically modifies the value for the homepage that had been set by the user as the preferred site to open at the beginning of each browsing session. Likewise, the highest priority search engine is altered as well. Both of these settings are now pointing to http://rocket-find.com – an information lookup system resembling the reputable services as we know them. The adware may also change the shortcut settings for Windows applications, making the launch routine end you up on the above-mentioned page as well.
It's kind of a surprise that rocket-find.com doesn't have a big old banner or similar sponsored item on it, which is usually the case with sites of this sort. However, the advertising load is well maintained there as the options in the top menu (Images, Video, Shopping, etc.) link to third-party services, and every results page also contains about a dozen ads. Removal of the Rocket Search virus means no longer donating the criminals with your traffic, which is monetizable. Also, your Internet browsing details will discontinue undergoing a constant disclosure to those interested.
Rocket Search removal with automatic cleanup tool
An optimal workflow for eliminating the rocket-find.com virus is to leverage a security application which will identify all potentially malicious software on your computer and handle it the right way. This approach ensures thoroughness of the removal and system remediation, and allows avoiding unintended damage that might occur as a result of manual malware deletion.
1. Download and install Rocket Search removal software. Launch it and click the Start New Scan button. Wait for the application to check your computer for threats
2. When the app is done scanning your system, it will come up with an extensive list of detected objects. Click the Fix Threats option to have the utility completely remove the virus under consideration along with affiliated infections found on your PC.
Uninstall troublemaking software through Control Panel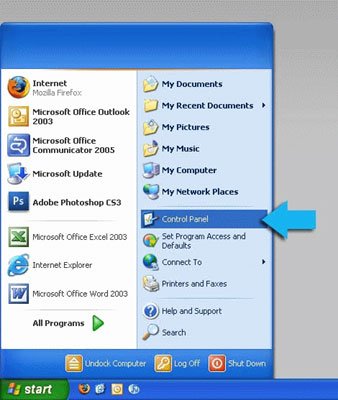 – Go to Start menu and select Control Panel on the list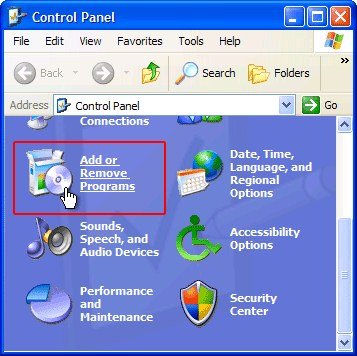 – Click on the Add or Remove Programs (Uninstall a program) button

– Take a good look at the software list displayed. Search for Rocket Search proper or WSE Rocket. When found, the culprit should be uninstalled

Remove rocket-find.com virus by resetting the affected browser
FYI: This procedure will lead to the loss of custom browser settings, including bookmarks, cookies, passwords saved, and all browsing history. Also, some components of the virus may be beyond the browsers proper. Please keep this in mind when making a decision to proceed.
Reset Internet Explorer to its defaults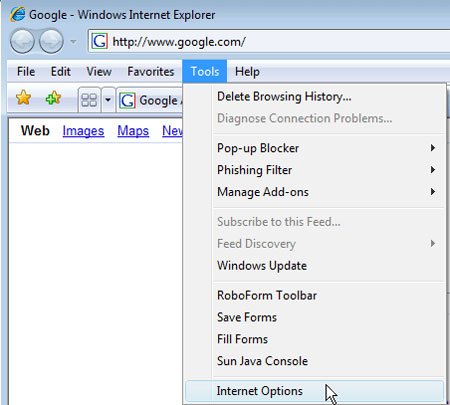 – Go to Tools –> Internet Options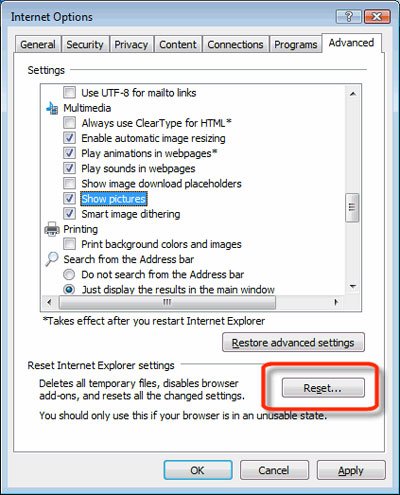 – Select the Advanced tab as shown below and click the Reset button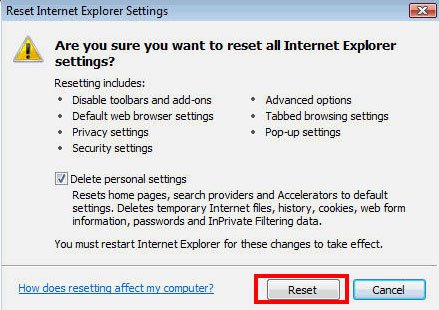 – Read the warning about the effects of resetting IE. If you are sure, proceed by checking the Delete personal settings option and clicking Reset

Reset Mozilla Firefox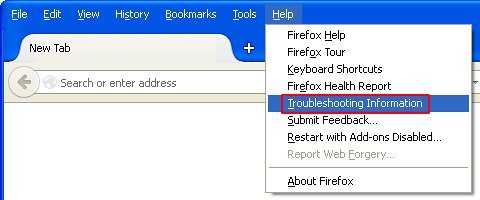 – Go to Help –> Troubleshooting Information


– Firefox will come up with the Troubleshooting Information screen. Click the Reset Firefox button to complete the process

Reset Google Chrome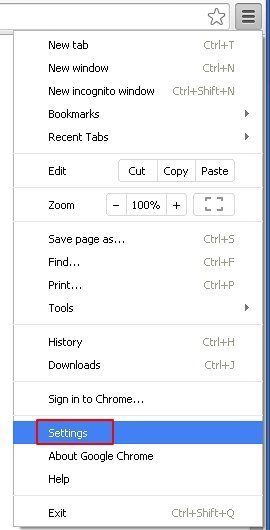 – Go to the Chrome Menu icon and pick Settings on the list

– Click on the Show advanced settings button


– Click on the button reading Reset browser settings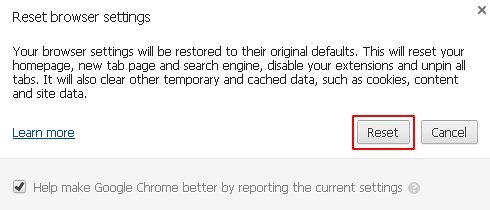 – On the notification box that pops up, review the consequences of Chrome reset and click Reset if it's ok with you

Double-checking never hurts
To make sure the Rocket Search (rocket-find.com) hijacker has been removed, consider running an additional security scan as a completion of the cleanup procedure