Remove Smartbar virus: Linkury Smartbar removal in Chrome, Firefox and IE
The malicious Smartbar add-on, which deploys jarring browser redirect and ad delivery schemes, will vanish from a PC once the steps below are followed.
Even a prompt glance at openly available data on the Smartbar applet explicates the general idea that the denomination is associated with something obviously unwelcome. In fact, there have been quite a number of adware variants that go by this name, including ones that constitute the adverse SafeFinder and ShowPass hoaxes. The version that's currently live and most active is the Linkury Smartbar infection. This sample has been around for a while therefore it's being flagged as a potentially unwanted program by a lot of antimalware tools across the board. Notwithstanding this overall AV detection tendency, the crooked browser extension under analysis remains at the peak of its proliferation as of now, so the adware characteristics enclosed in this entry as well as the cleanup advice are highly relevant. Essentially, what this digital bug does is it takes over the prerogative of customizing the preferences for popular web browsers on a computer.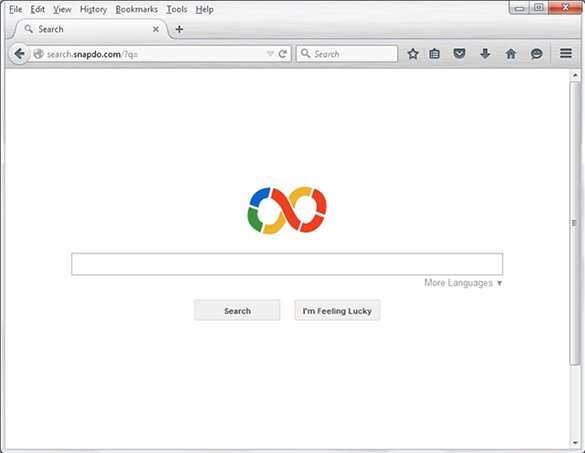 Smartbar features a cross-browser capability, which means that Firefox, Chrome and Internet Explorer are equally subject to its effects. There are several URLs that accompany this hijack, namely browse-search.com and feed.helperbar.com. Whereas the former denotes a website that's designed to provide a search function, the latter is more intricate because you cannot really visit it and stay on the page. Feed.helperbar.com links this entire campaign with another adware routine related to the Snapdo (Snap.do) fraud. This proves that infections of this sort are often interconnected, with the same people in charge. The way this virus works is it adds an extension to each browser found on the compromised machine. This pseudo helper object instantly substitutes custom values of the homepage, preferred search engine and new tab with one of the above-mentioned addresses – feed.helperbar.com is more frequent, though.
It's not hard to predict the outcome of such an interference: the contaminated web browsers will keep opening wrong sites whenever launched and every time a new tab is activated or a web search query is being done via the address bar. The virus is known to also display advertisements above search results and inside the regular sites that are visited. Even though Smartbar is tailored to look just like a commonplace web service enhancement instrument, its removal isn't nearly as simple. The usual uninstall actions with the add-ons list and Control Panel are not enough to solve the problem, so some extra tips will not fail to come in handy.
Smartbar removal with automatic cleanup tool
An optimal workflow for eliminating the Smartbar adware is to leverage a security application which will identify all potentially malicious software on your computer and handle it the right way. This approach ensures thoroughness of the removal and system remediation, and allows avoiding unintended damage that might occur as a result of manual malware deletion.
1. Download and install Smartbar removal software. Launch it and click the Start New Scan button. Wait for the application to check your computer for threats
[button size="large" type="success" value="Download Smartbar virus remover" href="http://scarybear.paretologic.revenuewire.net/pcha/download/?smartbar"]
2. When the app is done scanning your system, it will come up with an extensive list of detected objects. Click the Fix Threats option to have the utility completely remove this adware and affiliated infections found on your PC.
Uninstall troublemaking software through Control Panel
– Go to Start menu and select Control Panel on the list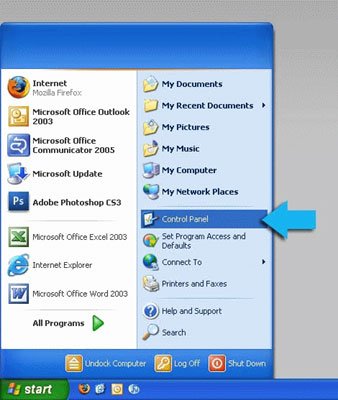 – Click on the Uninstall a program (Add or Remove Programs) button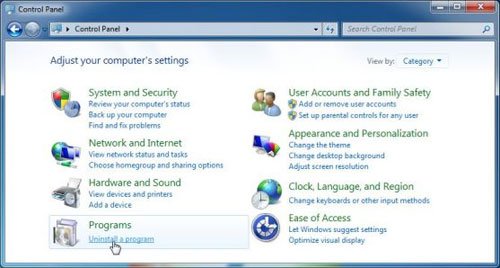 – Take a good look at the software list displayed. Search for Linkury Smartbar there – note that the spelling or wording may be somewhat different. When found, the culprit should be uninstalled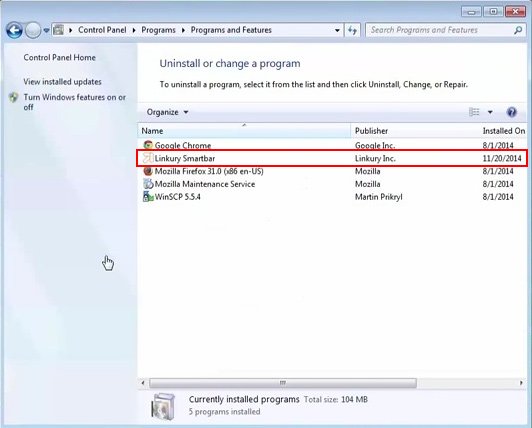 – Be advised Smartbar should but may not necessarily be listed anywhere on Control Panel therefore it may be problematic to figure out which particular program is associated with the virus in your case. If you are unsure, stick to the automatic cleanup advice or try the browser reset option described below.
 
Get rid of Smartbar adware by resetting the affected browser
FYI: This procedure will lead to the loss of custom browser settings, including bookmarks, cookies, passwords saved, and all browsing history. Also, some components of the virus may be beyond the browsers proper. Please keep this in mind when making a decision to proceed.
Reset Internet Explorer to its defaults
– Go to Tools –> Internet Options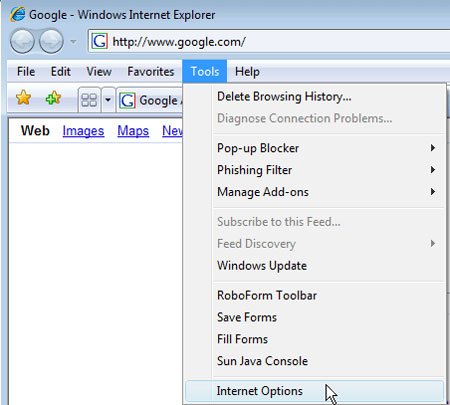 – Select the Advanced tab as shown below and click the Reset button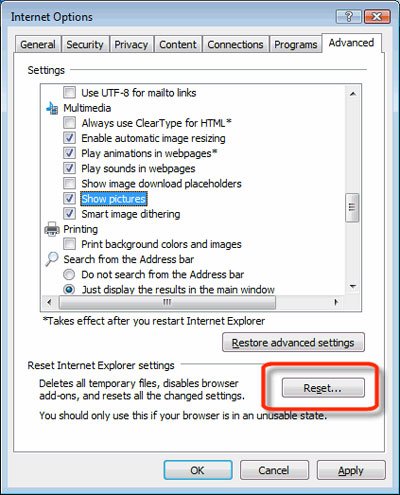 – Read the warning about the effects of resetting IE. If you are sure, proceed by checking the Delete personal settings option and clicking Reset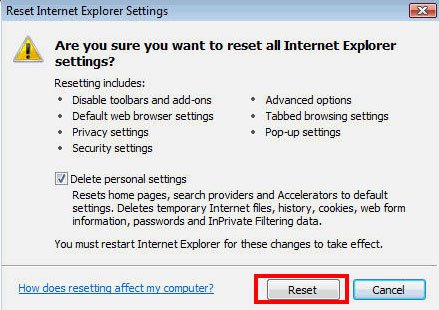 Reset Mozilla Firefox
– Go to Help –> Troubleshooting Information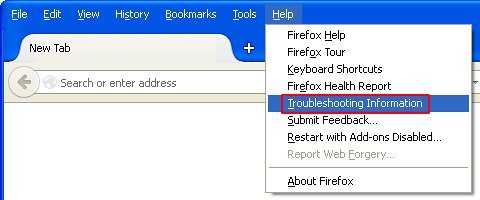 – Firefox will come up with the Troubleshooting Information screen. Click the Reset Firefox button to complete the process


Reset Google Chrome
– Go to the Chrome Menu icon and pick Settings on the list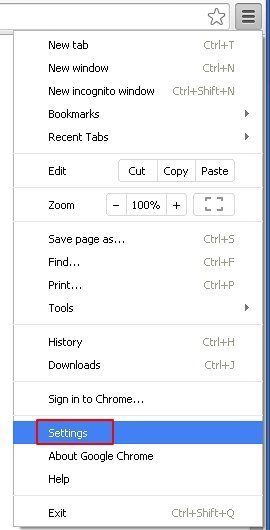 – Click on the Show advanced settings button

– Click on the button reading Reset browser settings


– On the notification box that pops up, review the consequences of Chrome reset and click Reset if it's ok with you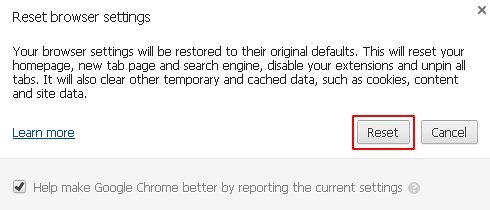 Double-checking never hurts
To make sure the Smartbar adware has been removed, consider running an additional security scan as a completion of the cleanup procedure.
[button size="large" type="success" value="Download and install Smartbar removal software" href="http://scarybear.paretologic.revenuewire.net/pcha/download/?smartbar"]