Remove Tremendous Sale: Tremendous Coupon removal in Chrome, Firefox and IE
Read and make use of the instructions to remove Ads by Tremendous Sale infection from the computer and the web browser that got affected by this adware.
Tremendous Sale is a web service enhancement (WSE) that complicates one's web browsing rather than add improvements to it. Quite a few antivirus suites across the board are detecting this applet as a potentially unwanted program or adware – obviously, because of some characteristics that generically indicate potential malignancy. The adverse features of Tremendous Sale can be split into ones associated with its spreading mode and those which have to do with the way it lay hands on browsing-related privileges.
This application is way off the norm when it comes to distribution. There is no website where you can read up some details about it and download the stub installer whatsoever, which is odd because this state of things contradicts the conventional software promotion practices. Instead, Tremendous Sale is a frequently encountered sub-component of other products' installations, so the scheme is reminiscent of parasitic activity of some sort. This is much like a hide-and-seek game, where the payload is deliberately veiled behind the wizards for third-party tools setup. Unless the default and custom installation options for affiliated freeware are perused, chances are the virus will own the user.
Tremendous Sale is all about ads. When it is installed on a PC, an unthinkable amount of ecommerce information is going to fill up both blank space on visited web pages and the original text as well as graphics. Those are online deals, comparison shopping stuff, freebies and discounts. It's usually mentioned on these objects where they come from, namely the app displaying them. They contain a signature reading "Ads by Tremendous Sale", "Brought by Tremendous Sale", "Powered by Tremendous Sale" or "Tremendous Sale Ads". What's particularly annoying is that the adware processes textual content provided on websites and makes some words and word combinations clickable – that's what is called in-text links. To top it off, when you click anywhere on a perfectly healthy page during your browsing, a new tab might be triggered automatically and you get redirected to it. Interstitial ads are particularly noxious.
As soon as these symptoms begin to emerge when Chrome, Firefox or Internet Explorer is being used, it's about time to get the computer checked for adware. Some manual cleaning techniques provided below should come in handy, but unfortunately these types of malware may prevent this methodology from being efficient in the long run. If that's the case, the automatic AV tool will help circumvent this interference of Tremendous Sale infection.
Tremendous Sale removal with automatic cleanup tool
An optimal workflow for eliminating the Tremendous Sale adware is to leverage a security application which will identify all potentially malicious software on your computer and handle it the right way. This approach ensures thoroughness of the removal and system remediation, and allows avoiding unintended damage that might occur as a result of manual malware deletion.
1. Download and install Tremendous Sale Ads removal software. Launch it and click the Start New Scan button. Wait for the application to check your computer for threats
2. When the app is done scanning your system, it will come up with an extensive list of detected objects. Click the Fix Threats option to have the utility completely remove this adware and affiliated infections found on your PC.
Uninstall troublemaking software through Control Panel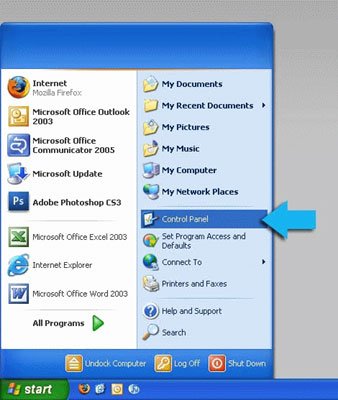 – Go to Start menu and select Control Panel on the list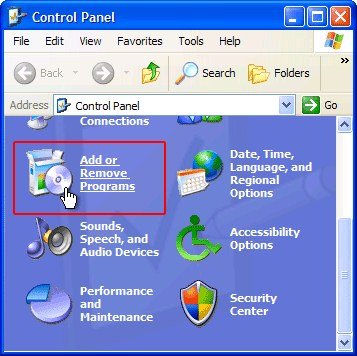 – Click on the Add or Remove Programs (Uninstall a program) button

– Take a good look at the software list displayed. Search for Tremendous Sale or other questionable item that looks like it is ecommerce-related. When found, the culprit should be uninstalled

– Be advised Tremendous Sale should but may not necessarily be listed anywhere on Control Panel therefore it may be problematic to figure out which particular program is associated with the virus in your case. If you are unsure, stick to the automatic cleanup advice or try the browser reset option described below.
Get rid of Tremendous Sale Ads by resetting the affected browser
FYI: This procedure will lead to the loss of custom browser settings, including bookmarks, cookies, passwords saved, and all browsing history. Also, some components of the virus may be beyond the browsers proper. Please keep this in mind when making a decision to proceed.
Reset Internet Explorer to its defaults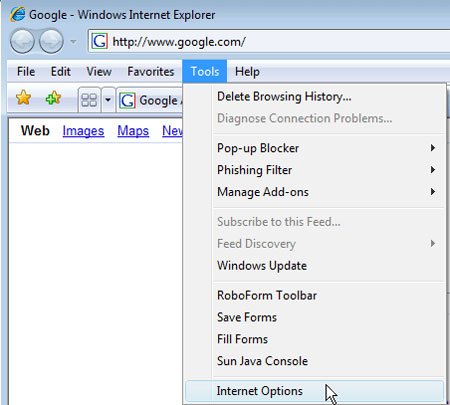 – Go to Tools –> Internet Options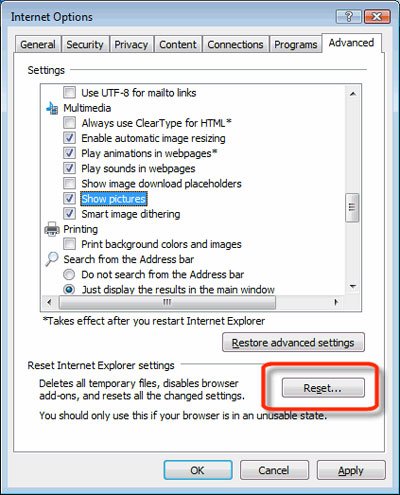 – Select the Advanced tab as shown below and click the Reset button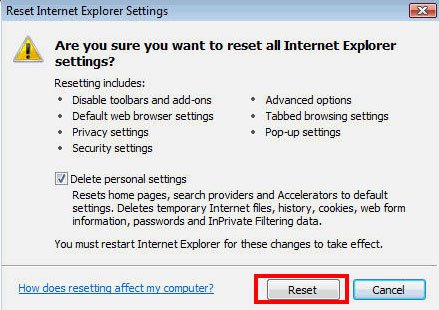 – Read the warning about the effects of resetting IE. If you are sure, proceed by checking the Delete personal settings option and clicking Reset

Reset Mozilla Firefox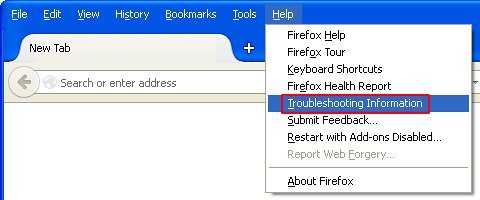 – Go to Help –> Troubleshooting Information


– Firefox will come up with the Troubleshooting Information screen. Click the Reset Firefox button to complete the process

Reset Google Chrome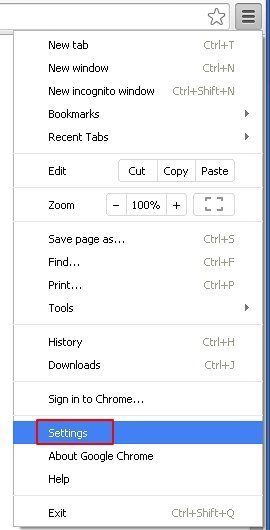 – Go to the Chrome Menu icon and pick Settings on the list

– Click on the Show advanced settings button


– Click on the button reading Reset browser settings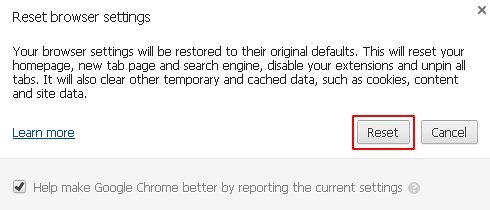 – On the notification box that pops up, review the consequences of Chrome reset and click Reset if it's ok with you

Double-checking never hurts
To make sure the Tremendous Sale adware has been removed, consider running an additional security scan as a completion of the cleanup procedure.