Trovi Search virus removal
Going to web pages of interest is an undeniable prerogative of every user, but apparently applications like Trovi are designed to contradict this by all means. The business of adware-powered Internet traffic provision to certain landing sites has been causing huge inconveniences to more and more people over the course of the last couple of years, and brining wealth to the authors of these bugs at the same time.
Sounds like inequity at its worst, doesn't it? This article, though, has been written to aid users in restoring the balance in regards to one individual browser virus, Trovi Search. This adware does not need user consent when installing on a computer, nor does it have to go through the authorization procedure while impertinently modifying browser defaults, so the victim can simply sit back and watch things getting messed up. Distributed as an undisclosed extra to freeware being downloaded without a second thought, the virus adds a browser helper object once inside. This is most commonly an add-on that grabs the authority no regular extension would.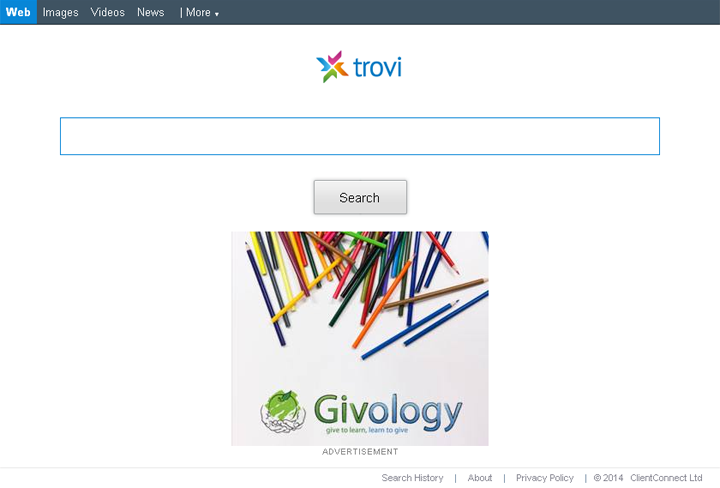 Consequently, the homepage for IE, Firefox and Chrome undergoes an alteration, starting to point to Trovi.com. An identical thing happens to the search engine that had once been picked as the priority one – this value simply transforms into Trovi Search. This online service does not have actual search power of its own, utilizing third-party providers instead. What it does display on its behalf, though, is the ads which are all over the pages as you look through them, staring with the start page and all the way to the subsequent ones listing links by a query. The presence of sponsored stuff on Trovi.com explains a whole lot in terms of the commercial implication behind this hijacker.
Trovi Search adware is unlikely to leave your computer alone after a trivial add-on uninstall procedure performed manually. It can be removed via a more thoroughgoing technique of superposing a few transactions in a certain sequence, so go ahead and get rid of this threat the right way.
Trovi Search removal with automatic cleanup tool
An optimal workflow for eliminating the Trovi.com virus is to leverage a security application which will identify all potentially malicious software on your computer and handle it the right way. This approach ensures thoroughness of the removal and system remediation, and allows avoiding unintended damage that might occur as a result of manual malware deletion.
1. Download and install Trovi Search removal software. Launch it and click the Start New Scan button. Wait for the application to check your computer for threats
2. When the app is done scanning your system, it will come up with an extensive list of detected objects. Click the Fix Threats option to have the utility completely remove Trovi Search and affiliated infections found on your PC.
Uninstall troublemaking software through Control Panel
– Go to Start menu and select Control Panel on the list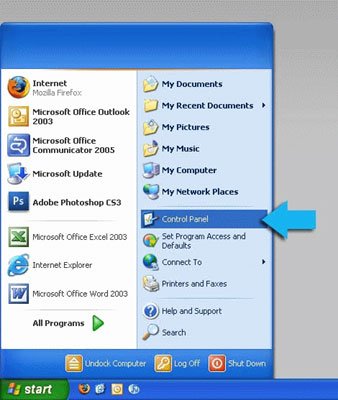 – Click on the Uninstall a program (Add or Remove Programs) button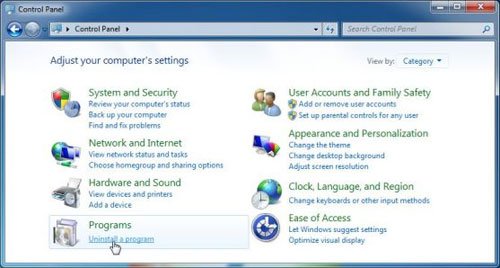 – Take a good look at the software list displayed. Search for an application installed recently and prior to Trovi Search issues. It's typically free Flash-related software, file format converters, media apps and the like. When found, the probable culprit should be uninstalled
– Unfortunately, it's not easy to figure out which program is associated with Trovi Search virus in your case. If you are unsure, stick to the automatic cleanup advice or try the browser reset option described below.
Remove Trovi Search virus by resetting the affected browser
FYI: This procedure will lead to the loss of custom browser settings, including bookmarks, cookies, passwords saved, and all browsing history. Please keep this in mind when making a decision to proceed.
Reset Internet Explorer to its defaults
– Go to Tools –> Internet Options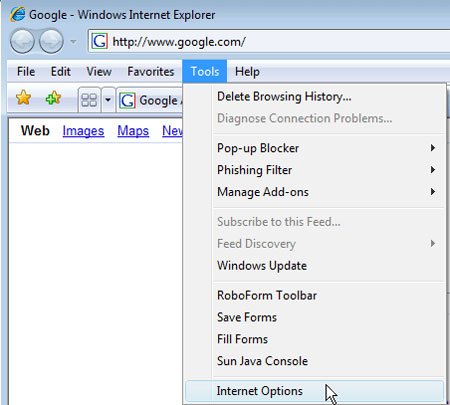 – Select the Advanced tab as shown below and click the Reset button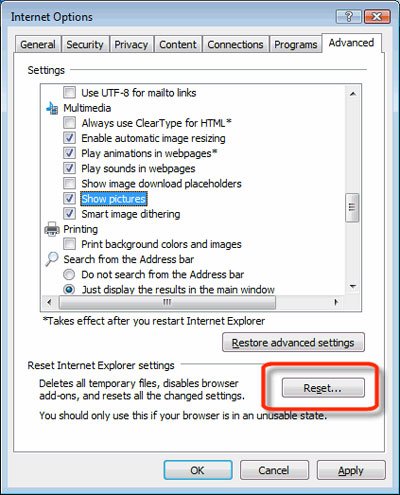 – Read the warning about the effects of resetting IE. If you are sure, proceed by checking the Delete personal settings option and clicking Reset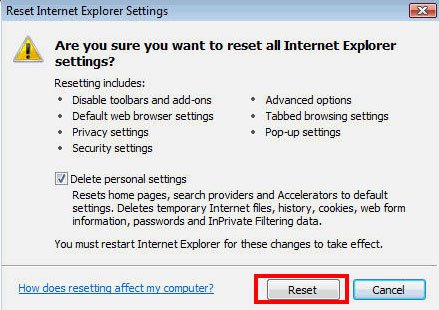 Reset Mozilla Firefox
– Go to Help – Troubleshooting Information
– Firefox will come up with the Troubleshooting Information screen. Click the Reset Firefox button to complete the process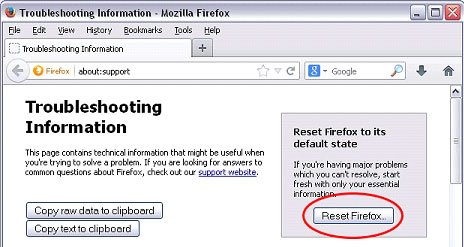 Reset Google Chrome
– Go to the Chrome Menu icon and pick Settings on the list
– Click on the Show advanced settings button
– Click on the button reading Reset browser settings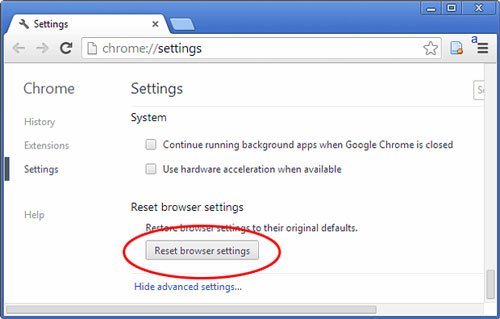 – On the notification box that pops up, review the consequences of Chrome reset and click Reset if it's ok with you
Double-checking never hurts
To make sure the trovi.com hijacker has been removed, consider running an additional security scan as a completion of the cleanup procedure