Remove Vosteran Search (WSE_Vosteran virus) from Chrome, Firefox, IE
Comprehensive analysis of the Vosteran Search browser hijack virus is provided in this guide, with clear removal instructions included as a separate section.
Adware applications, which focus on disrupting one's web browsing experience for clear-cut moneymaking aims, have populated the global digital environment to occupy one of the firmest niches in the cybercrime underground. The activity of these threats is fairly typical: they are coded to get hold of browser preferences while circumventing the user permission stage. The malicious Web Service Enhancement called Vosteran Search exemplifies this unfavorable tendency with 'remarkable' precision. Online advertisements being at the forefront of this adware's activities, it comes to partially control the outbound Internet traffic on a computer it infects.
Ultimately, victims get directed to the URL of vosteran.com every time they launch their browser, search for something or simply open a new tab. This effect is attained through replacing the user's preferences with the domain name mentioned above. The affected settings include the homepage, default search, and new tab page. The worst part about this entire interference is that it takes place without authorization. The underlying intrusive add-on called WSE_Vosteran or Vosteran New Tab, which is compatible with Internet Explorer, Chrome and Firefox, modifies the aforementioned preferences and keeps the user from restoring the previous values, hence the constant diverting to vosteran.com.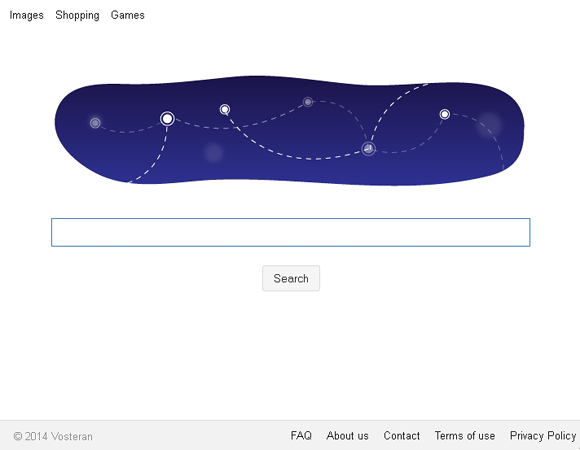 The page is designed as a search provider, much like the ones that everyone is accustomed to in their mundane computing. But the loads of ads displayed on each search results page disclose the genuine objectives pursued by the bad guys. Traffic-to-advertising monetization is a goldmine, and the cybercriminals know it.
The way this malign code enters a PC has got some social engineering flavor. The payload is mostly delivered to computers with other programs. Unfortunately, this fact is hardly ever mentioned in the respective installation wizards, though sometimes there is an opt-out opportunity. The applications that pimp WSE_Vosteran are free multimedia tools, video downloaders, and spoof Flash Player updates. It's therefore a good idea to always examine the setup options for freeware and take a good look at the 'recommended' package – there might be a surprise in there that you won't admire.
Vosteran Search adware removal is not an easy challenge, and yet there are methods that work flawlessly. It's important to follow the steps outlined below as they are provided for maximum efficiency's sake.
Vosteran Search removal with automatic cleanup tool
An optimal workflow for eliminating the Vosteran virus is to leverage a security application which will identify all potentially malicious software on your computer and handle it the right way. This approach ensures thoroughness of the removal and system remediation, and allows avoiding unintended damage that might occur as a result of manual malware deletion.
1. Download and install Vosteran Search removal software. Launch it and click the Start New Scan button. Wait for the application to check your computer for threats
[button size="large" type="success" value="Download Vosteran.com remover" href="http://scarybear.paretologic.revenuewire.net/pcha/download/?voster"]
2. When the app is done scanning your system, it will come up with an extensive list of detected objects. Click the Fix Threats option to have the utility completely remove this adware and affiliated infections found on your PC.
Uninstall troublemaking software through Control Panel
– Go to Start menu and select Control Panel on the list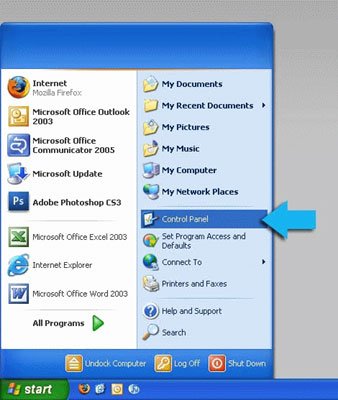 – Click on the Add or Remove Programs (Uninstall a program) button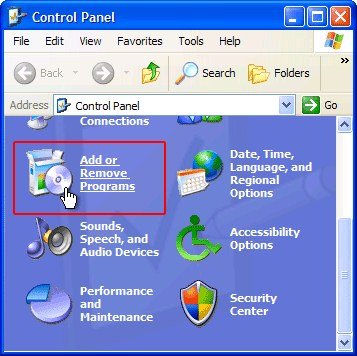 – Take a good look at the software list displayed. Find Vosteran or WSE_Vosteran on the list and uninstall it by clicking the Change/Remove (Uninstall/Change) option

Remove Vosteran Search virus from compromised browsers
This part of the guide encompasses easy-to-follow steps required for terminating the activity of the adware under consideration on major web browsers it affects.
Vosteran.com removal for MS Internet Explorer
– Go to Tools –> Manage add-ons

– When on the Manage add-ons interface, click Search Providers in its left-hand section and select a service that you would like to use as your preferred engine by right-clicking it and picking Set as default option. Also, do not fail to eliminate Vosteran from this list by clicking the Remove button

– Click Toolbars and Extensions item on the same screen, find Vosteran on there, highlight it and click the Disable button at the bottom
– In order to set the preferred IE homepage, select Internet Options under Tools, then proceed to the General tab and type in the desired address under Home page instead of vosteran.com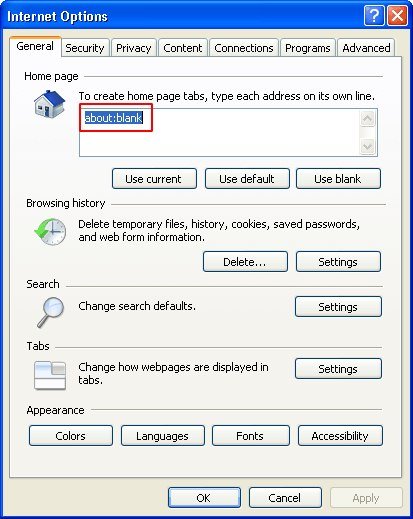 – Restart Internet Explorer
Vosteran.com removal for Mozilla Firefox
– Type about:config in the address bar and hit Enter


– When Firefox comes up with the warranty alert, read it and click the confirmation button as shown on the image below


– Type vosteran in the Search field and press Enter. Doing so will return en entire list of Firefox preferences associated with this adware. Right-click every one of these entries and select Reset from the menu each time
– Go to Tools and select Add-ons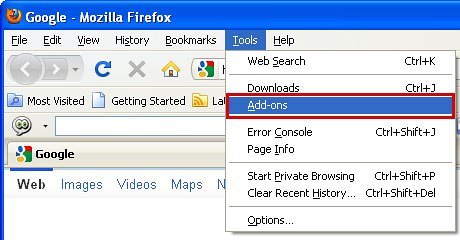 – Proceed to Extensions and remove Vosteran from there

– Go to Manage Search Engines. Highlight Vosteran on the list and click the Remove button to eliminate it. Save the changes before exiting

– Restart Firefox
Vosteran.com removal for Google Chrome
– Click on the Chrome menu icon, then select Tools –> Extensions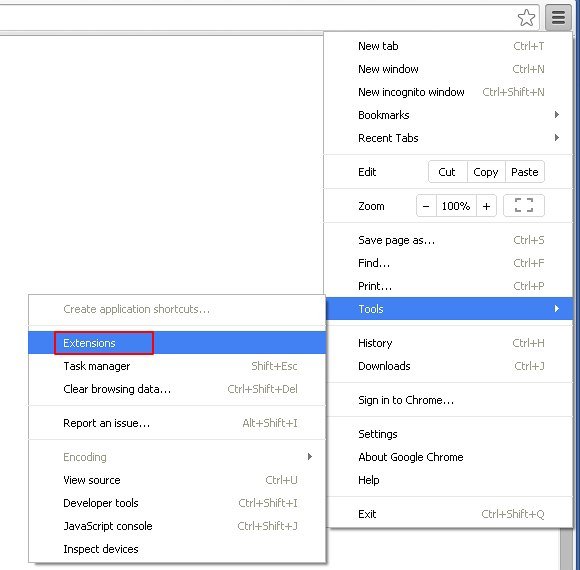 – Find Vosteran New Tab on the screen. When found, the unwanted object should be deleted by clicking on the trash bin next to it

– Go back to the Chrome menu but now select Settings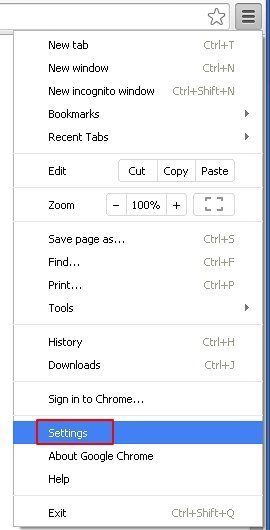 – Go to On startup sub-section, select Open a specific page or set of pages radio button, and click Set pages

– Chrome will now come up with Startup pages interface, where you should locate Vosteran Search and remove it by clicking the X button as shown

– In the sub-section called Appearance, make sure Show Home button is checked, and click the Change option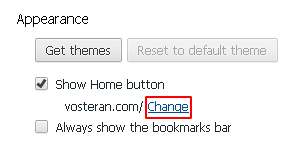 – Under Home page, select Use the New Tab page


– Go to the Search sub-section and click Manage search engines. Examine the list to find the object named Vosteran Search and click the X button to its right in order to eliminate it. Be sure to also choose the search engine to be used by default


– Restart Chrome
Double-checking never hurts
To make sure the Vosteran Search hijacker has been removed, consider running an additional security scan as a completion of the cleanup procedure
[button size="large" type="success" value="Download and install Vosteran Search removal software" href="http://scarybear.paretologic.revenuewire.net/pcha/download/?voster"]