Remove Web Protect for Windows. WebProtect Ads uninstall and removal tool
Along with a description of the adware threat called Web Protect for Windows, this entry provides do-it-yourself instructions to remove this unwanted program.
Sometimes commendable ideas get implemented in a way that turns them into worthless or even malicious concepts. For instance, what's bad about a tool which secures one's web surfing by reporting unsafe sites when a user is trying to visit them? Of course that's a handy thing these days, especially due to the ubiquity of malware-proliferating or phishing domains on the Internet. Sadly enough, some applications providing that feature are bifacial. The program known as Web Protect for Windows, on the one hand, accommodates the above-mentioned capacity of blocking malicious sites – at least it's claimed to. So far so good, but it's got a few more facets that the average user won't admire.
First of all, the Web Protect for Windows app spreads in a fashion which is characteristic of malware. Instead of distributing their product through well-balanced honest marketing, its makers stick with a so-called 'bundling' model, where an arbitrary software payload gets glued with other programs. Fake Java updates promoted on hacked or malicious sites, for example, often spread infections like this. Other free utilities such as media players or file downloaders may as well get you contaminated without your awareness.
Furthermore, Web Protect for Windows tends to cause serious issues with the browsers it's compatible with, namely Internet Explorer, Firefox and Chrome. There appear pop-ups and other types of ads on random web pages that the user goes to. These types of redundant objects may also include pop-unders, in-text links or interstitial content. Ultimately, sites may start looking similar to this:
Note that all the sponsored elements triggered by Web Protect for Windows are not related to the websites proper. It's the troublemaking app to blame. Another apparent takeaway from this activity is that the adware tracks one's web search history and other browsing statistics, which is how it can display the unauthorized content that may be of interest to the victim. Therefore, aside from the Internet surfing disruption, this virus also poses a privacy risk, which is more of a background process.
That being said, it's strongly recommended to remove Web Protect for Windows from the computer it's running on. None of the regular methods like the Control Panel uninstall option or browser extension removal will help to a sufficient extent. The procedure covered below is more complex than that, but it proved to reliably exterminate the adware in question.
Web Protect for Windows removal with automatic cleanup tool
An optimal workflow for eliminating the Web Protect for Windows virus is to leverage a security application which will identify all potentially malicious software on your computer and handle it the right way. This approach ensures thoroughness of the removal and system remediation, and allows avoiding unintended damage that might occur as a result of manual malware deletion.
1. Download and install Web Protect for Windows removal software. Launch it and click the Start New Scan button. Wait for the application to check your computer for threats
2. When the app is done scanning your system, it will come up with an extensive list of detected objects. Click the Fix Threats option to have the utility completely remove the virus under consideration along with affiliated infections found on your PC.
Uninstall troublemaking software through Control Panel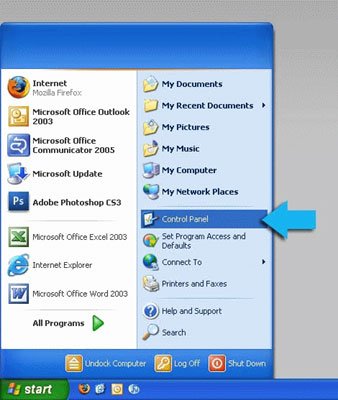 – Go to Start menu and select Control Panel on the list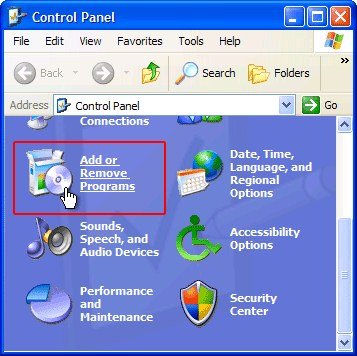 – Click on the Add or Remove Programs (Uninstall a program) button

– On the software list displayed, find Web Protect for Windows and uninstall the culprit by clicking Change/Remove (Uninstall/Change)

Remove Web Protect for Windows virus by resetting the affected browser
FYI: This procedure will lead to the loss of custom browser settings, including bookmarks, cookies, passwords saved, and all browsing history. Also, some components of the virus may be beyond the browsers proper. Please keep this in mind when making a decision to proceed.
Reset Internet Explorer to its defaults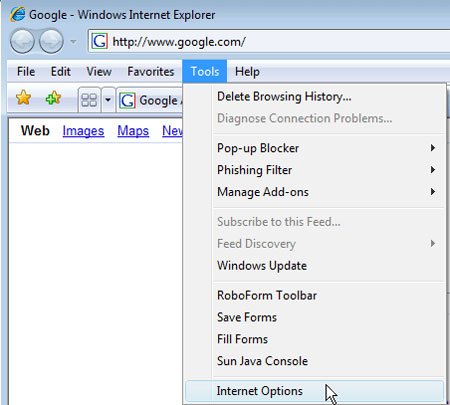 – Go to Tools –> Internet Options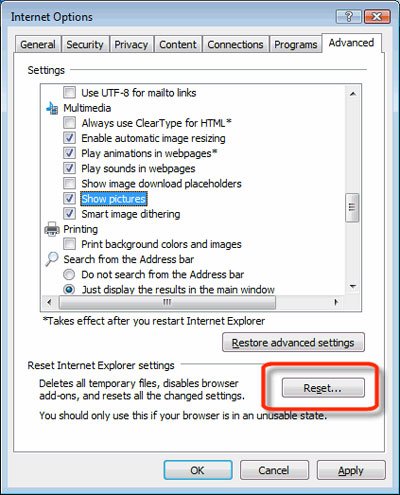 – Select the Advanced tab as shown below and click the Reset button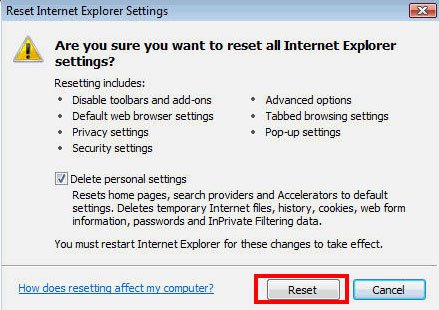 – Read the warning about the effects of resetting IE. If you are sure, proceed by checking the Delete personal settings option and clicking Reset

Reset Mozilla Firefox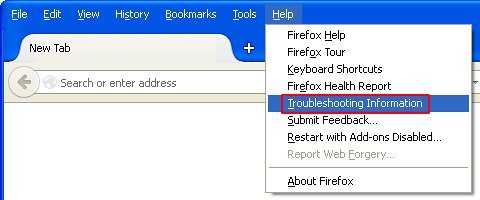 – Go to Help –> Troubleshooting Information


– Firefox will come up with the Troubleshooting Information screen. Click the Reset Firefox button to complete the process

Reset Google Chrome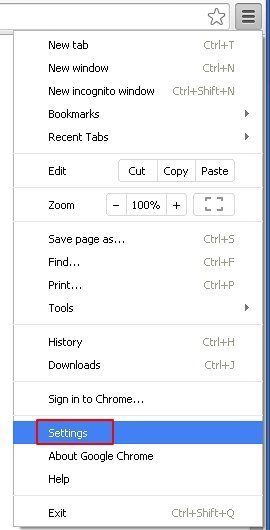 – Go to the Chrome Menu icon and pick Settings on the list

– Click on the Show advanced settings button


– Click on the button reading Reset browser settings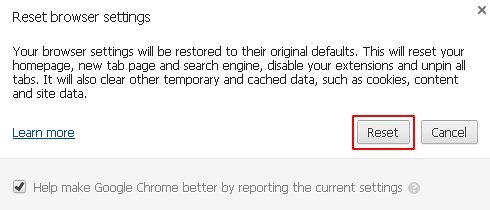 – On the notification box that pops up, review the consequences of Chrome reset and click Reset if it's ok with you

Double-checking never hurts
To make sure the Web Protect for Windows adware has been removed, consider running an additional security scan as a completion of the cleanup procedure