Remove Fast Start New Tab from Mozilla Firefox, Chrome and IE
Get security facts about the Fast Start adware and be instructed on removing it along with iStart123.com and other affiliated homepage hijackers from computer.
The underground workshops producing adware applications in unthinkable quantities have recently come up with a new operational model. Its essence consists in promoting several PUPs (potentially unwanted programs) concurrently, the malicious package aiming at the aggravation of infected system cleanup and remediation of the changes that were made to the PC without authorization. Fast Start, also known as Fast Start New Tab or Quick Start, is an adverse web service enhancement object that goes hand in hand with such nasty threats as iStart123, WebsSearches, and Omiga-Plus. All of these are homepage and search hijackers which configure the browsers on the targeted machine to constantly redirect web traffic to pre-specified landing pages designed primarily for advertising.
Fast Start proper is tailored specifically for Mozilla Firefox, whereas the associated adware apps are cross-browser, thus additionally hitting Chrome and Internet Explorer. This whole package is delivered to a computer without the user's awareness, which is a common case for the average software bundling scenario. Lots of free software samples out there have an extra 'cargo' added to their installation process. Open-source games, multimedia players, file and streaming content downloaders, codec packs, system optimizers and uncertified updates to Java or PDF, which are involved in malware distribution, will also install Fast Start and the related bugs. The worst part about this workflow is that the user is not informed appropriately – there might be a little notice on one of the several dialogs, stating that the default setup will also bring in the unwelcome items.

This virus makes a new add-on named "Fast Start" (version 4.1.0 or 4.2.3) appear in Firefox, but it also adds extensions for affiliated malware to other browsers. Starting from that moment, the user will be routed to istart123.com, webssearches.com or isearch.omiga-plus.com when they start the browser, search online or simply open a new tab. This becomes annoying very fast, because you are forced to go to the sites you never chose to visit. This is why the infected user's agenda definitely includes a point about removing Fast Start and its accomplices, but that's not a simple task to fulfill due to the persistence features of this adware. A special step-by-step tutorial is what will help eradicate this particular bug from Firefox and uninstall its 'partners' from other browsers.
Fast Start removal with automatic cleanup tool
An optimal workflow for eliminating the Fast Start New Tab adware is to leverage a security application which will identify all potentially malicious software on your computer and handle it the right way. This approach ensures thoroughness of the removal and system remediation, and allows avoiding unintended damage that might occur as a result of manual malware deletion.
1. Download and install Fast Start removal software. Launch it and click the Start New Scan button. Wait for the application to check your computer for threats
2. When the app is done scanning your system, it will come up with an extensive list of detected objects. Click the Fix Threats option to have the utility completely remove this adware and affiliated infections found on your PC.
Uninstall troublemaking software through Control Panel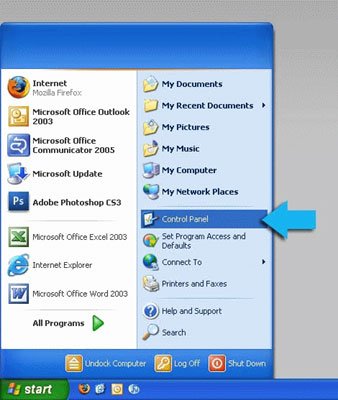 – Go to Start menu and select Control Panel on the list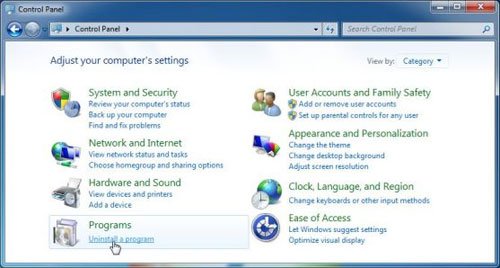 – Click on the Uninstall a program (Add or Remove Programs) button

– Take a good look at the software list displayed. Search for Fast Start, istart 123 uninstall, webssearches uninstall or similar entries there. When found, the culprits should be uninstalled

– Be advised Fast Start should but may not necessarily be listed anywhere on Control Panel therefore it may be problematic to figure out which particular program is associated with the virus in your case. If you are unsure, stick to the automatic cleanup advice or try the browser reset option described below.
Get rid of Fast Start New Tab by resetting the affected browser
FYI: This procedure will lead to the loss of custom browser settings, including bookmarks, cookies, passwords saved, and all browsing history. Also, some components of the virus may be beyond the browsers proper. Please keep this in mind when making a decision to proceed.
Reset Internet Explorer to its defaults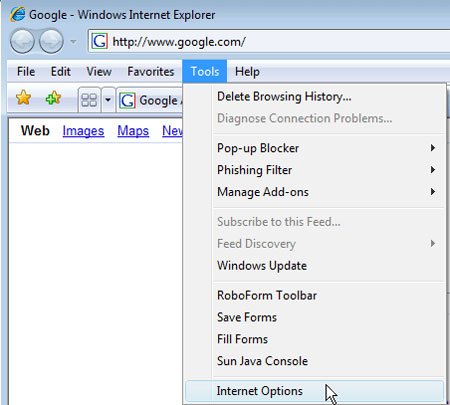 – Go to Tools –> Internet Options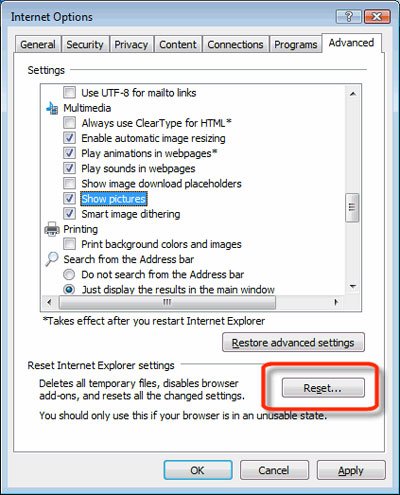 – Select the Advanced tab as shown below and click the Reset button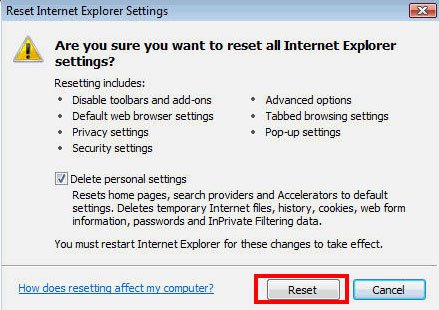 – Read the warning about the effects of resetting IE. If you are sure, proceed by checking the Delete personal settings option and clicking Reset

Reset Mozilla Firefox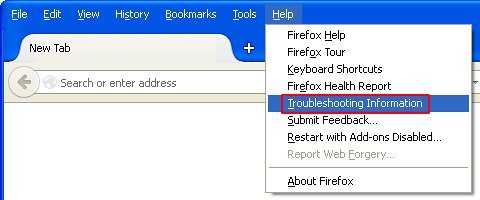 – Go to Help –> Troubleshooting Information


– Firefox will come up with the Troubleshooting Information screen. Click the Reset Firefox button to complete the process

Reset Google Chrome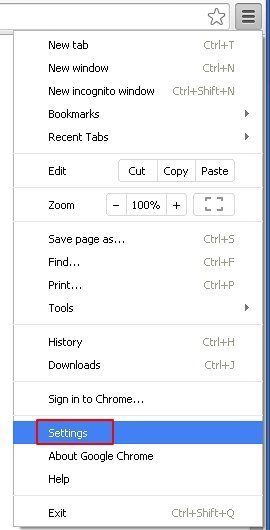 – Go to the Chrome Menu icon and pick Settings on the list

– Click on the Show advanced settings button


– Click on the button reading Reset browser settings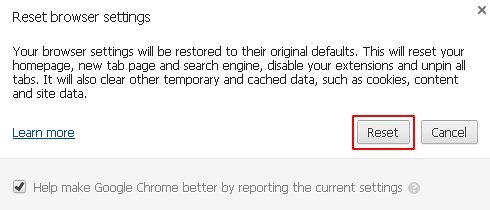 – On the notification box that pops up, review the consequences of Chrome reset and click Reset if it's ok with you

Double-checking never hurts
To make sure the Fast Start adware has been removed, consider running an additional security scan as a completion of the cleanup procedure.